Shannon's forever family is essentially at a stand-still on the adoption process until $5,500 is generated. This will enable to the Sphaks to submit their dossier and then get a travel date to rescue Shannon. They cannot do it alone and a few more prizes have been added to sweeten the pot.
Remember this little girl is living in an INSTITUTION. She is not living in a baby orphanage. She has indeed been transferred. Not to mention there is only $1610 in her grant fund.
Why yes, that is an iPad2
Check it out! Kindle!!!!
Mmmm Yummmm A Scentsy Gift Set
Who doesn't love jewelry? Remember Christmas is just around the corner.
Again, who doesn't love jewelry? Holiday season dear friends :)
Check out the Sphak family's blog at
Faith Set Free
to enter the give away. Winners will be drawn on November 30th.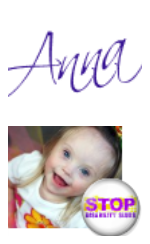 Just a reminder that tomorrow (Monday 10/31) I will be drawing the winner of the
I Love You Through & Through
children's book. To be entered into the drawing, visit
here
and leave a comment.