Andrew, Ellie and I would like to wish all of you a very happy 2012!
The year of 2011 has been relatively kind to us. Sure there have been some bumps in the grand journey of life, but we are so thankful that we are healthy and kicking and we are thankful for our wonderful, supportive, and loving friends and family. I am thankful for all of you. Many of whom I have gotten to know on Facebook, through your comments, and through your own blogs.
This has been a year of firsts and accomplishments.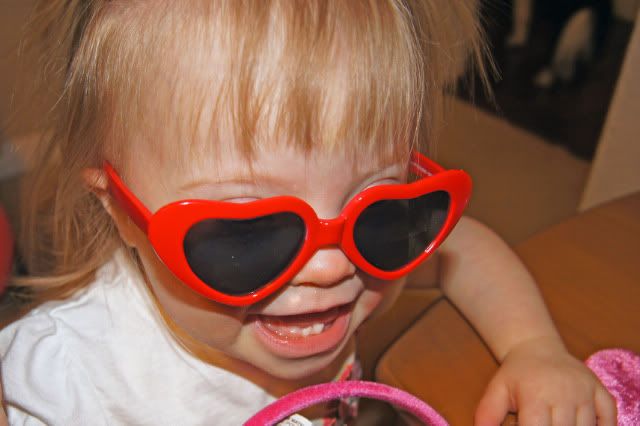 Always a diva
On January 5th, 2011 Ellie took her very first step. She started to fully walk in late February and she hasn't stopped since. In fact, Bear practically went from crawling to running and climbing. I am one tired Mama Bear.
Look at how little my wee little baby was.
Around the time the Ellie first started walking, we retested her for an oat allergy (Bear had an anaphylactic reaction to infant oatmeal at 6 months of age). I spent the entire 3 hour visit clutching her EpiPen Jr. in fear that she would fail her Oat Tolerance Test. Fortunately, she outgrew that horrific allergy and we were able to start oats and wheat! Pancakes! She can now have pancakes! Can you imagine how wonderful this past year has been where I do not need to go into full panic-hypervigilant-parent mode when I see another child with a Cheerio?
In May of 2011, Ellie was diagnosed with Sensory Processing Disorder [SPD]. To say it was a shock is an understatement. Andrew and I have learned a lot and we are working with her many therapists in helping Ellie cope with her motor cravings and oral seeking behaviors. There are good days and there are bad days.
I don't know what they are talking about when they say she has "oral sensory issues".
We had a really spitty summer. Literally. Recall the infamous reflux. The Chunky Chicken was a pro at projectile vomiting. After a few months of poor weight gain, decreased appetite, various medications, and lots of laundry, we finally bit the bullet discovered through an upper endoscopy with 7 biopsies from her gastrointestinal tract nothing. There was no official cause behind The Exorcist Child. Ellie grew 1.5 inches over night (okay, maybe in a month) and guess what? The spit up went away (mostly). She is now a tall little beanpole topping the Ds charts at the 90%tile for height.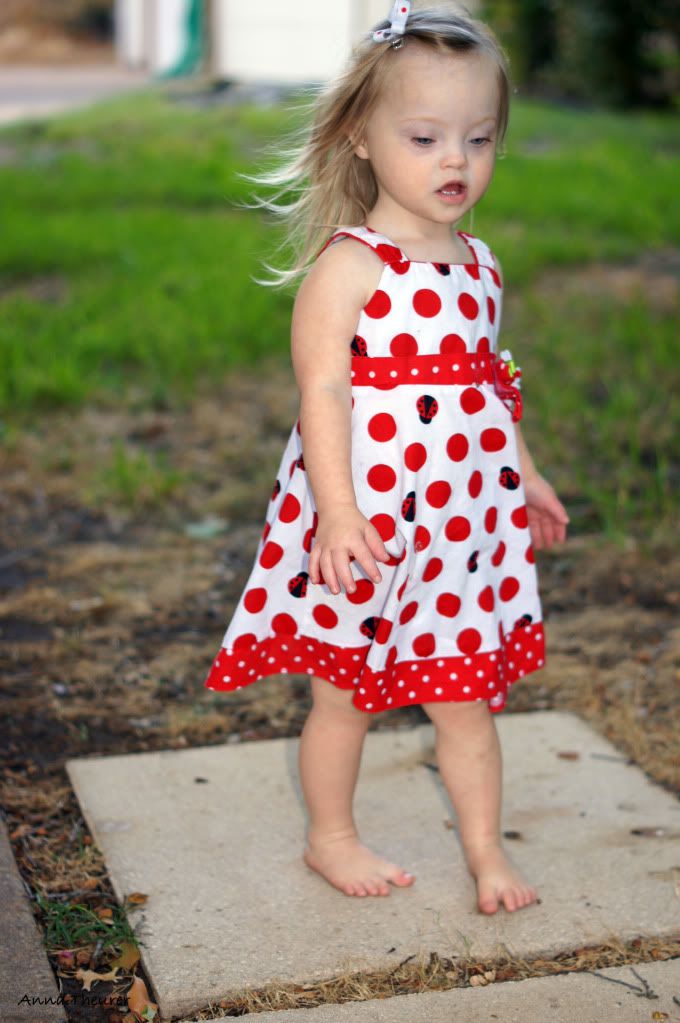 After many years of wearing the same style of glasses, Ellie did me a huge favor and broke mine. My ever-sexy husband decided dark-rimmed glasses would complete the "naughty librarian" look and hence, the new pair of glasses.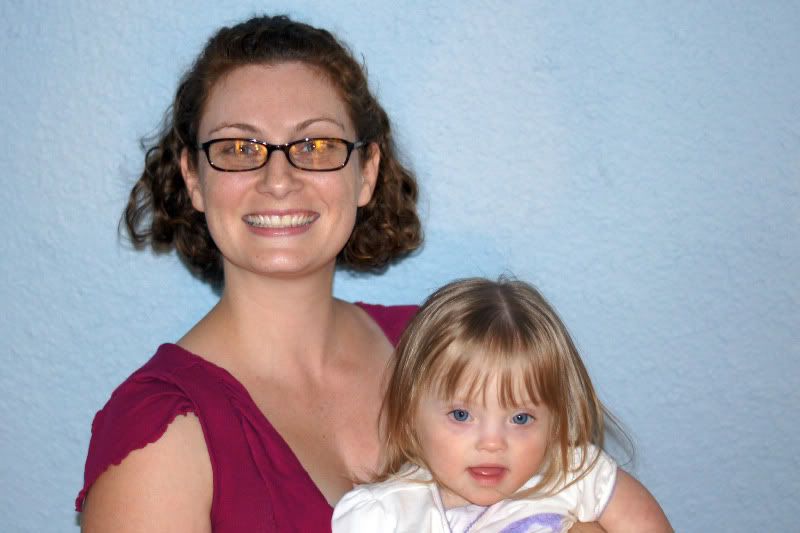 Also this past summer, Andrew and I went on a trip. Without Ellie. As in alone. It was wonderful! My mother came down from St. Louis and watched The Bear while I joined Andrew on his business trip in Vancouver, Canada. Let me tell you, I was really close to up and moving to Canada.
Texas also got hit by a really big drought and several wildfires. Labor Day weekend was a rather difficult time for those in Austin and in Bastrop. I know of friends who were temporary displaced by raging fires and our great state of Texas is still recovering. Yes, we have had rain the past few weeks, but we are still under a severe drought.
Andrew spent most of 2011 working. He has the privilege of working from home which is just fabulous when I have something like a medical appointment. However, the down fall is that he gets stuck working all. the. time. He does really important coding and whatnot and he managed to set up our TV on linux. Do not ask me what that all means, but basically every once in a while the TV needs an "upgrade" and scary computer code pops up on the screen. This tends to happen when Ellie is pitching a fit about wanting to watch Signing Time! and Andrew is in the office.
This last month of 2011 has been positively delightful. Andrew was able to take off most of December and we were able to enjoy the Holidays with most of our families.
As of tomorrow, Andrew and I are embarking on a "life style modification". Nope, it is not a diet. It is a forever change. Cross your fingers and wish us luck!
Happy New Year!