On Facebook, I often talk about my love of Shakeology. Common questions that I get about Shakeology are:
What exactly is Shakeology?
Shakeology is a nutrient dense meal. What this means is that you can drink Shakeology at any time of the day and know that you are getting an all natural meal complete with protein, complex carbohydrates, and healthy fats. I tend to drink mine for breakfast, but some people use it as an after-workout meal and some as an evening dessert.
There is a
clinical study
that proves Shakeology really does live up to the hype.
I just bought a ton of protein powder at Costco. How is this different?
First of all, it is
not
a protein powder. Yes, Shakeology does have 17 g of protein per glass, but it is also full of fiber, vitamins and minerals, omega 3 fatty acids, probiotics, prebiotics, phytonutrients, and digestive enzymes. Did I mention it is all natural? What that means is it is made from over 70 different foods that you purchase at the grocery store and it has no artificial flavors. All in one glass.
Additionally, you can toss all your supplements. That's right, no more popping a gazillion pills! This is one of the main reasons why I drink Shakeology.
It is
gluten-free
.
It is
soy-free.
It is
nut-free
.
There is also a
vegan
option available in chocolate and tropical strawberry.
It is low on the glycemic index.
This means if you are a diabetic, you can drink this. My father who has diabetes tried it when I was visiting them. For me, this is very important as type 2 diabetes runs in my family. Even among my relatives who are thin. It is genetic and I am scared of getting it so I try to eat foods that are low on the glycemic index.
It sounds great, but don't think I can afford this.
A 30-day supply comes out to about $4/day. About the same cost as a Starbucks frappuccino. You couldn't get a meal through a drive-thru for only $4. Try going a week without going to Starbucks and see how you feel. Can't go without your caffeine fix? Me neither! You can make Shakeology with chilled coffee. Add in a lot of ice and you get the same taste and consistency as a frappuccino without all the fat and sugars.
Add up the costs of all your supplements and then the cost of the 70 super foods:
Left: all the whole foods.
Right: cost shown is from supplements only.
Added together $4/day for Shakeology vs. $49/day
Do I need a blender to make Shakeology?
No blender necessary. You can just add water and go! I prefer to make mine with almond milk and some people use cow or coconut milk. You can add various things to your shakes such as extracts or cinnamon and shake shake shake! If you want to add in fruit or spinach, then you will need a blender.
Why do you drink Shakeology?
photo: facebook.com/fitwithbreen
Back in April, I bought the 21 Day Fix Challenge Pack. This included the 7 different 30-minute workouts on 2 DVDs, the color containers that go with the meal guide, and a bag of Shakeology. I went with chocolate, of course!
I was
very
skeptical. I hate shakes. They taste chalky. I never felt full from them and I like to eat "real" food. Imagine my surprise when I tasted Shakeology and actually liked it! Plus I was full.
For me, I like to drink it for breakfast. My biggest down fall used to be skipping breakfast. I did this because I just couldn't stomach food so early in the morning. As the day went on, I would become ravenous and would eat junk. In large quantities. I consumed the majority of my calories after 2:00pm which is not healthy. Shakeology keeps me full in the morning and I love that I am starting off the day right. This prevents me from over eating later.
It reduces my cravings.
Of course, I didn't believe that would happen. I am a chocoholic. I crave sweets such as brownies, donuts, ice cream, and cookies. To my shock, I discovered that Shakeology really satisfied my sweet tooth. Occasionally, I have a 1/2 shakeology before bed. Like a dessert! Add in a little mint extract and I have a thin mint!
It made my skin clearer.
I noticed that my skin really cleared up since drinking Shakeology. Every month I would break out like a teenager. Not anymore. My eczema has also disappeared.
While not marketed as a weight loss drink, I have shed a few pounds. In the past 6 weeks, I have not been able to workout due to an injury from a fall. I continued to drink my Shakeology and I used it a lot to prevent my comfort/stress eating. I still continued to lose weight.
Full disclosure: I had a lot of bloating the first week. This is because I had a very low fiber diet before starting Shakeology and also because I kept forgetting to take my probiotic. My body had to adjust. After 1 week, the bloating disappeared and I had shed 1.5 lb at the end of that week.
This is video that summarizes what a 100 different doctors have to say about Shakeology.
If you have more questions about shakeology, you can find me at
http://www.facebook.com/annatheurerfitness
and shoot me a message.
Future posts: Shakeology recipes for chocolate, vanilla, strawberry, and greenberry. Plus, Shakeology Flash Sale coming up!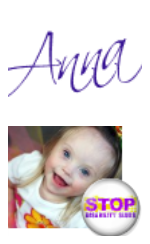 Follow us on Facebook! http://www.facebook.com/annatheurerfitness http://www.beachbodycoach.com/annatheurer https://www.facebook.com/pages/The-Chronicles-of-Ellie-Bellie-Bear