Every year, we have typically gone to a pumpkin patch complete with pumpkin painting, corn mazes, and hayrides. This year, we had great plans to go with Ellie's buddy Jack to the Barton Hills Farm on Columbus Day. Our plans changed. Instead of going to the pumpkin patch, we spend Ellie's day off school doing the most excited, fun-filled thing ever--getting blood work and an abdominal ultrasound. Don't worry, everything turned out okay. We thought that she might have had a bile duct blockage, but everything looks good!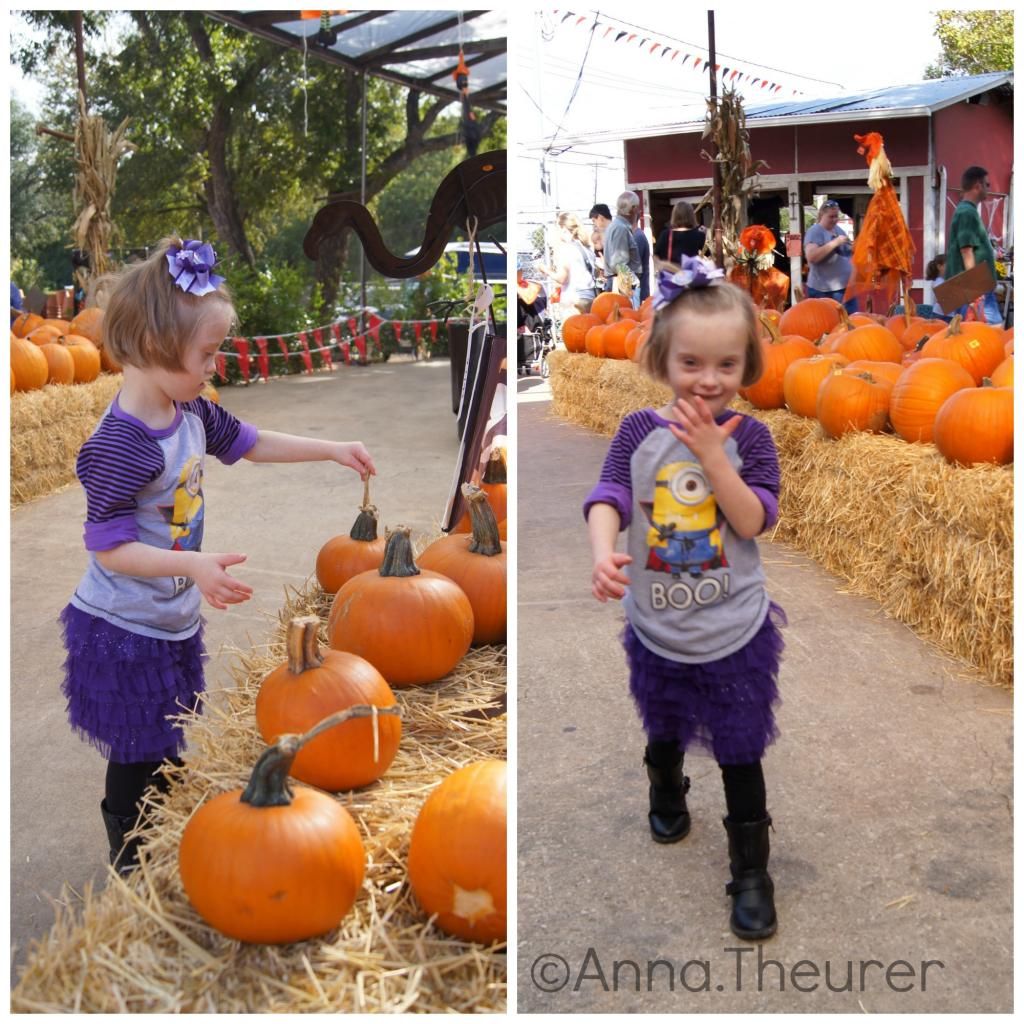 We decided to make it up to Ellie by going to the local nursery just a few blocks away from us. They tend to have a nice selection of pumpkins. When we got to Red Barn, there was no parking. For blocks. There was a line to get into the nursery. As it turns out, we managed to go on their Fall Festival day. It was crowded. Note: Andrew and I don't do crowds. It is our "old" age showing.
Ellie was enthralled with the pumpkins. So much so that she didn't see the bouncy house. . . with the rather large line. She wanted to climb into the pumpkin displays and filled her enter bag with pumpkins.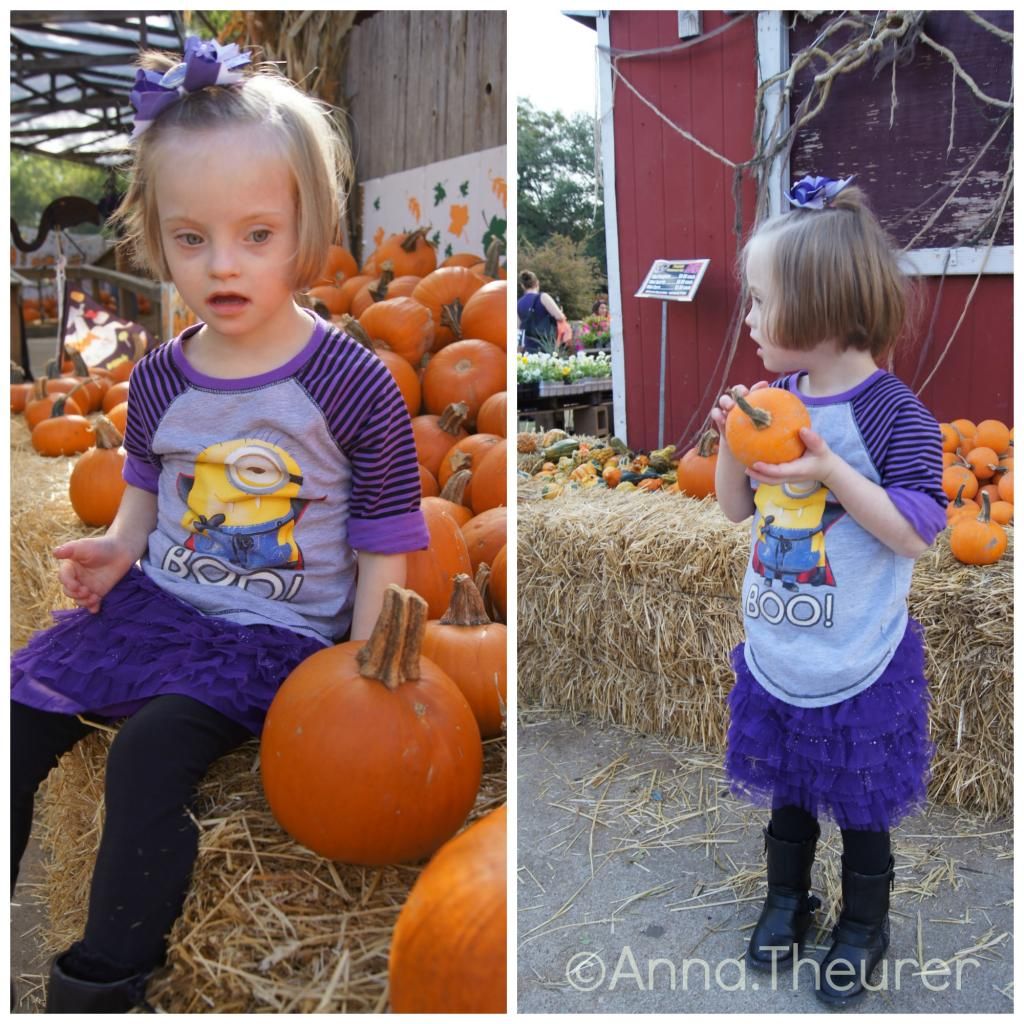 She liked the large pumpkins, but it was the Ellie-sized ones that she really wanted. I managed to corral her and keep her pumpkin numbers down to four.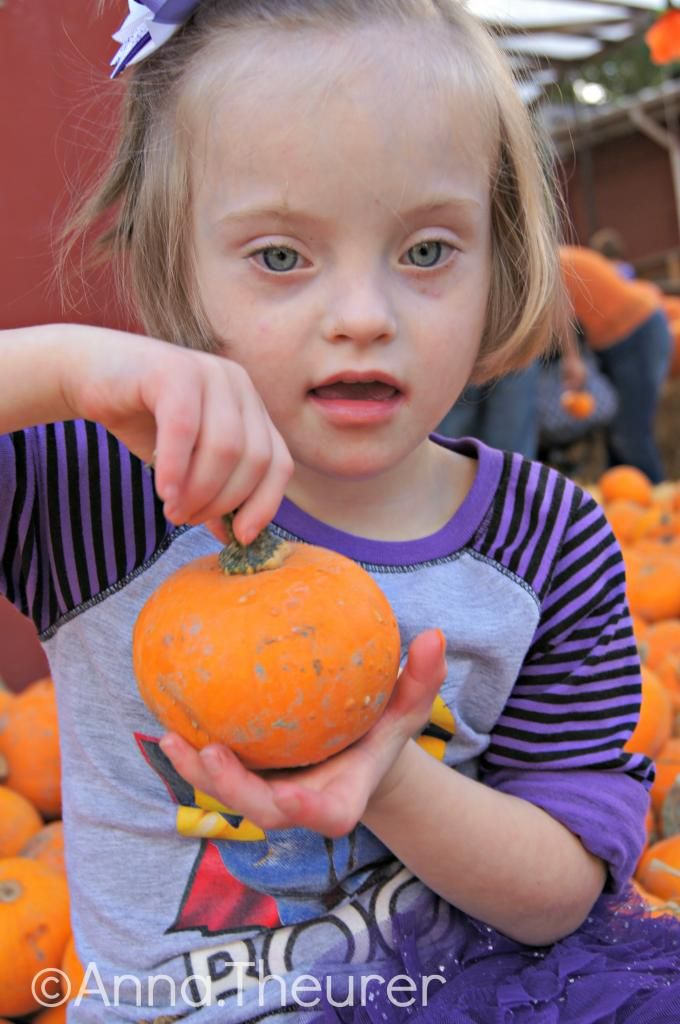 As with our year tradition, we sat outside and painted out pumpkins. I held one back for later this week to put stickers on it.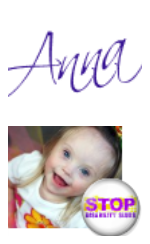 Follow us on Facebook! http://www.facebook.com/annatheurerfitness http://www.beachbodycoach.com/annatheurer https://www.facebook.com/pages/The-Chronicles-of-Ellie-Bellie-Bear