On September 15th, I restarted the PiYo Beachbody Workout program plus Shakeology after quitting after just a few days in July due to a hamstring injury (this was related to a fall and
not
to working out.
A few weeks ago, I completed the 60-day program plus Shakeology. Here are my thoughts on the program as well as my results.
WHAT IS PIYO
Piyo is a fusion of pilates and yoga. You move through the poses quickly to achieve a great cardio workout while using your own body weight to build strength. As seen with yoga, you will also improve your flexibility and your balance.
A PiYo Challenge Pack includes:
9 different workouts - these workouts range are typically 20-30 minutes long
A meal guide with recipes
30-day supply of Shakeology-vegan and regular flavors, a nutrient dense meal
Access to a small Challenge group on Facebook that includes support, health tips, recipes, and accountability
What you will need: enough space to take a large step to each side-about the length of a coffee table. A yoga mat is optional, but I prefer to use
a super think 3/4-inch non-skid mat
that I bought off Amazon.
WHAT FITNESS LEVEL
I know that some of these moves look difficult, but do not think that PiYo isn't for you! When I started, I was a bit intimidated until I watched the introductory workout. Chalene Johnson, the instructor goes through each movement teaching correct alignment.
Truth: I am only able to do the PiYo Flip on this side only.
PiYo is ideal for
any
age group and for
any
fitness level. I have customers in their 60s. I have people who have never workout before and people who have been killing it with Insanity and P90X. If you have never done yoga or pilates, that is okay. There are modifiers that you can follow until you can move on to the regular and even more advanced moves.
Prior to PiYo, I could barely hold an unmodified version of side plank.
PiYo is also great for people who already practice yoga and pilates. Chalene Johnson demonstrates how to make the movements more advanced. Remember that this is a fusion of the two and you will get a very different workout than if you did yoga or pilates alone.
You work all major muscle groups with this one move.
Joint Injuries and Arthritits
I was really worried about my ability to do this program, but I needed something that was low impact for my arthritis. As many of you know, I have two herniated discs in my lumbar spine, spinal and hip arthritis, and sciatica. I have tried several treatments and believe it or not, each of my doctors recommend core strengthening exercises. PiYo will indeed give you super strong abs of steel!
With the arthritis, I made sure to modify some of the poses to prevent hyperextension of my back. A few of the modifications that I make are shown below.
As will all of my workout programs, I drink my all-natural Shakeology for breakfast or for a post-workout meal. Occasionally, I'll have a second one for dessert because it is that good and I have lots of late-night comfort eating issues. Knowing that I am feeding my body with essential vitamins and minerals, Omega 3 fatty-acids, phytonutrients, proteins, fats, and complex carbs contributes to my ability to workout each day.
I love all of the different recipes for Shakeology.
It is like having a different breakfast every morning:
Thin Mint, Chunky Monkey, Mocha Dream, Salted-Caramel, Chocolate-Covered Strawberries. ..
MY RESULTS
I lost 5.5 lbs bringing my 7-month weight loss to a total of 26 lb. I also lost a total of 5.5 inches (my body seems to like the number 5.5) from a combination of my chest, waist, hips, arms, and legs.
My arms, abs, upper back, and legs are now very strong and toned! I really started to see muscle definition around week 2 and continued to firm up throughout the whole program.
My endurance, strength and flexibility are better than when I was a dancer during high school. I never ever thought I would get that flexibility back.
Joint pain: this is amazing! Of all the things that I had tried--steroid shots, physical therapy, ice/heat, medication, and TENS unit, the one thing that has helped my back and hip the most was/is PiYo. The Lower Fix and Sweat are my go-to workouts now when my back is bad. It is amazing how all of that medical intervention couldn't bring me what PiYo could!
Hamstring Injury: My hamstring had slightly atrophied from the injury and my strength was shot. My flexibility, nonexistent. After the 60-day PiYo program, my hamstring is much stronger and I have gotten some of my flexibility back. I don't think I will even have full range of motion back, but I did get most of it!
So many ways to stretch, sculpt, and build leg and butt muscles
MY OPINION
If you are looking for something that is high impact like Insanity or T25, this is not it. This is low-impact. It is about as low impact as you can get. Some of the workouts seem to be more strength and flexibility oriented than cardio. I would say that of the 9 workouts, about 4 of them are cardio which was something I didn't really expect. All of the workouts get your heart rate up, but those 4 are truly, full on, cardio.
Working on those abs of steel!
Since I had done yoga before, I thought that the Lower Define was easy. The rest were challenging so don't be fooled by that Lower Define! As I was doing Upper Define and Sweat, I thought they weren't too hard, until the next day. You do use muscles that you never thought you had and those muscles will be toned.
You will only get out of it what you put into. In any workout program, you have to push yourself! That also includes keeping your eating in check which is why I like the meal guide that comes with the PiYo and of course my Shakeology. You do need to do your workouts 4-6 x a week (the program guide calls for 6 days a week, but I like to take more rest days) to really get the results.
Even my daughter enjoys PiYo.
Every morning she rolls out the mat and practices
her own version of the moves.
WHERE YOU CAN LEARN MORE
To learn more about PiYo or any other Beachbody workout program or if are interested in a FREE coach who will help you develop goals and work through your struggles, you can contact me at:
annatheurer@beachbodycoach.com
To learn more about my monthly fitness challenges, the free accountability group, health tips, and meal and Shakeology recipes, visit
Anna Theurer Fitness & Well-Being
Facebook page.
To read my thoughts on Shakeology, check out my
Shakeology Review
blog post or contact me at the email address above to learn more or get the ingredient list.
(pssst, did you know that Ellie likes her chocolate shakeology with peanut butter and bananas?)
Check out my coaching buddy, Sonomi!
My next Challenge Group will start just after the New Year on January 5, 2015. A perfect beginning to the New Year and a perfect way to knock out those New Year's resolutions! If interested, be sure to contact me so that I can answer your questions and get you all set up for the Challenge as with the delayed mail due to the Holidays, you will want to order soon to get your program in time.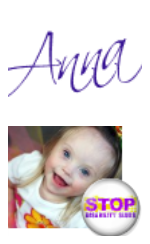 Want to see more of Ellie and the Theurer clan?
http://www.facebook.com/annatheurerfitness
http://www.beachbodycoach.com/annatheurer
https://www.facebook.com/pages/The-Chronicles-of-Ellie-Bellie-Bear/216738345037166