What do pretend play and brisket have to do with one another? Nothing. Absolutely nothing.
Did somebody say 'brisket'?
Remember back I had a big, happy, excited, whoot-whoot party over Ellie pretending to be on the phone? Well, my super little bear has done it again and expanded her repertoire of pretend play. Take a nesting cup and turn it into a bowl. Grab a spoon and pretend to stir and sip.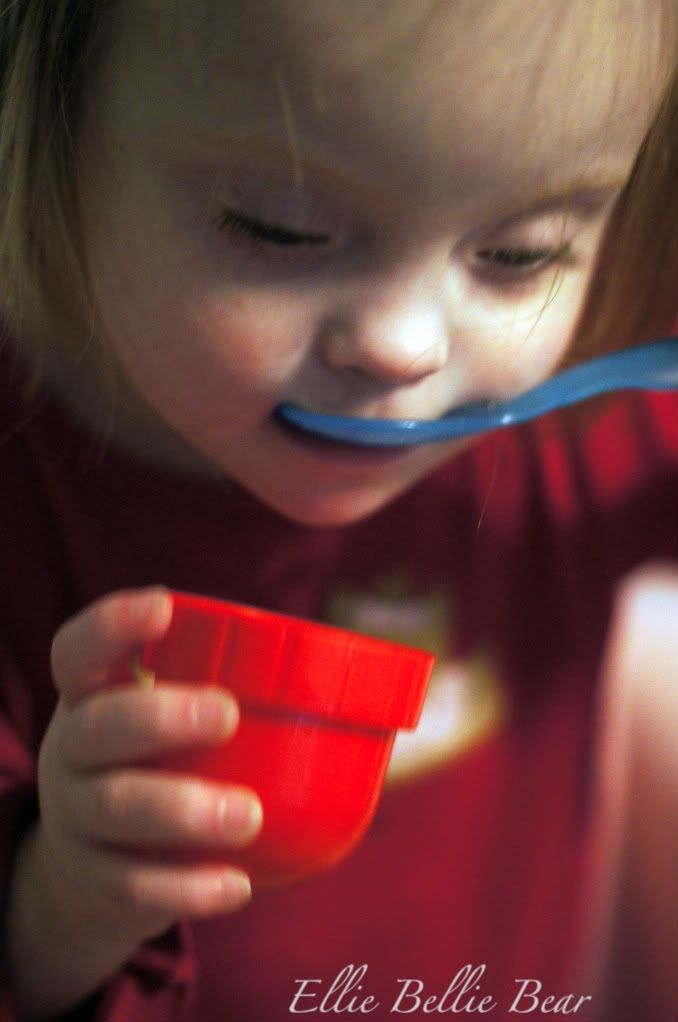 Now onto the brisket. A true Texan Christmas involves BBQ. Oh yes, BBQ. Nothing says Christmas like firing up the smoker and tossing on 10 pounds of meat for our little family plus my brother and my parents. The Bruns family is in town and we are celebrating our Christmas a little early. That means last night Andrew prepared a huge slab of meat and trussed it up like a chicken/duck/turkey and threw it on the smoker.
I hope to write more about the festivities, but internet time is scarce. After all, I am maximizing my time with my wonderful, loving, Midwest family.
Awa Grandma with Ellie