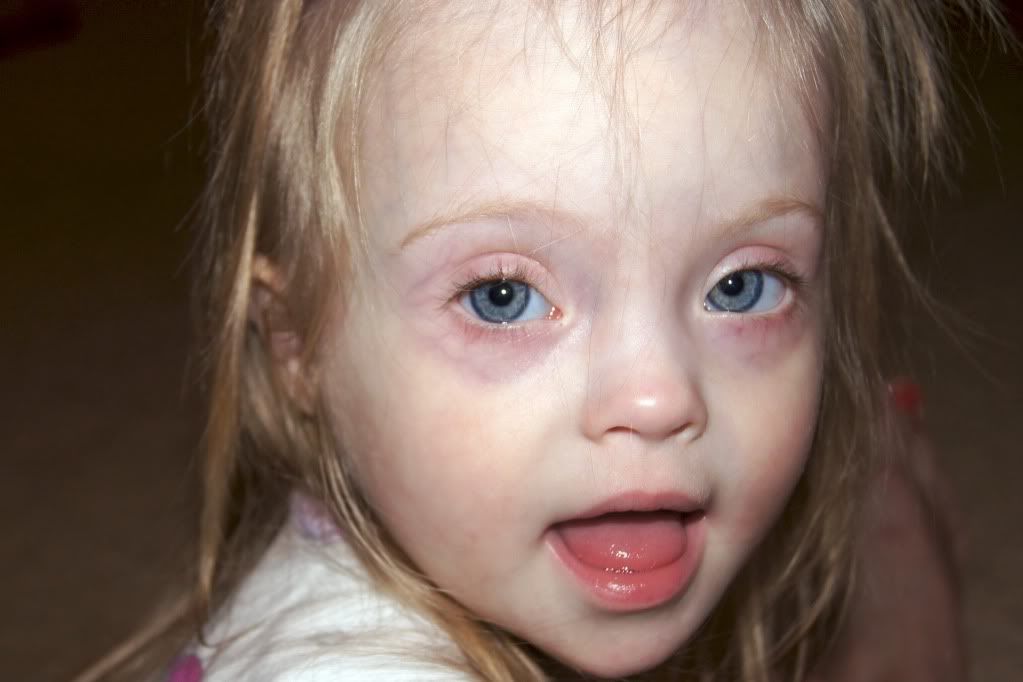 Ellie says to check out Sharing Sundays
My cyber buddy Jane over at
Flight Platform Living
is hosting our weekly Sharing Sundays. Sharing Sunday is a blog hop to help families who are actively fundraising towards the adoption of children with special needs over seas. If you want to know why I write about the orphans in Eastern Europe or know more about the state of mental institutions, please click
here
.
Would you want your little son or daughter living here?
On Friday, I mentioned the Sphak Family who is hosing an iPad 2 and jewelry give away to bring home
Shannon
. Shannon is already in a mental institution and her family is very close to getting a travel date.
Gracie (Annie Gray)
Little Gracie is patiently waiting for her forever family, the Wests, to rescue her. The Wests are very close to traveling and still need funds. Learn more about their journey
here
.
The Jobes Family has recently committed to adopting Josiah. He too is already in an institution and the family is moving quickly in their adoption journey. Learn more
here
.
Olga
The Abell Family has been trying so hard to bring
Olga
home. You have probably seen her picture before way back on "A Perfect Lily"blog. They are selling t-shirts and other items in hopes of raising money.
Artem
Since I mentioned "
A Perfect Lily
", if you have not recently visited Patti's blog, go check out the awesome huge Target & Amazon gift cards give away she is hosting for a little boy Artem. Artem does not have a forever family and for months Patti has been searching. Perhaps you are his family? Or perhaps you would like to increase this young boy's grant?
Do not forget I will be giving a way "I Love You Through and Through" to one commented this blog
post
. The give away closed on 10/31/11.
Also, if you haven't seen this blog
A Sibling for Silly Lily
, head on over now as your will cry tears of happiness when you see this family who has been united with their daughter Julia.
Finally, are you fundraising or know of a family who needs help raising funds? If you would like to listed in next week's Sharing Sunday, please contact me at thechroniclesofelliebelliebear@yahoo.com
Adios!