Myth: I do not know anyone with Down syndrome so it must be a rare disorder.
Fact: Down syndrome is actually the most common genetic disorder in that approximately 1 out of every 691 live births a child is born with Ds.
One in every 691!
The other kicker: Approximately 92% of woman with a high-risk-for-Ds prenatal diagnosis terminate their pregnancies. That means 1 out of 10 babies with potential Ds is born. Or perhaps I should say NINE out of 10 babies never enter this world because the doctor labeled them with a high likelihood have Down syndrome. I fear that that 92% rate will increase with the advent of the new genetic blood test specifically for Ds. (You can read more about designer genes, I mean the test
here
.)
Myth: Down syndrome only affects white babies.
Fact: Down syndrome crosses all racial and cultural lines. It does not discriminate! Down syndrome occurs in all countries, cultures, races, gender, and social economic statuses.
Myth: Babies with Down syndrome are only born to mothers over the age of 35 years of age.
Fact: I was 28 went I got pregnant with Ellie. In actuality, the majority of these sweet little bundles of joy are born to woman under 35 years-old. This is because under 35 is considered the high fertility, child bearing years. Simply said, more babies in general are born to children under the age of 35, but incidence of children born with Ds rises as the mother's age rises.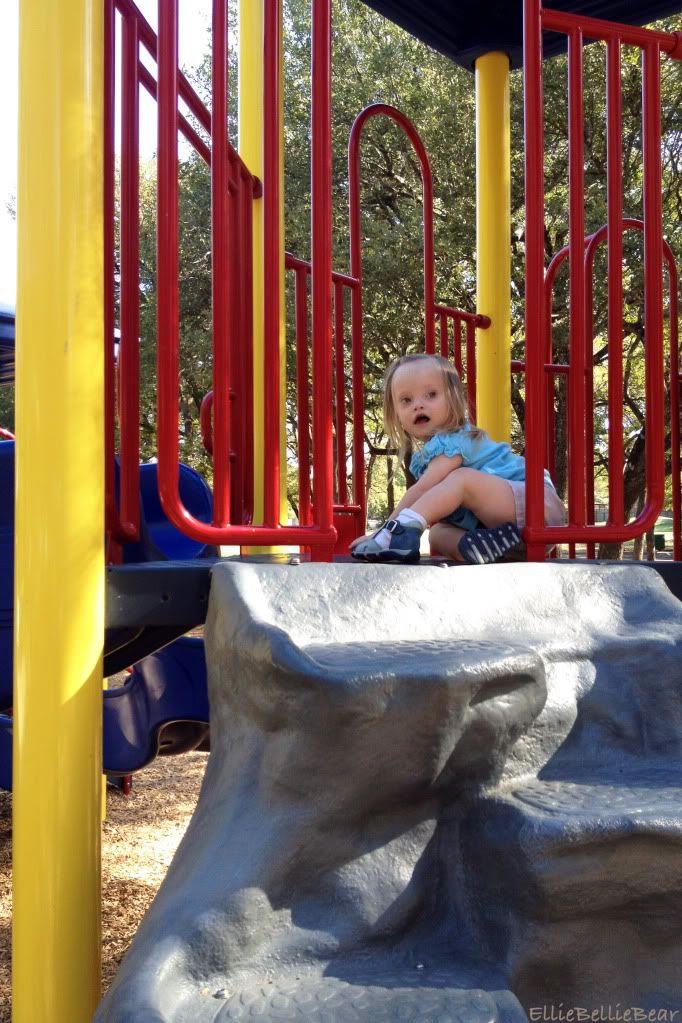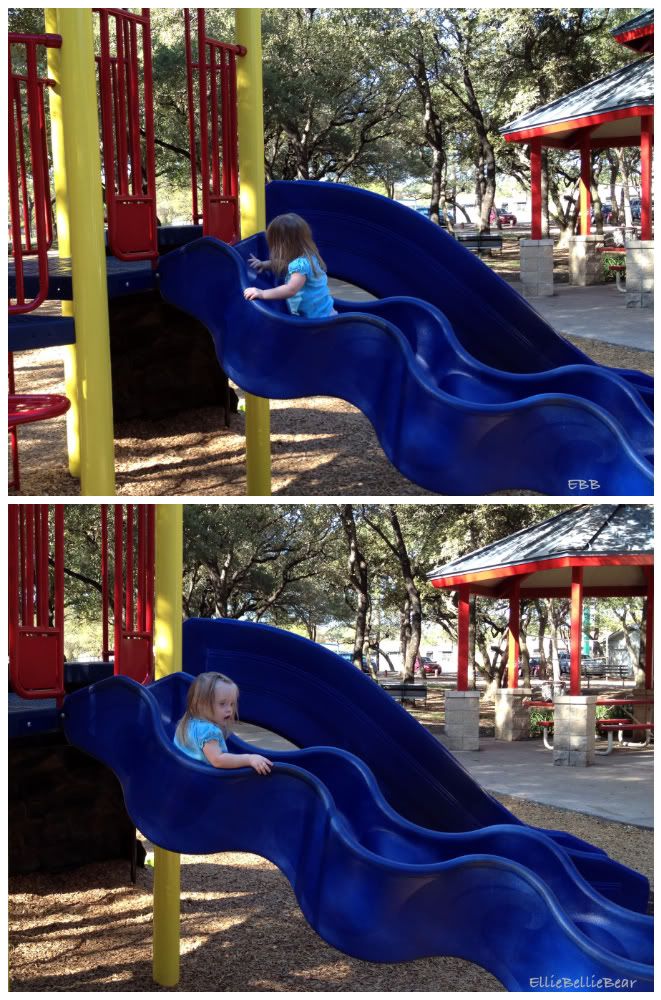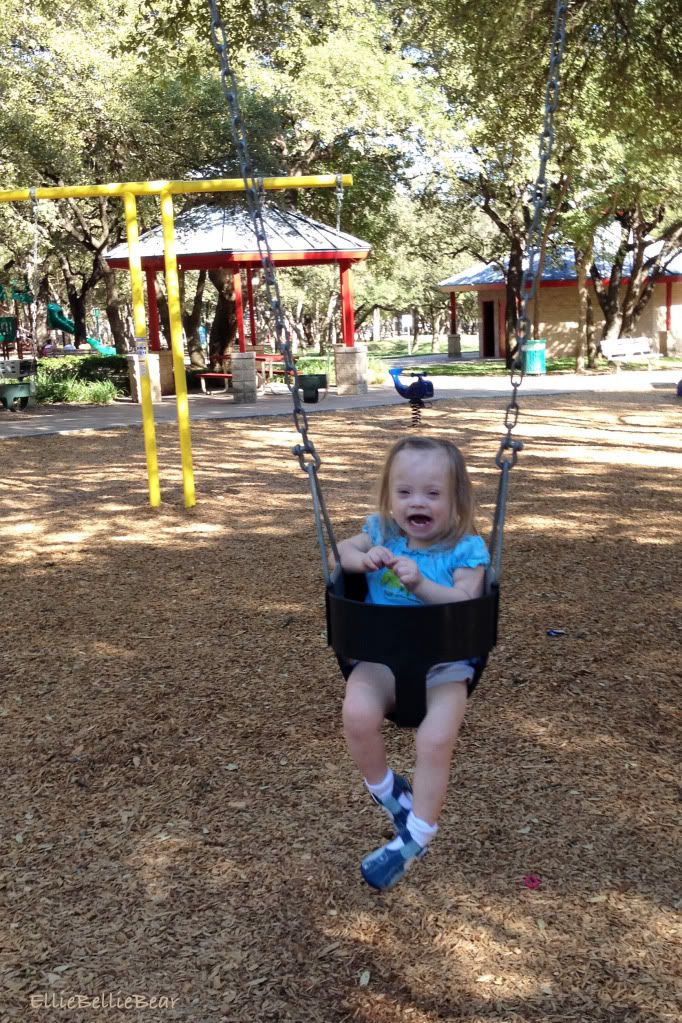 Signing "more"!!!!!!
Reference: National Down Syndrome Society
http://www.ndss.org