It is quickly approaching. The day when ~3,000 people become united and walk for Down syndrome awareness in Central Texas.
That's right! It is Buddy Walk time and it is not too late to join or support Team
Ellie Bear's Entourage
!
When: Sunday October 23, 2011 from 12:00pm-4:00pm
Where: Reunion Ranch in Georgetown, Texas
Who: Ellie Bear's Entourage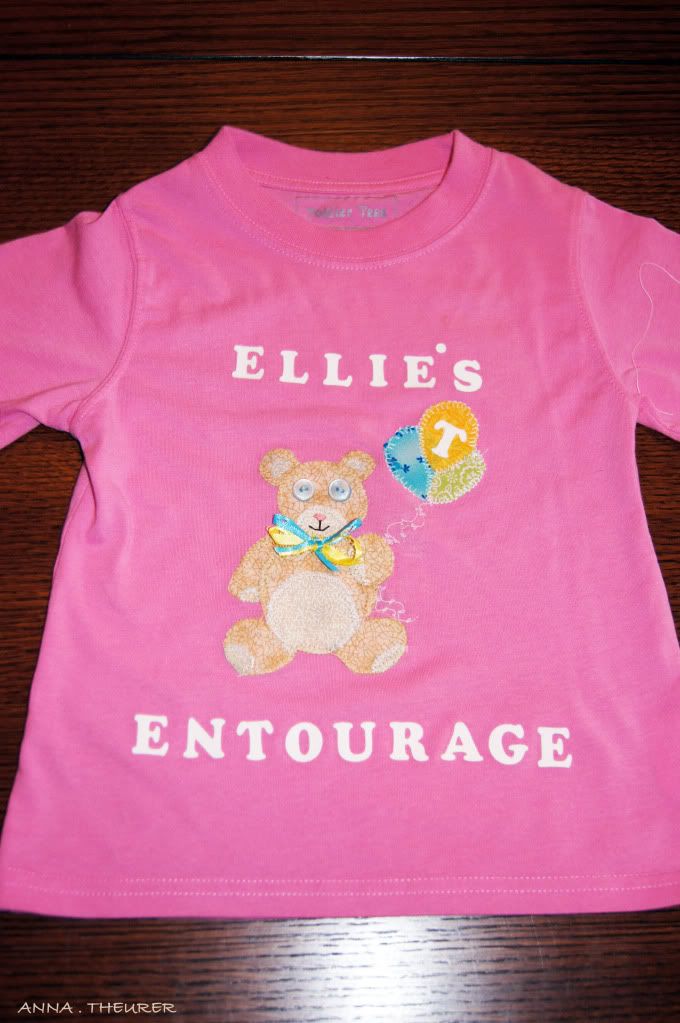 Our Team from 2010
In case you are wondering, this will be the 12th annual Buddy Walk for the Down Syndrome Association of Central Texas [DSACT]. The first Buddy Walk was in 1995 by the National Down Syndrome Society [NDSS].
Who does this benefit? Individuals with Ds and their families. This is a big deal people especially since the lovely state of Texas has slashed the budget when it comes to funds for special education, Medicaid for special needs, and early childhood services. Did I mention that our schools are slashing costs too? That means more and more people and families will be turning to DSACT and NDSS for support, parent workshops, social outreach, and other programs.
Funds raised by donations and by people registering to walk will go towards:
Local age-specific programs and athletic activities for children and adults with Ds
Special Education Training
Parent Workshops
Monthly Speakers
Health Care Research (as people with Ds live longer, new health care standards are needed)
Working on Legal Policies
The Buddy Walk is a fun, family event great for people of all ages. Our Buddy Walk will have:
Lunch (yes, food is very important!)
Live Music
Play-scapes
Bouncy House
Paddle Boats
Petting Animals
Games and Face Painting
Firemen (oh yeah, hot, sexy, young fire fighters in uniform. sigh.)
Now that you are all psyched for the event, here is how you can
1. Join the Team:
Click registered and you will be sent to Active.com. Join "an existing team" and select Ellie Bear's Entourage OR you can join the day of the walk.
OR mail checks made out to DSACT (with Ellie Bear's Entourage in the memo) to
DSACT
3710 Cedar Street
Box 3
Austin, TX 78705
Here are some fun pics from last year.
Ellie Bear won a stuffed Bear for her amazing throwing skills!
Yummy!
Ellie and Andrew are not relate. . . I do not see any resemblance between father and daughter.