Tying into my "not always happy"
post
is the concept that people with Down syndrome are just that, people. They are people first and like most people, Ellie and others with Ds experience a wide array of feelings and emotions. Here to help me demonstrate this is Ellie.
Note: every single shot was taken within a 15 minute time span. Whew! She is a whirlwind!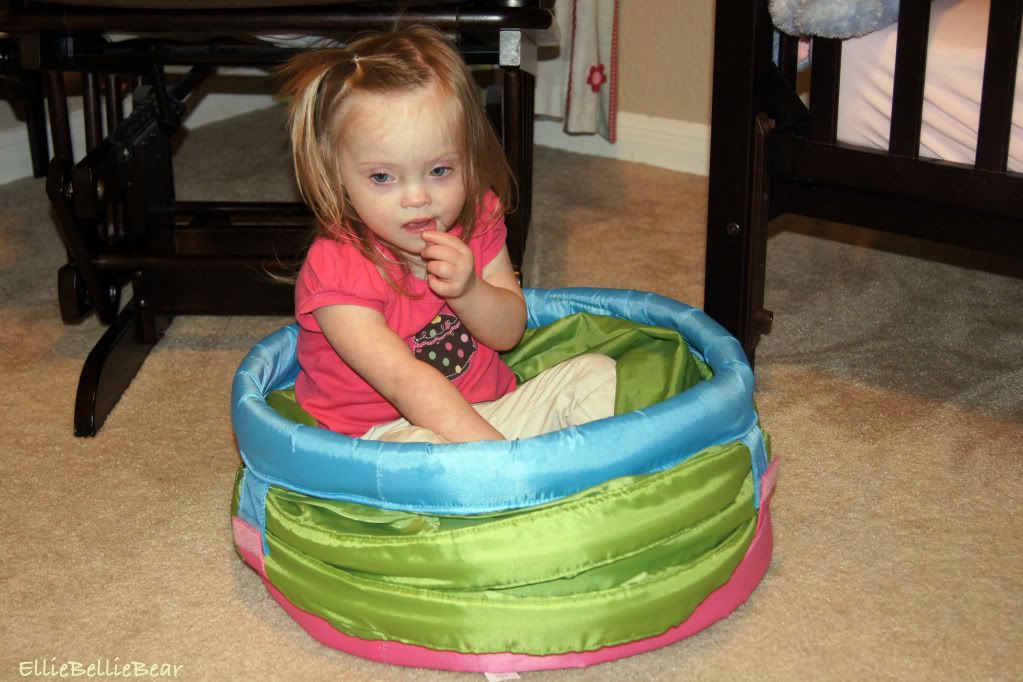 Thoughtful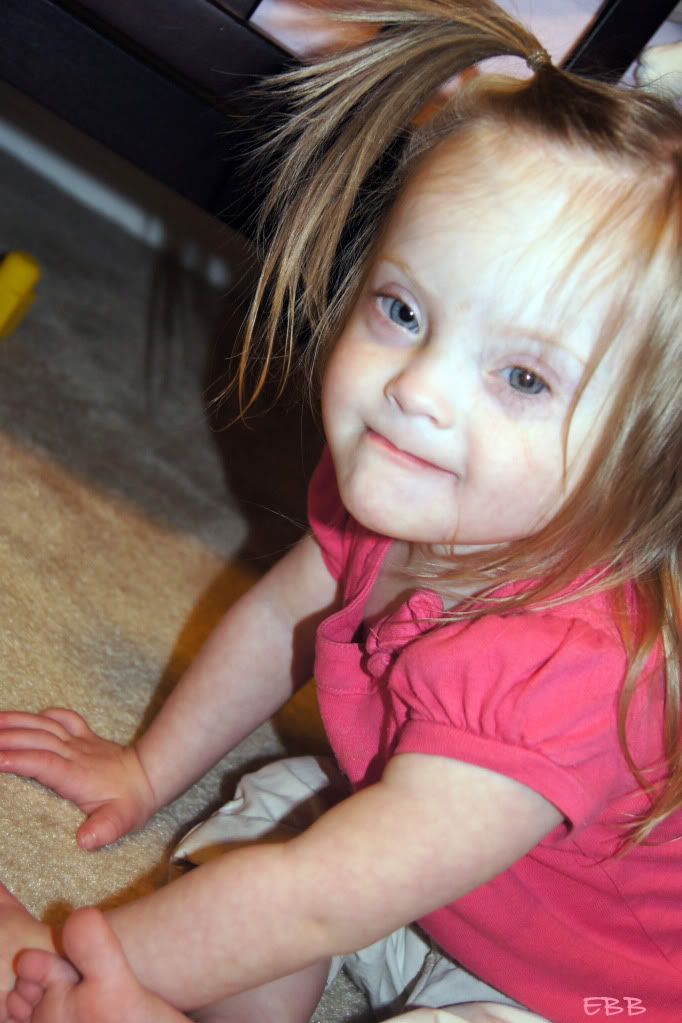 Sassy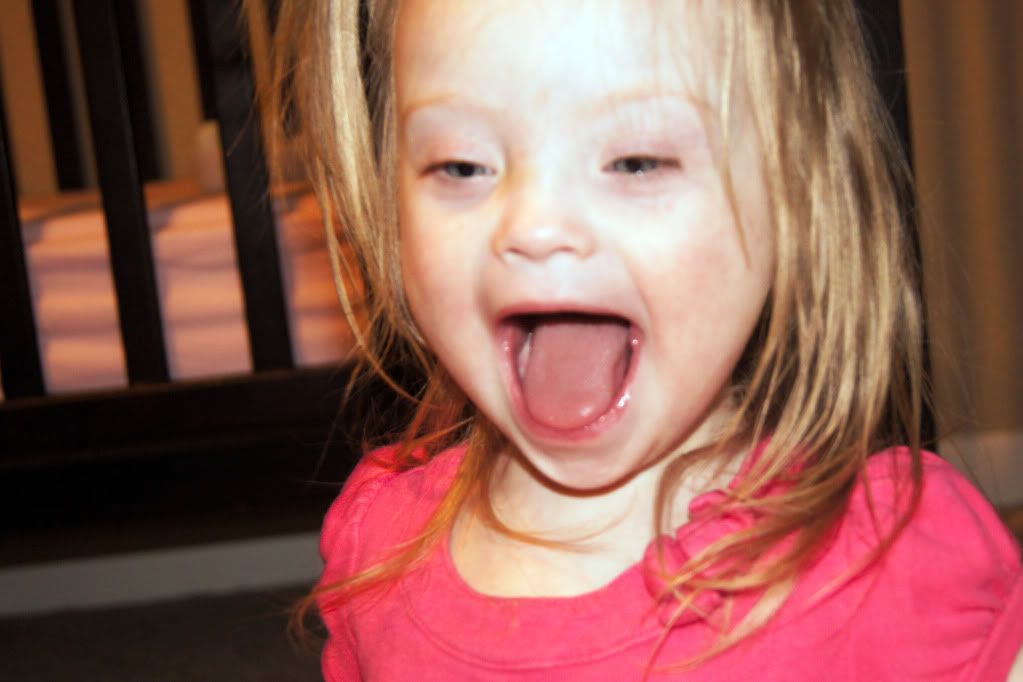 Excited