**Since I writing this post yesterday, the Sphak blog has gone private and requires an invitation to join. There are many people in this world who do not support the adoption of children with special needs. It is sad, but true. Many of my friends' blogs have gone private due to horrendous, harassing comments and due to photo stealing for nefarious purposes. This saddens me greatly and I fear that little Shannon's adoption blog has gone private for the reasons listed above. I have changed all links in this blog to go directly to Shannon's Reese's Rainbow page. If you have donated $10 or more, (by clicking on Shannon's name to go to the Reese's Rainbow website ), please let me know via email at ***
anna (dot) theurer (at) gmail (dot) com
Please include your name, mailing address, and the number of bracelets and I will then forward this information to the Sphak family.
Yes, I know. I know. I completely missed last week and I apologize for that. Yet, I am back this week in full force. Forget-Me-Not Fridays!
The Orphan Bracelets
I have recently come to the conclusion that many of my dear readers share an interest in Reece's Rainbow and in many of the blogs that I follow. This is both fabulous and problematic. Why, you ask? Many of us have a bleeding heart for these children
living
suffering in these orphanages over in Eastern Europe where children with Ds, CP, Aperts, etc. are deemed as "less than worthy". All of us are doing our best to help support these forever families, but we are all tapped out financially. I get it. We need fresh meat. This is why it is important to spread the word and share blog posts and whatnot. We need more traffic. New readers who need to be introduced to the horrifying conditions that many of these children are surviving in. New reader, you can more about the ugly truth in the following video:
There is a family that has really been tugging forcefully on my mama heart strings for the past few months and fundraising has been extremely difficult for this family. They raffle off high ticket items and only a handful of people donate. As their dossier is nearing completion and almost ready for submission, the FSP is seriously lacking. Seriously, they only have a little over $1,160 in her grant fund. Soon, they will travel to rescue Shannon, their daughter across the seas. I worry. Oh how I worry about them getting to E.E. and coming home with their littler girl.
Did I mention that because
Shannon
is older, she is already in a mental institution all because she is over the age of 5 years-old and all because she has Down syndrome. This little child is in an
institution
. How long can she survive there with out proper care, without proper nutrition, without a loving parent?
Did I mention that sometime back a family committed to sweet Shannon and that the adoption fell through? This little girl lost TWO parent her biological parents and then her potential adoption parents. Please do not left her go through this a 3rd.
Do you see this fantastic
bracelet
? It compliments every single outfit. It is that versatile. Ellie likes this fashionable jewelry as well and she has excellent taste.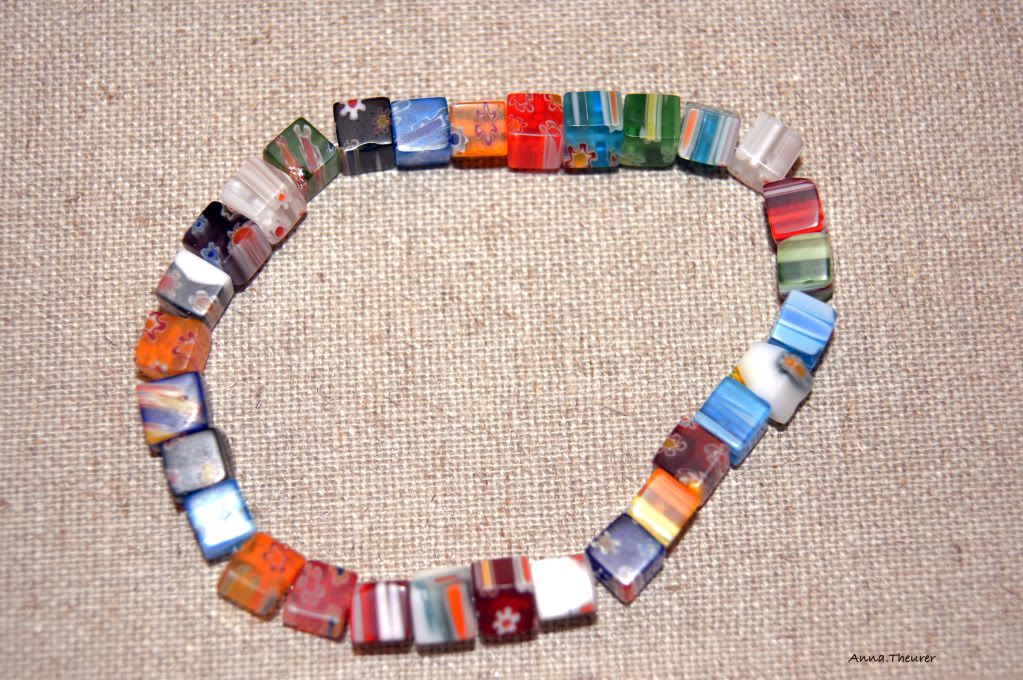 It is hand-made and one of a kind. Are you jealous? Do you want one? What if I told you that you could get your own hand-made, unique
bracelet
for just $10 and that all the proceeds help the Sphak Family bring little Shannon home?
That's right! Just $10
and
you help a little girl unite with her forever family. Unique bracelets that also make great Christmas, Chanukah, and birthday gifts.
These
bracelets
were lovingly made by the Sphak family who so much want their sister to be home with them. They used "orphan" glass beads which are beads left over from various projects.
Autumn for the Quinn Family
Finally, there is a family in desperate need of funds as well. Patti from
A Perfect Lily
is hosting an iPad2 giveaway to raise money for the Quinn family who is adopting Autumn (Donna on RR). Learn more about this family's journey and the big iPad2 giveaway
here
.
-Anna