Dearest Ellie Bear,
Today is your official birthday. You are now two years-old, a full-fledged toddler. Sometimes, it feels like yesterday you were this tiny little bundle of chubby cheeks and yet, sometimes I have trouble remembering the time before you entered our lives.
I have enjoyed watching you blossom into a little girl. A little girl who is an explorer. A little girl who is so motivated to show the world that nothing will hold you back. Ellie, my chunky chicken, you continue to amaze me on a daily basis.
Your mommy and daddy love you very much. Happy birthday!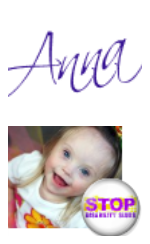 *custom shirt courtesy of Cathy Designs.