One of the ladies in my mother's club once said "
a birthday is a day to be completely dedicated to her. It is the one day of the year that is her day and is all about her
". I really took this to heart and hence, the week-long celebrating. A Birthday is a Day of Fun, Family, Friends, and Celebrating Life! Read about a year in review
here
.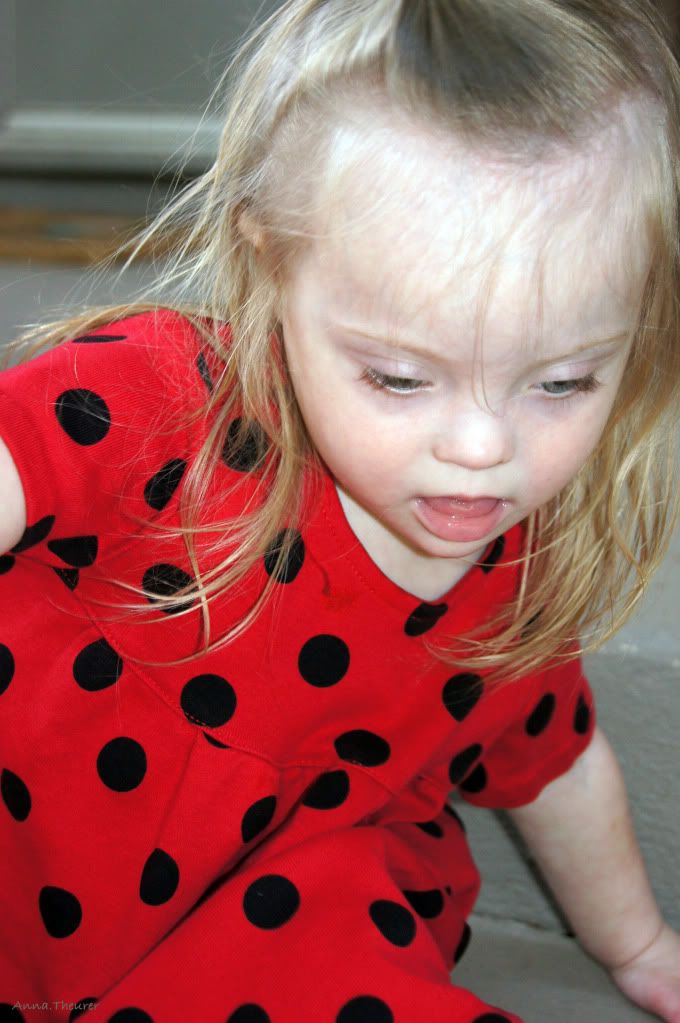 Yesterday, we celebrated Ellie's 2nd birthday lady-bug style.
This was not a typical large party with tons of energetic toddlers running around as I hosted a
playdate
earlier this week with all of her friends. Our celebration was fabulous as Papa Charles & Grandma Dunja drove down from Plano and Ellie's Godparents with their 2 kidlets joined in the fun.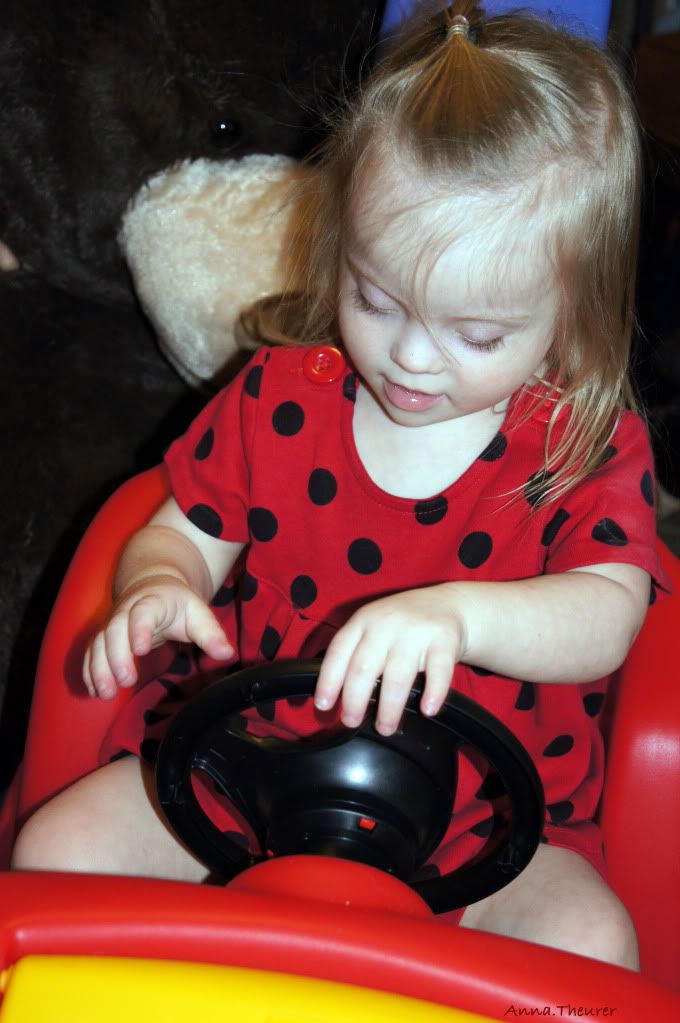 BeepBeep!
Andrew and I purchased the Step-2 Buggy for her birthday due to an incident at the mall. Our mall has a fantastic, free, indoor playscape that we tend to frequent. One time, there was a pink and purple Step-2 Buggy parked just outside the playscape. Toddler Bear was adamant that this buggy was
hers
. She kept leaving the playscape to climb into this other child's buggy. Hence, the idea for her birthday present.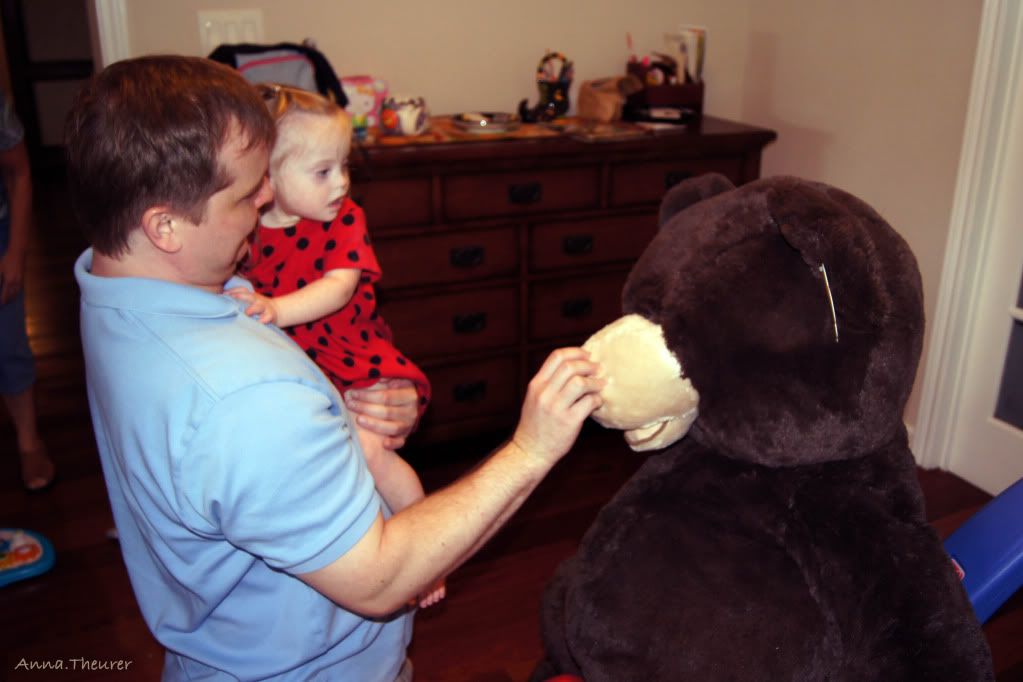 I think Ellie needs a bigger teddy bear.
It completely escaped Andrew's memory that we were going to purchase this wagon of happiness for Ellie as he also bought Ellie a gift. At Costco, there are these gigantic and I mean HUGE teddy bears. Of course the Bear-Bear needed a ginormous teddy bear. The Bear is larger than her! Andrew claims that the teddy bear is from him and the buggy wagon is from me. Hum. . . apparently we each got her a large present.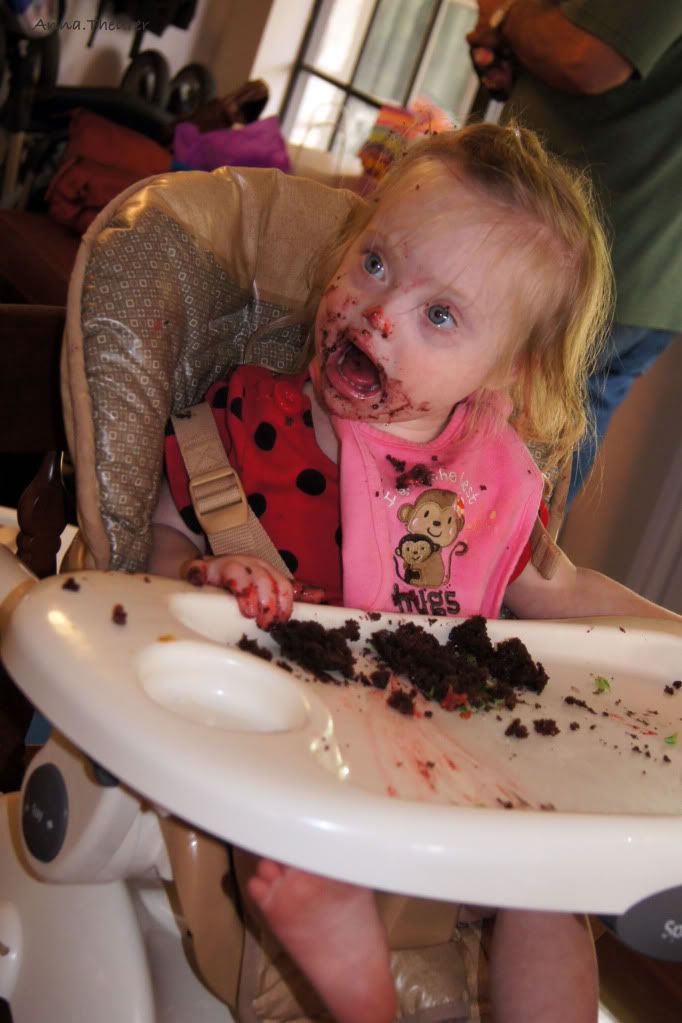 I think she wants more cake icing.