Seeing as we are still celebrating Ellie's birthday week, I thought it would be appropriate for Ellie to narrate this blog post. . . .
How to properly eat with a spoon
: brought to you by Ellie Bellie Bear
1. First you pick up the spoon loaded with yummy tasty food. Try to navigate the spoon into your mouth. This is tricky so sometimes it is more efficient to remove food from the bowl of the spoon using your hand.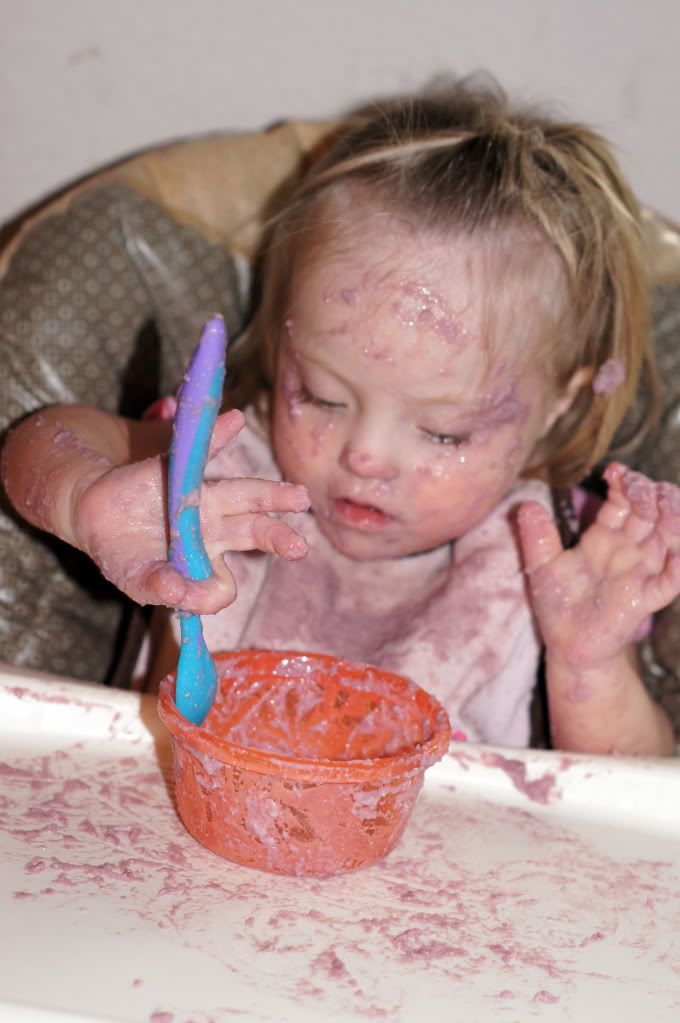 2. Repeat step one. At times, it is really helpful to hold the spoon just above the lip. This gives you more control when scooping the food.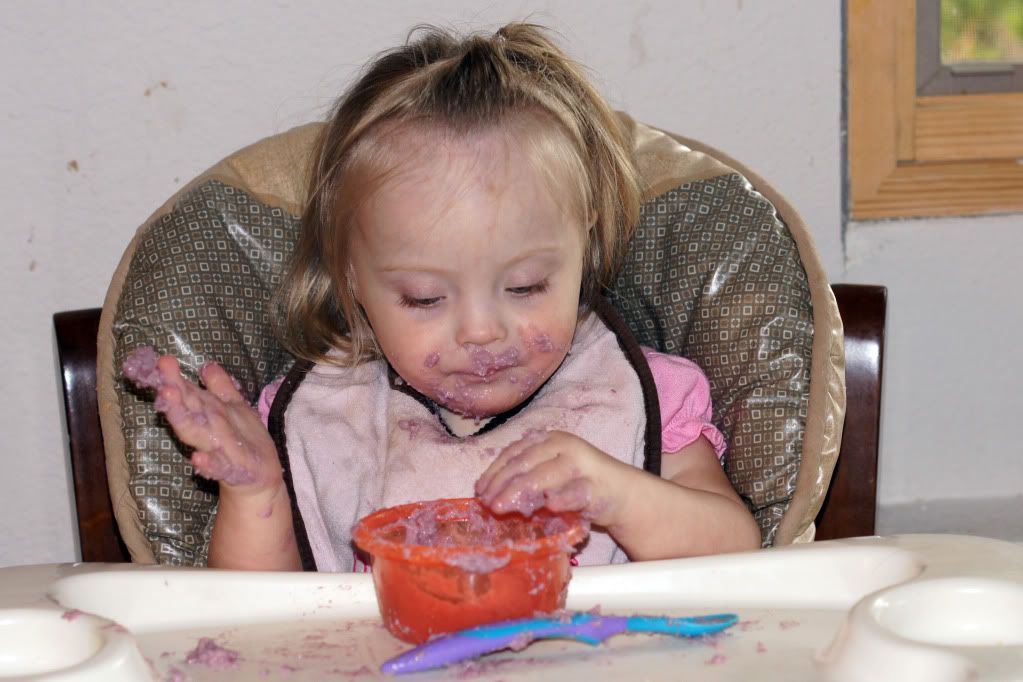 3. Sometimes the spoon just does not want to cooperate. That is when you place your hands into the food bowl to pick up the food.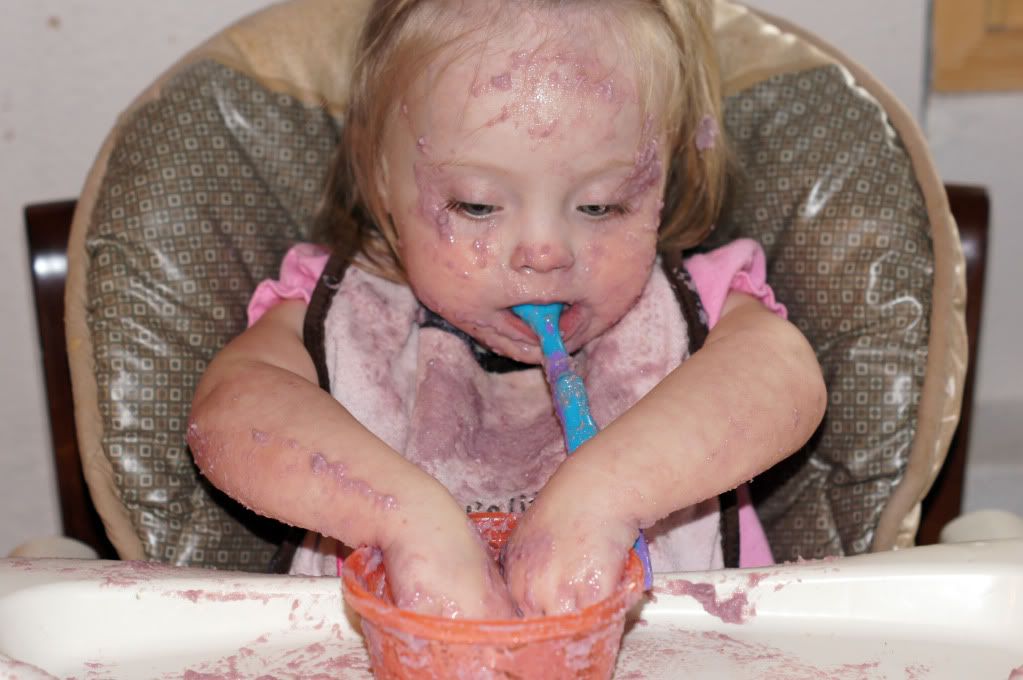 4. If the meal is particularly tasty, it is necessary to keep the spoon in your mouth to remove all traces of food. It is also important to use both hands as well. Just to make sure you are maximizing food consumption.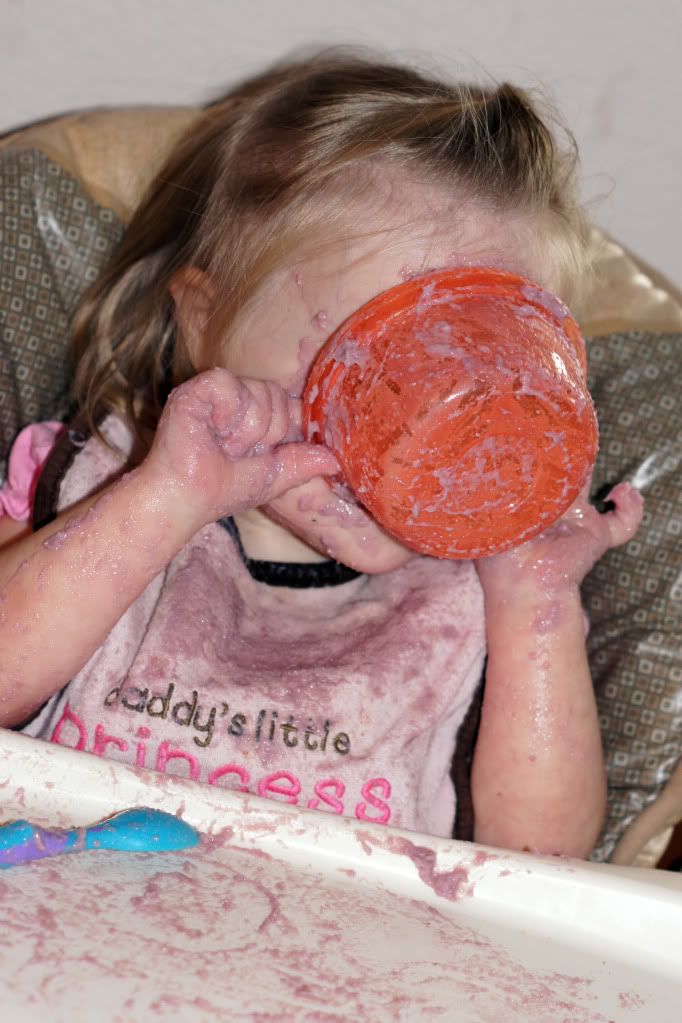 5. Now you do want to miss any morsels of food so it is appropriate and even recommended to shove your face into the bowl. Soy yogurt with applesauce and rice cereal is especially tasty so it is imperative to lick the bowl like so.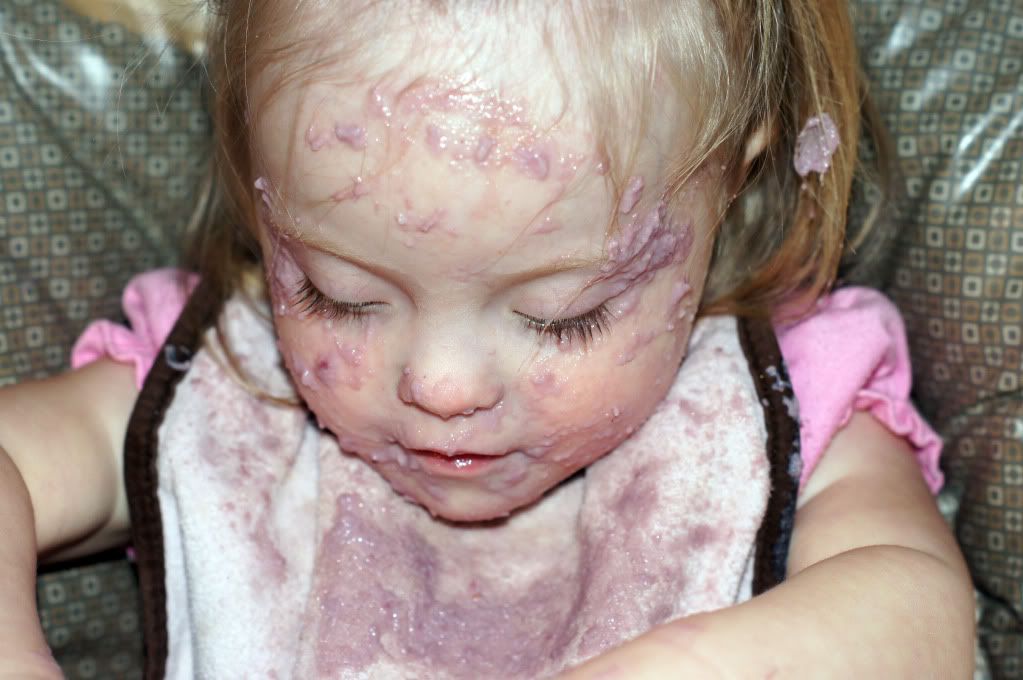 6. I should also mention that this food concoction does wonders for the skin and hair. Think of it as a spa treatment. Be sure to get food all over your hands and face for an added "glow". Then make sure to rub your hands through you hair to evenly distribute the food all over for added conditioning.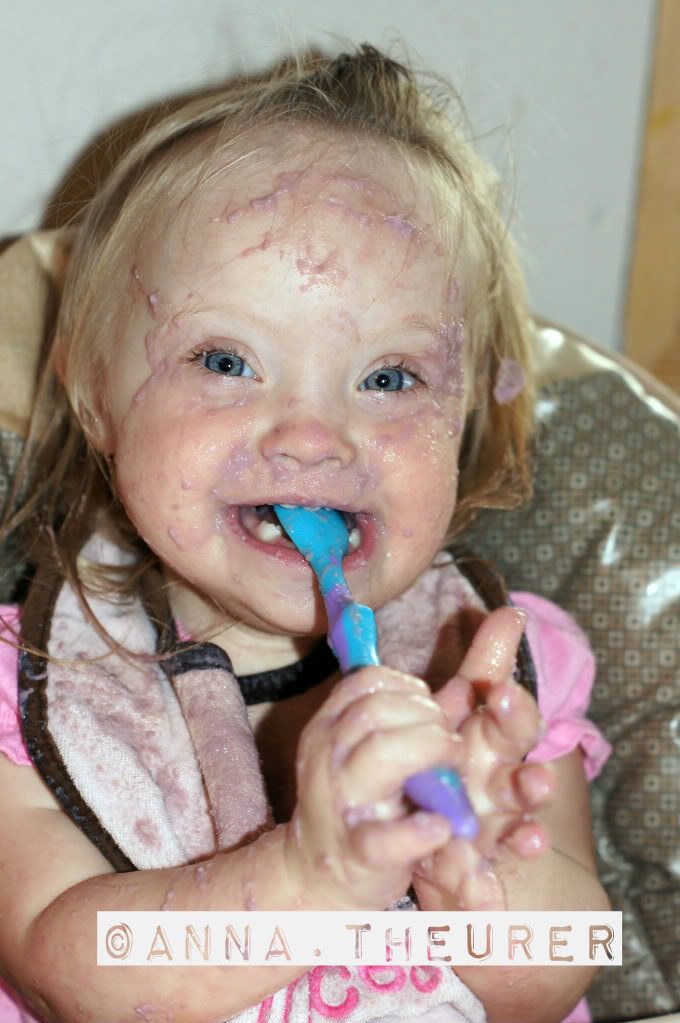 7. That my fellow Bearity Bears is how you enjoy a meal using a spoon.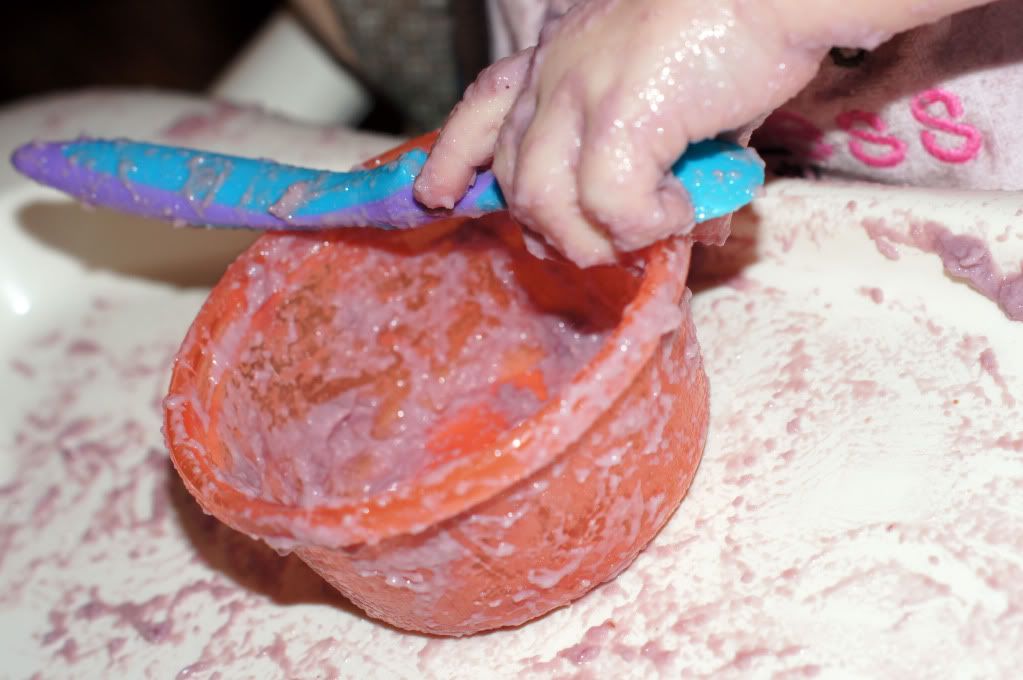 The End.