When Ellie was born, I worried about how others would perceive you. I worried that maybe we would not be accepted into various groups. I worried about us being alone without friends.
My worrying was wasted and unproductive. One week before Ellie Bellie bear were born, I joined the
North Austin Mothers' Club
[NAMC]. I was surprised to have my daughter born in September. I was also surprised by her extra 21st chromosome.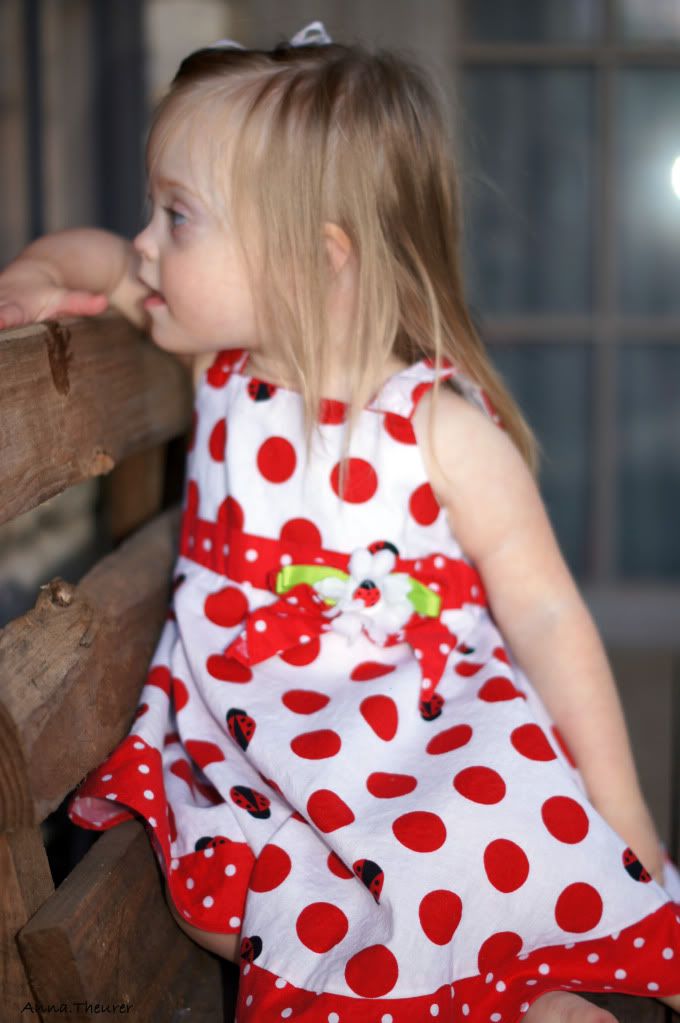 Ellie Bear is on the look out for her buddies.
My fears and worries were unfounded because the women of the NAMC are wonderful, caring, and fabulous people who completely accepted us into their pack.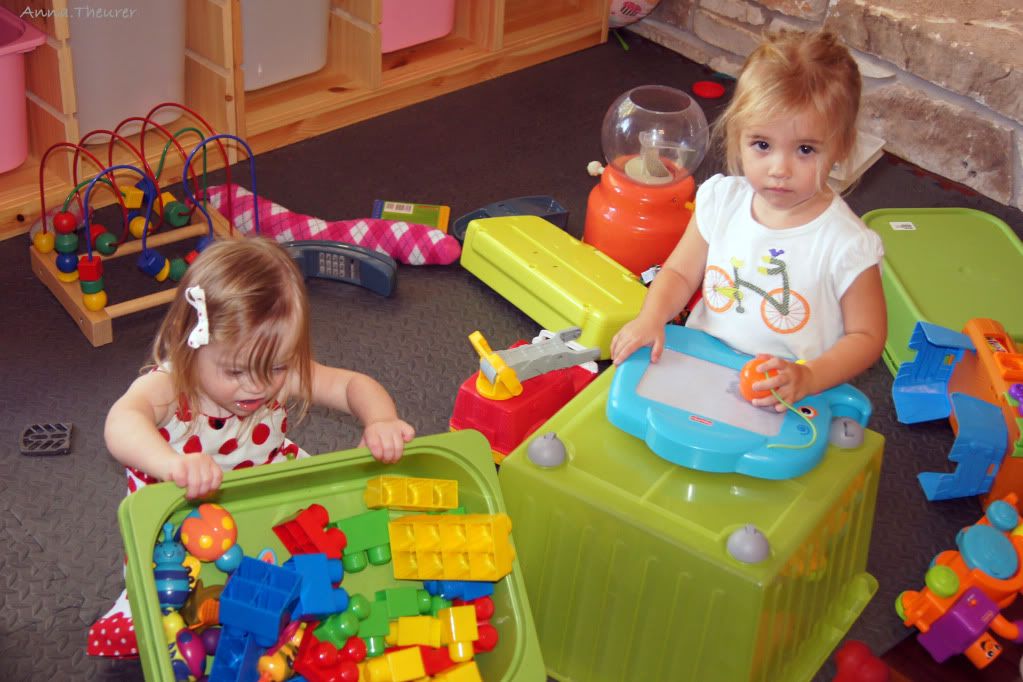 Parallel Play at its greatest :)
The Bear was just a tiny little sprout when I started leading the NAMC 2009 playgroup. Here I am today, still running the playgroup and I love it. Our group is continually evolving to include new members and siblings and not one mama bear or child has ever treated us as less. Every. Single. Member. has treated my daughter Ellie as their own. I am known to each of their children as "Ellie Bear's mom". When Ellie first started to walk, the entire NAMC 2009 playgroup cheered and celebrated her big accomplishment even though all of their children had been walking for a while.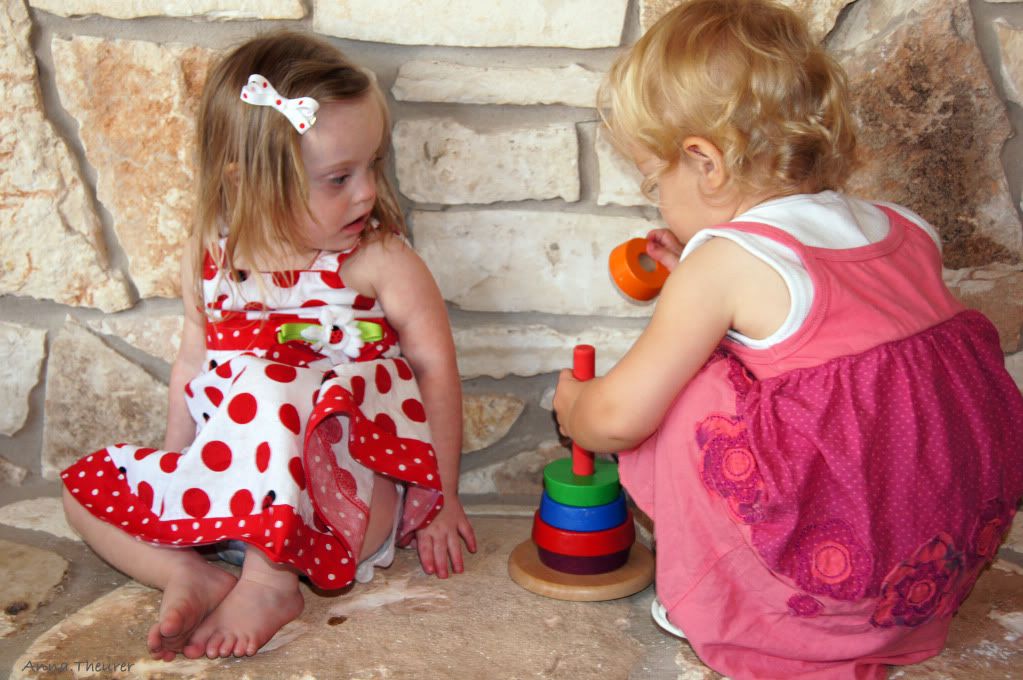 Buddy Bears
When a new member enters our group, I never say that Ellie has Down syndrome. I do not know why. Well, maybe I do know. . . Perhaps it is because I want her to be perceived as a child
first
and not as a syndrome. I always tell them "I am the mom with the curly reddish hair and glasses and my daughter has blue eyes and straight blond hair" even though it would be easier to spot us if I said "my daughter is the one with Down syndrome".
You guessed it. Ladybug cupcakes. I was too lazy to make the antennas.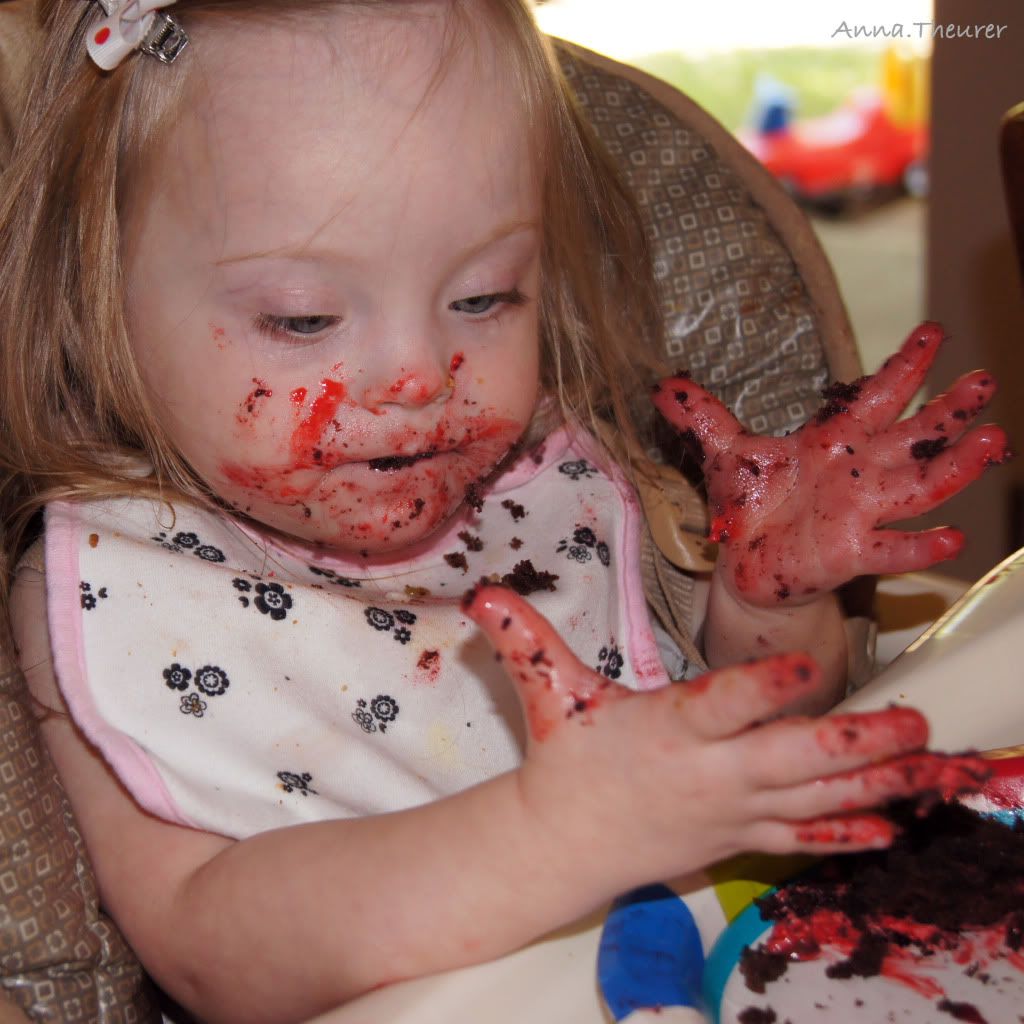 Perhaps the red icing was not such a good idea after all.
I love this group of women so much for their support and friendship that I wanted them to be a part of celebrating Ellie's 2nd birthday. Therefore, today I hosted our close-knit playgroup complete with ladybug cupcakes, singing, fruit (hey, I had to throw in something healthy), and lots of coffee.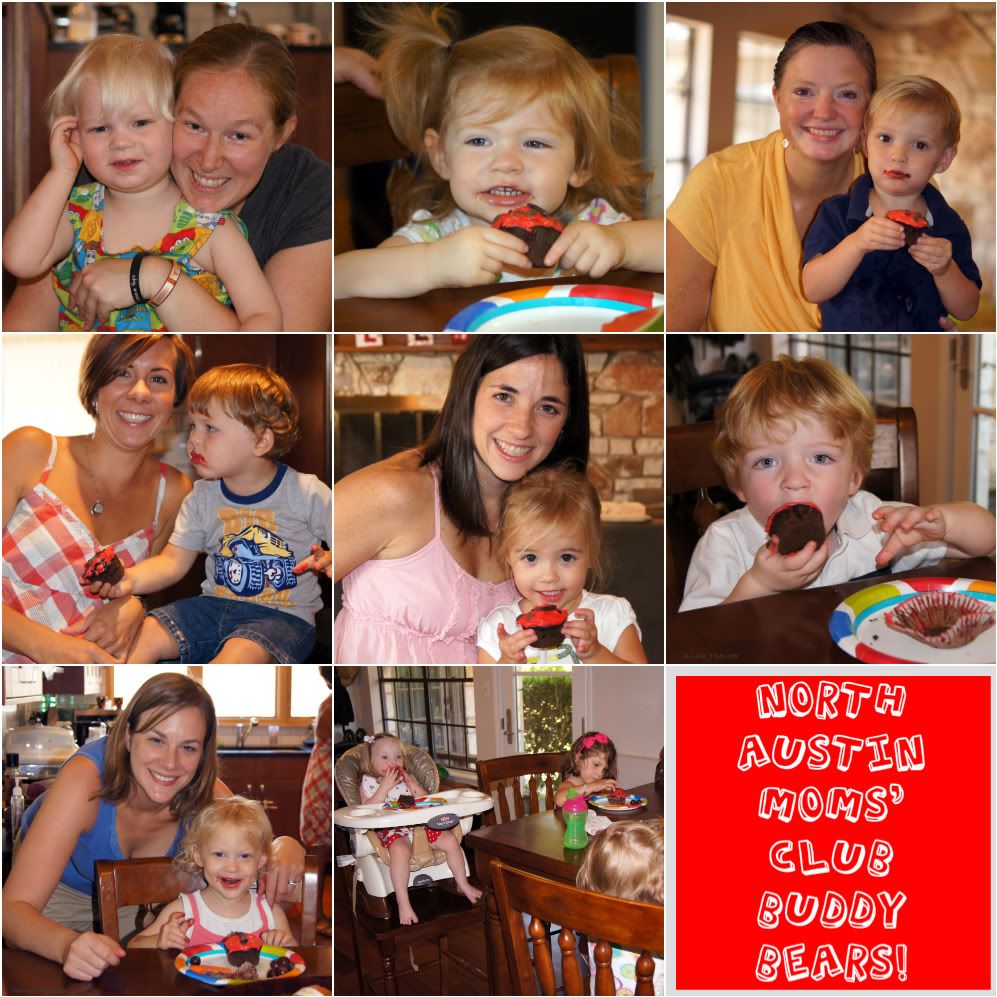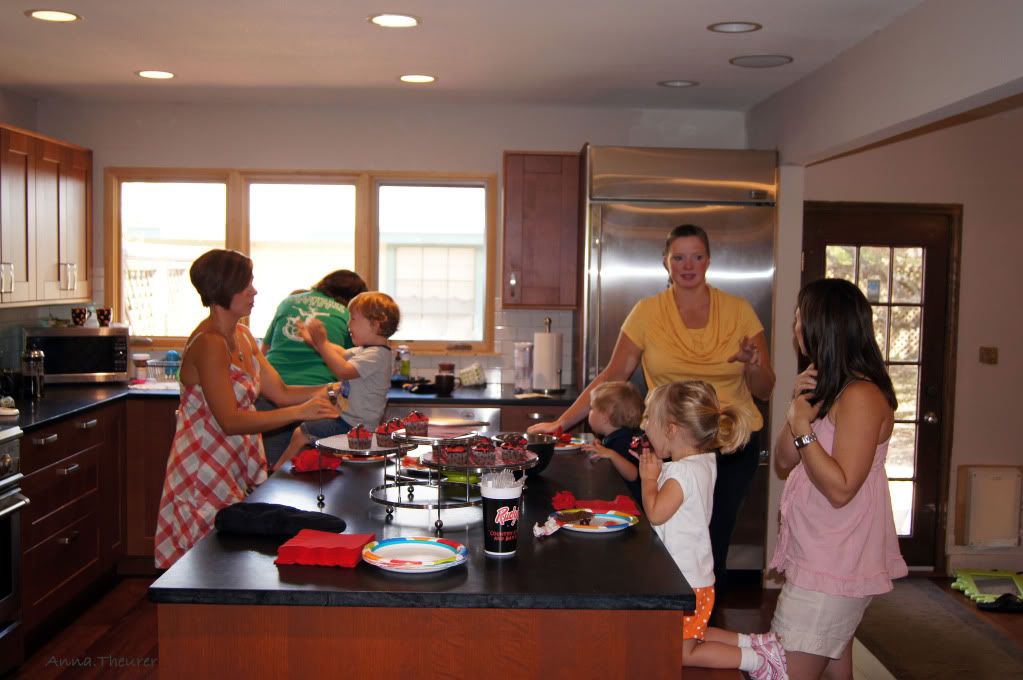 Ellie may not have understood what all of the hoopla was about, but I will forever cherish today.
Oh and my house ended up being cleaner post-playgroup than before!