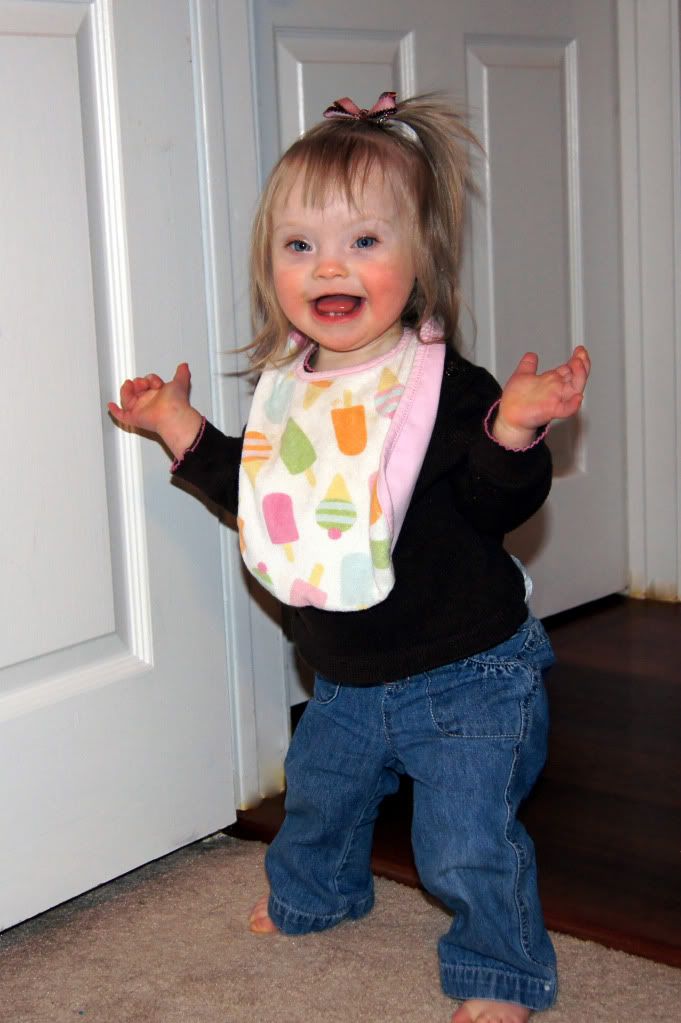 Why Hello! So nice of you to join me today!
Music is therapy for the soul. It can also be an excellent way to bond with your child and to facilitate communication. Ellie and I have been attending a
Music Together
class at a local music school. Our class is designed for children ages 0-3 years. When I say that Ellie loves music, I truly mean that she
loves
music.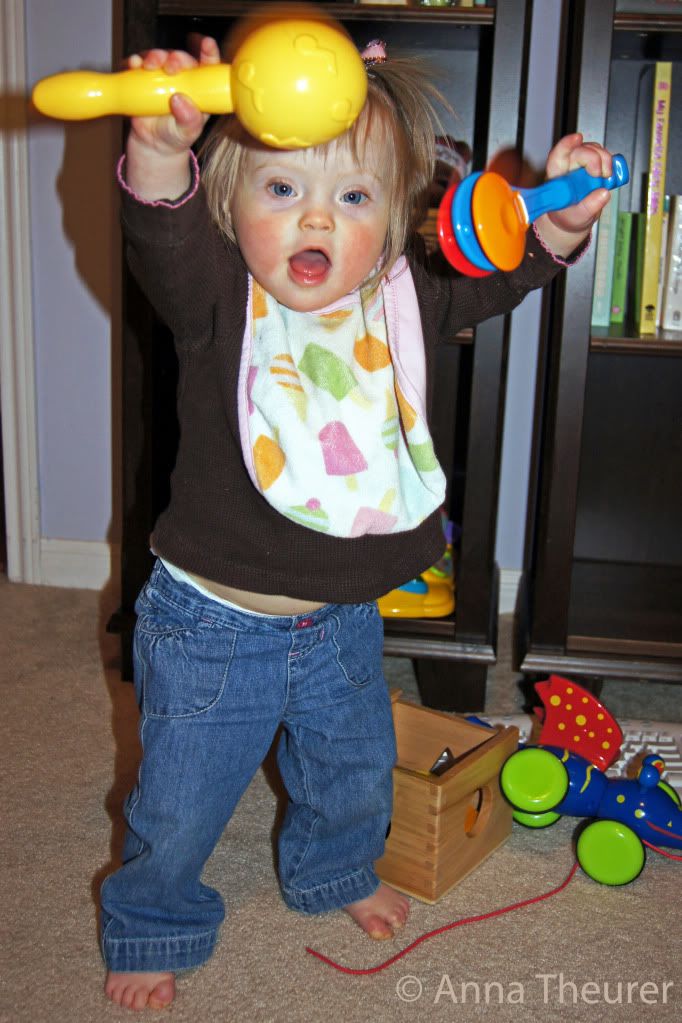 Look at me standing like a big girl :-)
I have seen Ellie attempt to walk more often in this class than anywhere else. I believe that she wants to get to Miss Shara's guitar.
The Maraca is her favorite instrument so far.
I have seen her try to shake her maracas in rhythm to the music. She bounces up and down when a song has a good drum beat.
Improvising a bit. Apparently she is playing the "drums",
When Ellie starts to have a fit about getting into her car seat, I just have to start singing "Ridin' In the Car" from the music class.
Song: "Roll that Little Ball"
Every evening, it has become a routine to "practice our songs". The joy shows in her eyes and the huge smile that spreads across her face lift my spirits. Oh yes, music is therapy.
You can read up more on
Music Together
at
http://www.musictogether.com/
"Music Together is an internationally recognized early childhood music and movement program for babies, toddlers, preschoolers, kindergarteners, and the adults who love them. First offered to the public in 1987, it pioneered the concept of a research-based, developmentally appropriate early childhood music curriculum that strongly emphasizes and facilitates adult involvement."