**I intended to post this back on 2/11, but I just kept making crafts and then life got in the way. . .so here it is, a few days late.**
The return of the Sassy Pants!
That is dear Fiona on the left. Don't you just want to eat her up?!
Disclaimer: I enjoy being crafty, but I am not creative on my own. I try to sew (only bags and table runners because that is all I can do) and attempt various projects, but the idea must come from a pattern. Even then, I need step-by-step directions with pictures to even understand/conceive the project. Many of my crafty creations were sparked by other people's projects. Thank you Jessica, Becky, MOYC, & NAMC.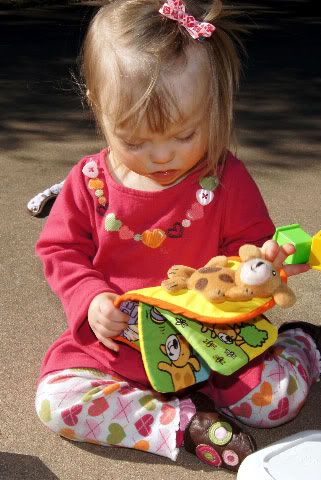 Doing some important reading. She can read upside down. She is that GOOD.
My little Angel
My therapist is a huge supporter of my sewing. Apparently, it helps alleviate some of my anxiety. . .unless my machine is giving me attitude or I end up with jagged pieces of paper/fabric. Then, I become peeved and frustrated. Anyway, this concept of art as therapy is great because I can tell Andrew that I
need
this scrapbooking paper, fabric, scissors, etc for my mental health. Literally, I
need
it :-)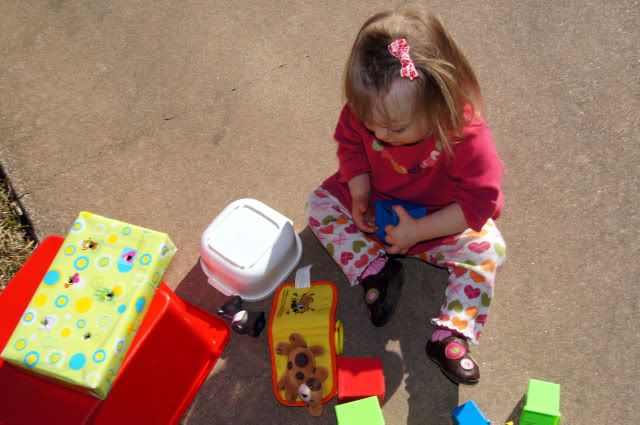 Ellie preparing to build her city. . .well more like knock it down.
Building the City of Bear-Bears
Taking a break from all of that building to "snack" on a leaf.
This building is HARD work.
Last week, I have made it my coping mission to get out of the house for something fun every day. I succeeded for the most part, but it was
really
hard
. Difficult, actually. Thursday and Friday I was so close to saying "nope, I cannot, will not do it". However, I had told my friends I would be going to the mothers' club events and I felt that I could not cancel on them last minute. My thought is it is rude to cancel without a good reason and it is healthy for Ellie (and me) to be out and about.
The thing is, once I was out and about, I did well. It felt GOOD to be with friends. Plus, we were crafty!
Kids Crafts at NAMC:
Friends Getting Crafty
Contact paper, torn tissue paper, paper flowers, and glitter.
Creative Valentine's Day cards at one event.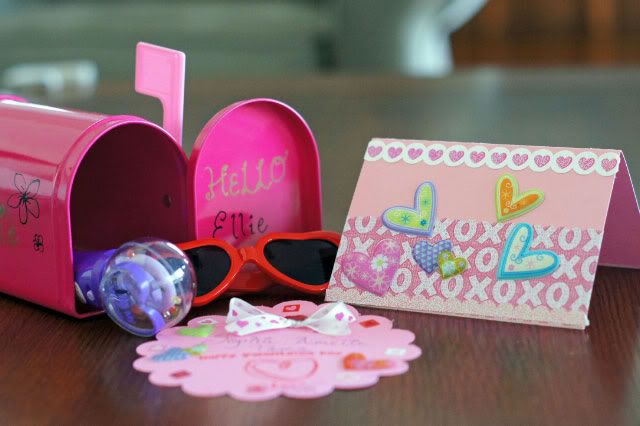 Did I mention that I LOVE Target's $1 section? Mailbox, glasses, etc.
Painting wine glasses at another.
Have I mentioned that I LOVE IKEA. Oh and experimenting with Photoshop
Clearly I am not Van Gogh or Michaelangelo, yet I had a great time nonetheless. Now, if some one could just tell me how to get the paint of my shirt. . .and pants.

On a side note, Nelda was giving 10 minute massages at one of our meetings. It was awesome! I could just feel the tension leaving my body and my anxiety levels dropping. Many studies suggest that massages are good for you--they stimulate circulation and the lymphatic system. Thus, your immune function is improved. Plus, you feel pretty happy afterwards. If you are interested in massages, I have Nelda's contact info.