East Dallas Couple With Down syndrome Discovers Joy, Challenges of Marriage
I just LOVE inspirational stories and this one is no different. Nothing like starting off the day with a dose of goodness and, of course love.
Christi and Austin
The above article is absolutely beautiful and insightful. A story about
long distance
love. A story about a parent's undying love. A story about friendship. A story about never limiting your expectations of your child. Encourage your children to reach high. . . oh and did I mention the couple in this story rock an extra chromosome?
As with any article, I love to highlight quotes that are particularly profound or inspiring, but I also like to discuss the areas I disagree with. In this case, I think it is just the phrasing the article's author uses.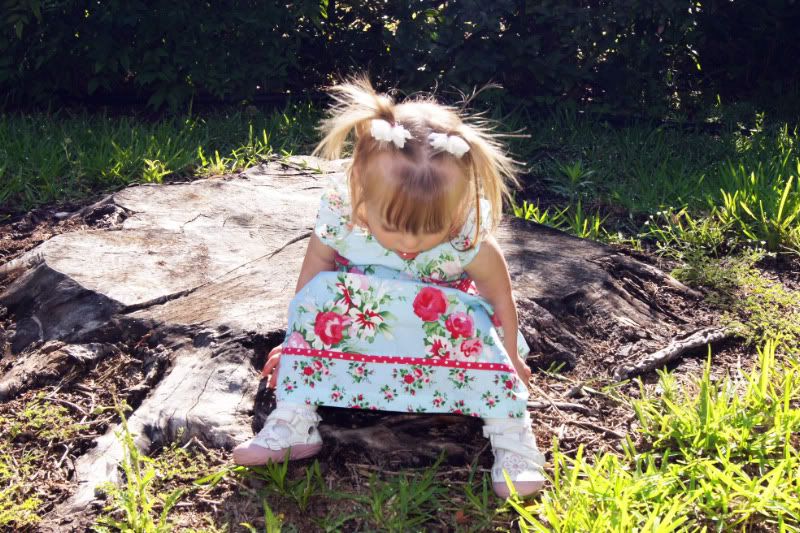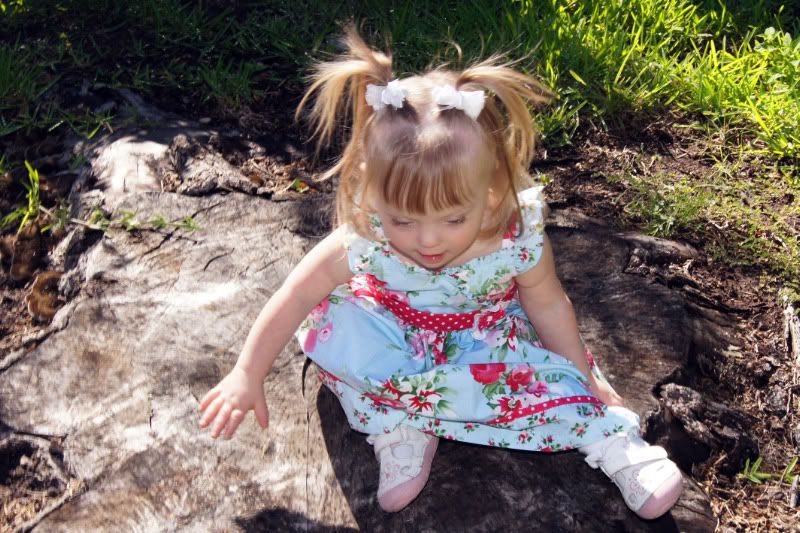 "The average baby needs only marginal parental guidance to learn those basic tasks. But children with Down syndrome — with about half the IQ of the typical child — must be dragged through their early development. It is tedious, pain-staking work."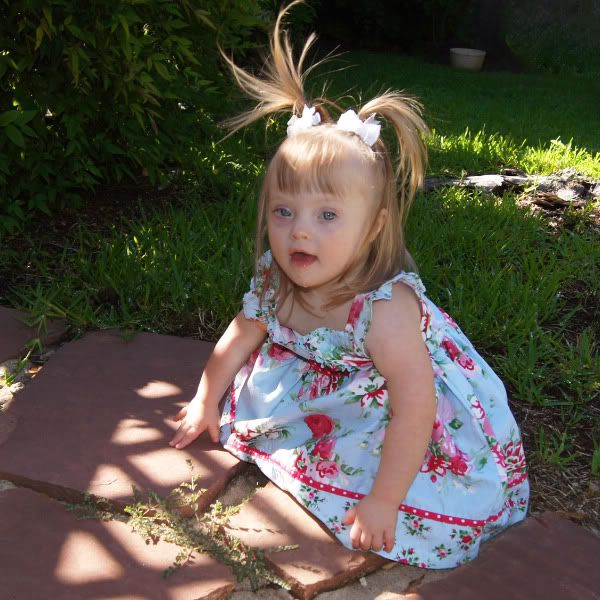 I find a partial truth to this. It is a great point to all of my friends who "just don't get it" with the therapies. After meeting many people in my life, I am relatively certain that my 20 month-old Ellie has a higher IQ than many people I encounter on a daily basis. When you read the research, it is suggested that many people with Ds have mild-to-moderate mental retardation so yes, I suppose that places them below average on the who IQ scale. However, I prefer not to look at the IQ. There are those with high IQs, but no common sense so what does that mean in terms of smartness? Nonetheless, Ellie Bear is going to University of Texas [UT]. Go Longhorns! (UPenn is just too far away from Mama Bear). So I am not overly concerned (hey, she already knows red & yellow and most of her shapes!).
Also, I would not say "dragged". Yes, Ellie needs much much more than minimal parental guidance to reach those oh-so-precious developmental milestones, but well okay, sometimes it is drrraaaagggggiiing, especially when trying to get her to stick to a task or when signing for food. Mostly, however, I turn therapy into a game, thus making it fun. Therefore, Ellie is "playing" while I am guiding her and encouraging her. The author is correct, in my opinion, that it is pain-staking and at times I want to bang my head against a brick wall. Then, suddenly, it is as though Ellie has "connected the dots", as my father used to say. Triumphs! The Amazing Ellie!!!! Proud mommy moment :-)
With this beautiful article, there are those quotes, those "ah-ha" moments that just hit home.
"That he [Austin] would, like her other two children, have his own life, long after she was gone."
The entire article proves this quote. True, Ellie (and Austin & Christie) may need a bit more guidance, such as someone helping them with the grocery shopping or when issues in the apartment arise, BUT our children WILL have lives of their own. All any parent ever wants is for their child to be happy. To be full-filled. Austin and Christie found their happiness and their full-fillment!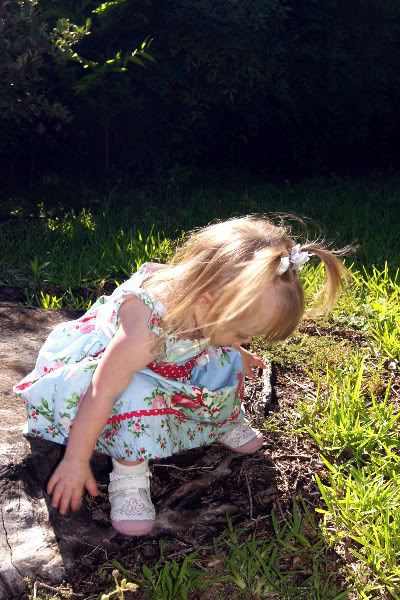 Nothing like true love to make a great story.
"Then I guess I made the first move. I kissed him. I kissed him that night … the first night we met.
"And I've loved him ever since."
Don't forget to enter the Bang for your Buck Give Away for sweet Alexander: