That's right folks, we are on a mission here.
Some of you may remember this handsome guy: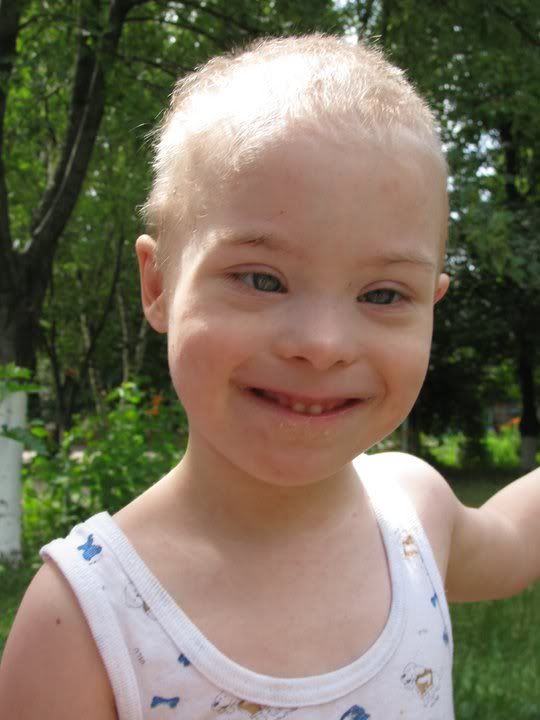 Alexander (AJ)
If not, then read
here
or
here
..
Sweet Alexander is the son of his Forever Family the
Taylors
. They love him with all of their hearts and yet, they have never met him. They desperately want to see him, hold him, hug him.
However, Alexander is many countries and an ocean away. . .
In a mental institution.
All because he has Down syndrome.
Like my little Ellie Bear.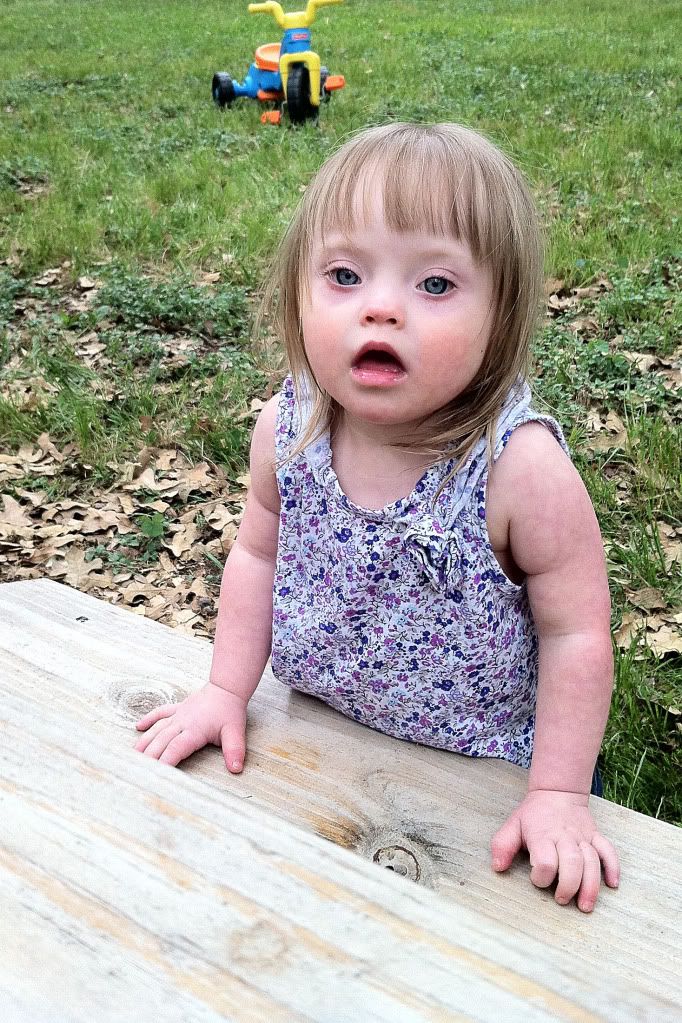 I have written it many times before about the cruel conditions of these institutions. Dear Alexander is now too old (he is 6yo) for the baby orphanage and he has been moved to a much more horrific environment.
An All Too Short 17 Second Video of Alexander at the Orphanage
There is hope! The Taylors are hosting a totally awesome "More Bang for Your Buck" Give Away in hopes of raising the funds needed to rescue Alexander. The give away runs from 5/16-5/30.
A Donation that is tax deductible? Yep (unless you use Chip-In)! A chance to win something cool? You betcha! A chance to save a child's life? Absolutely!!!!
Here is how to make a difference:
Visit the Taylor's
blog
to see what is up for grabs as well as how to enter the give away.
Or, if you are short on funds, repost the Taylor's
blog
or repost my blog and spread the word. The more people who know, the bigger chance we have a making a difference. . . a change. . .
*does not enter you into the give away*
Or, get down on those knees and pray (or have thoughts about Alexander and his forever family if you are nonreligious).
*does not enter you into the give away*
I am honestly not kidding when I say a life is at stake here. It truly is life or death. Some of these orphans do become angels, literally. Whether it be from medical neglect or general neglect. Time is of essence. Need more proof:
Reece's Rainbow's In-Loving-Memory Page
Items up for grabs and get this, you can specify which one(s) you want to be entered in:
1. Kindle Bundle Pack with Leather Case and $25 Amazon Gift Card
2. Tutu Dress
3. Diamond & Sapphire Pendant
4. Chili's Gift Card
5. Starbucks Gift Card
6. Therapy Mirror
7. Versace Sunglasses
8. Columbia Sunglasses
9. Turbo Jam DVD
10. Down syndrome awareness necklace
11. A 47>46 onesie or t-shirt
12. A Handcrafted Wooden Bowl Made From Walnut
13. A Getdowns T-shirt that says "I'm Rockin' This Extra Chromosome"
14. Scentsy Buddy "Ollie the Elephant" with a Mochadoodle Scent pak
15. New York Mets Pet Basket for Your Fur-baby!
16. A $25 iTunes Gift Card
Please, take a moment to check in the with Taylor family. Thank you so much! The Give Away starts TOMORROW: MONDAY MAY 16th.