Back in mid-February, I wrote about how
sand provides great sensory input
and then said we were getting Ellie a turtle sandbox. Over a month later, I am happy to report that we finally got around to getting the sandbox. . .
Then getting the actual sand. . .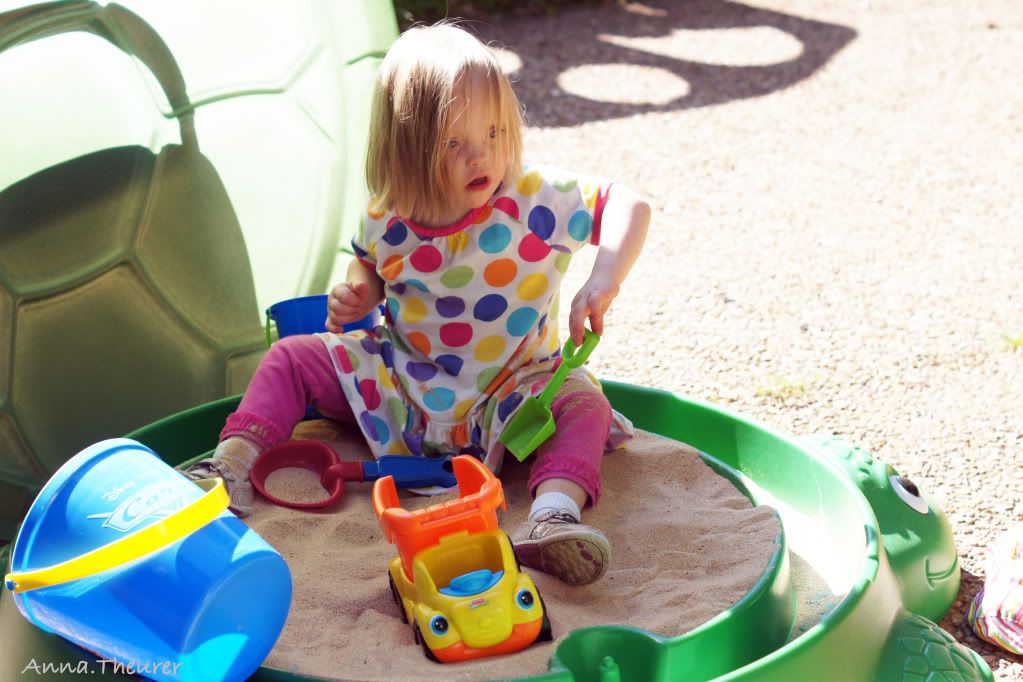 The reason the lid to the sandbox is propped up is because we are trying to block the sun. We are too cheap/lazy to buy an umbrella so we had to get innovative.
Then getting some sandbox essentials (shovel and bucket courtesy of a kid's birthday party favor) . . .
Hey, it only took us a little over a month. Right now, Mr. Hotty DIY is working on framing the windows in our kitchen. These would be the windows that we (aka Andrew) installed during our DIY kitchen remodel back in 2007.