There is something invigorating about sea air, sweet-scented blooming flowers, and eating outside without being under attack by mosquitos. . . in February.
No, not in Austin! We high-tailed it out of the Lone Star State and headed out to Seal Beach, California. Home of sandy beaches, trendy restaurants, 70-degree weather and Andrew's father. Hmm, perhaps I have all of that reversed. Okay, we went to visit Andrew's father and turned it into a fun-filled, relaxing, family vacation!
One of the perks about the hotel being 3 blocks from the beach meant that the Toddler-Bear got to run upon the sandy shores before lunch and after lunch every. single. day. We didn't even have beach toys and yet, this little water baby was perfectly entertained.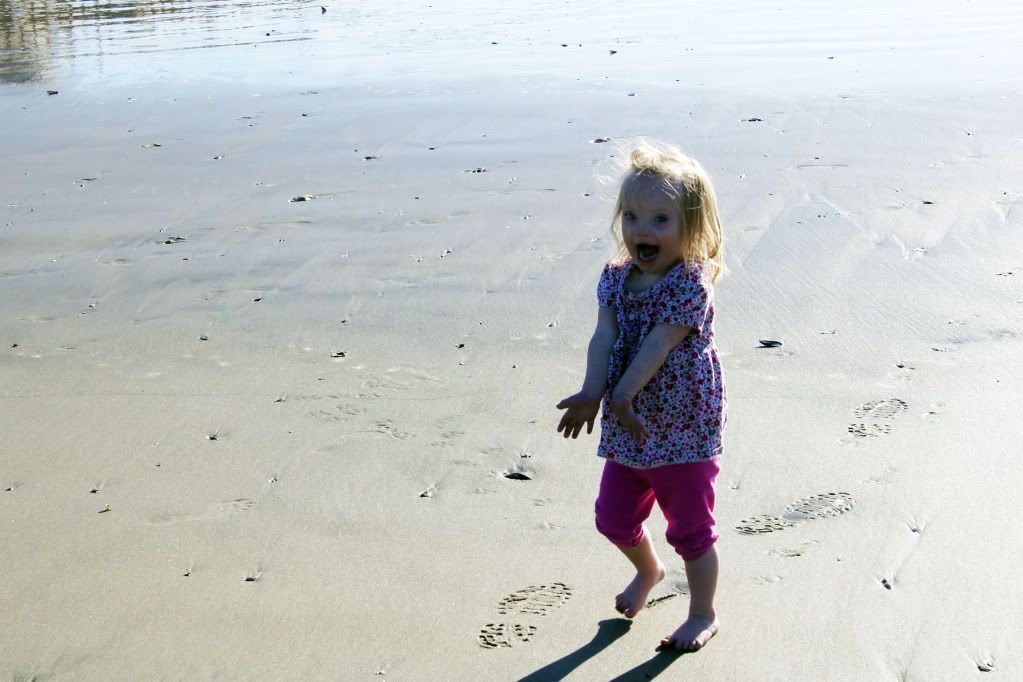 I can't tell if Ellie likes the beach.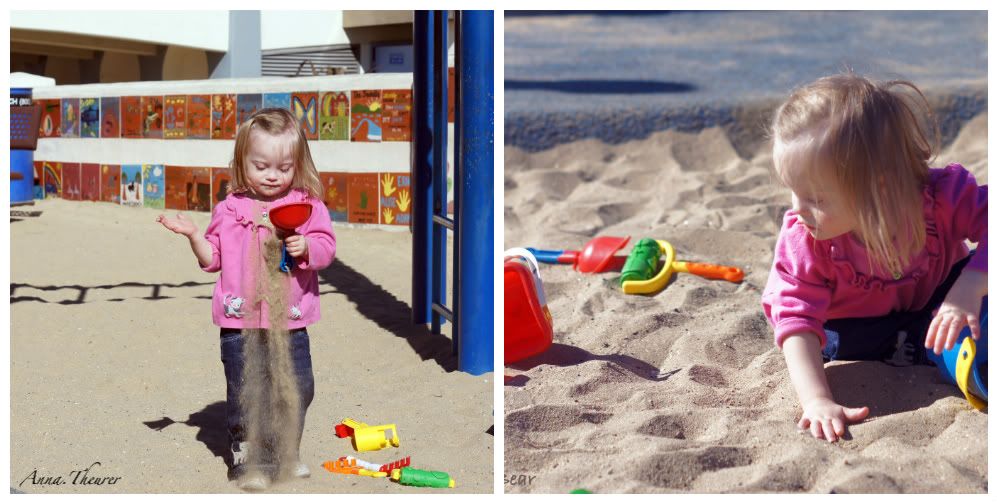 Ellie stole borrowed these toys from another kiddo.
Our daily jaunts to the beach made me realize just how much sensory input our little motor-craver was receiving.

Ellie is practicing her dance moves. That middle one has me thinking of "Stayin' Alive".
Little granules of sand sift through fingers and toes. The added muscles, toe grabbing, arch raising needed by little feet to walk among the shores. The feel of a salty breeze across the face. The cold waves lapping up against tiny toddler legs. Wet sand. Dry sand. Cold water.
Tasting the sand.
All of these aspects create wonderful, effective sensory input for the sensory seeking child.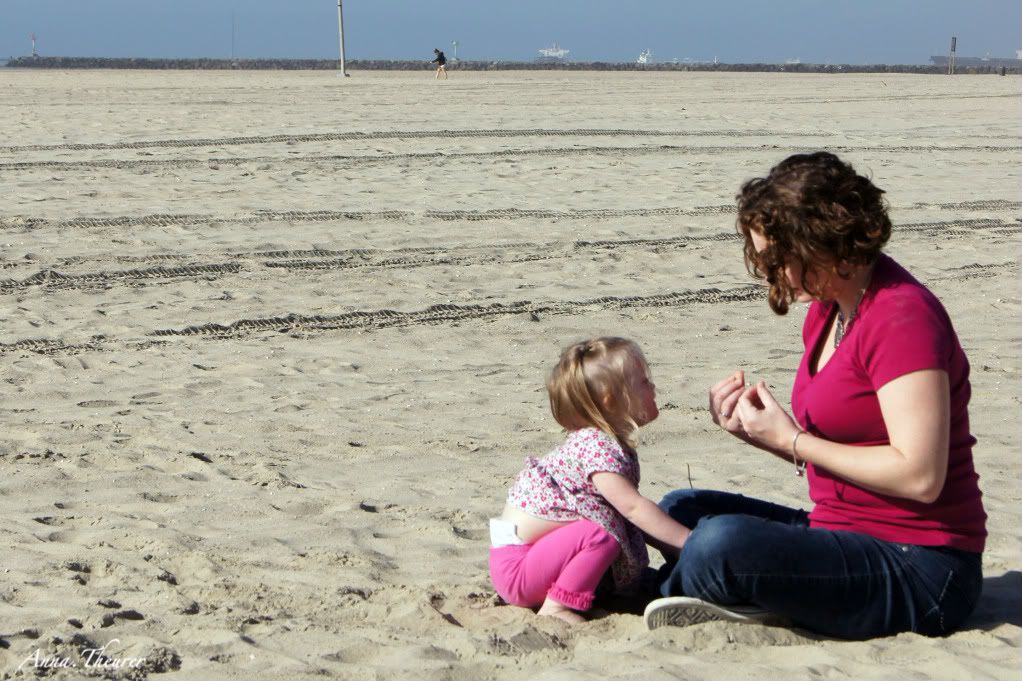 Now, I realize that not everyone lives near a beach. Goodness, we live in the suburbs of Austin. That is why I am ordering the Toddler Bear a sandbox like this:
I am all about a covered sandbox. Our neighbors have outdoor cats and I don't want them getting all confused about the litter box.
If you do find yourself in Seal Beach (just near Long Beach), be sure to check out the playground that sits just across the parking lot. There is nothing better for a sensory craver--sand, water, and swings!
Don't forget to spread the Bear Love and vote for Circle of Moms Top 25 Most Inspiring Families by clicking on the link below. You can vote daily and for multiple blogs. Thank you!