aka Daddy
First and foremost, I think it is important for me to state that I am the first born and thus his favorite. Okay, I am his favorite
daughter
. He always tells me so. I suppose I should also mention that I am his
only
daughter.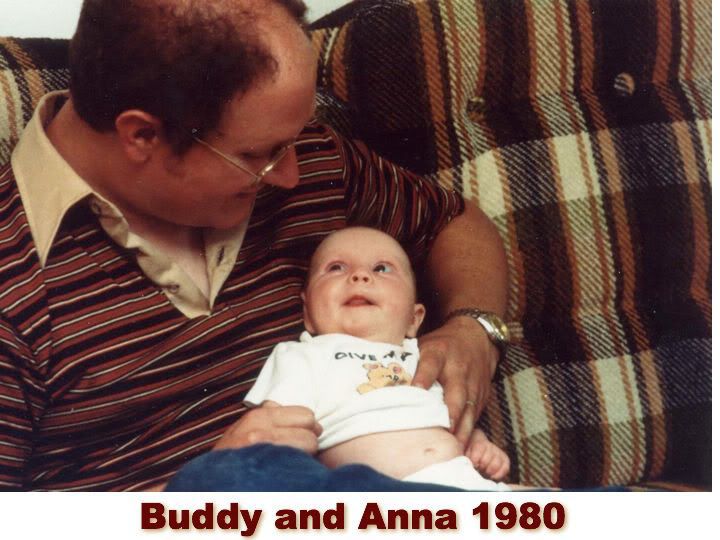 Oh yes, that is me and yes, I was indeed born in 1980. Look at that couch!
I am liberally adapting this poem in this post for my father Bernard "Buddy" Bruns. I love you Daddy!
If You Give A Dad A Muffin
Author Unknown
(it should be noted that my father does not eat muffins so I am making my first change . . )
If you give a dad an omelet, he'll want a cup of coffee from the French Press to go with it.
He pours himself some.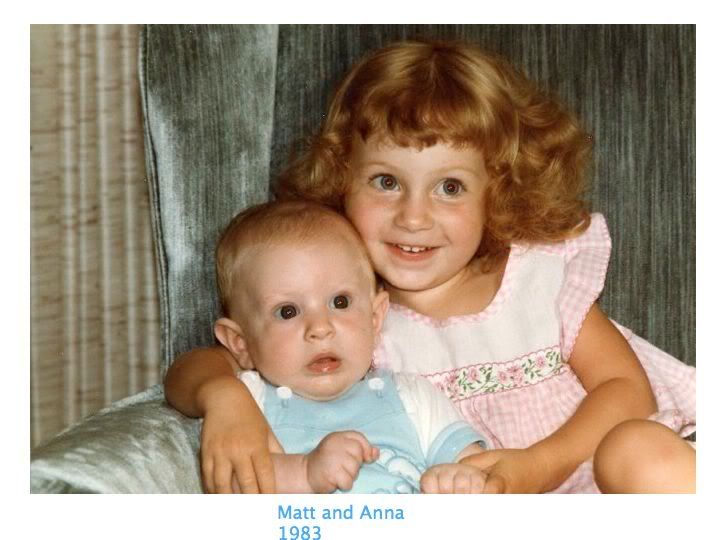 Two rambunctious, hyper children. Give the Dad some coffee!
His darling, adorable red-headed daughter will interrupt and ask for lunch money.
He will retrieve his wallet (begrudgingly).
That's me, asking for lunch money. 1998
Opening his wallet, he will see a credit card.
He'll remember he has to pay the bills (or remind Awa to pay the bills).
He goes to the mailbox to check for the arrival of new tuition bills.
Yep, tuition bills. UPenn Graduation 2002
While walking through the garage, he'll stumble over some recycling and bump into the lawnmower.
Bumping into the lawnmower will remind him that he has to mow the yard.
He will get the gasoline can.
He'll open the gasoline can, but it interrupted by the ringing phone.
He'll race inside to answer the phone.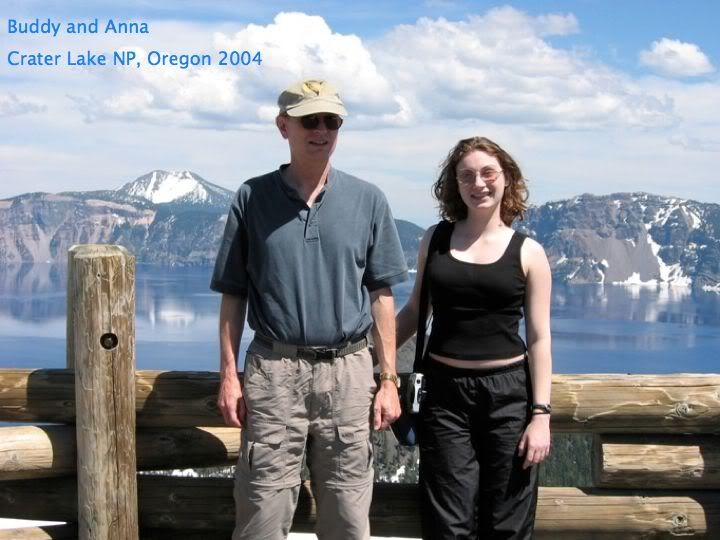 Some of my fondest memories are of our yearly camping trips. Real camping--as in tents and on the ground.
The phone is sitting on top of a pile of mail.
He will see the mortgage bill, which is due tomorrow.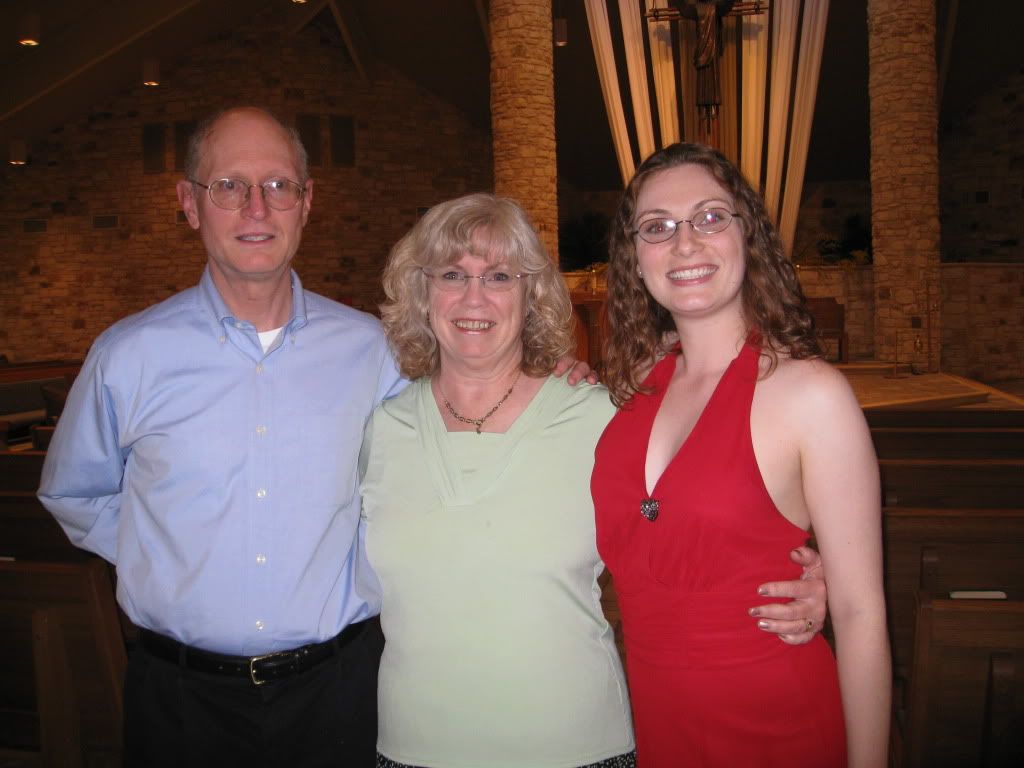 The night before Daddy walked me down the aisle. 2008
He will look for the checkbook.
The checkbook is in Awa's purse.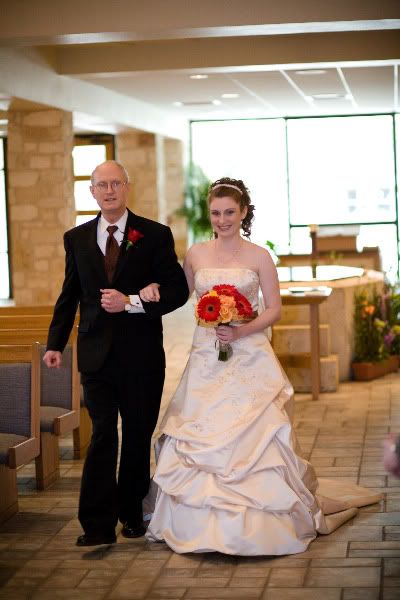 Doesn't my Daddy look handsome?
He will rummage through the purse, unable to find anything.
While he searches for the book, the phone will ring again.
Hello Grandpa! A new little girl to love :-) 2009
He will answer and finds it is his boss.
His boss wants him in the office early tomorrow to work on a proposal.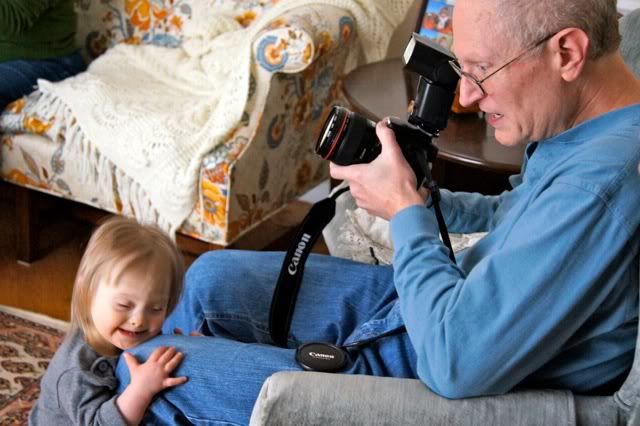 I love you Grandpa!!!!
He'll make a mental note to stop by Kaldi's (like Starbucks) on the way to work tomorrow.
Thinking of coffee reminds him that he was going to have a cup.
He will pour himself some.
And chances are, if he has a cup of coffee,
His son (Matt) with a garbage disposal of an appetite would have eaten the omelet that went with it.
I love you! Happy Father's Day!