So. . . I go away for the weekend and leave the Bear with Andrew.
The house is still standing.
The house is actually somewhat clean and the toys are put away.
The 3 furbabies are alive.
Ellie is alive and now prefers Andrew to Mama Bear.
It is all because of. . .
Duct Tape.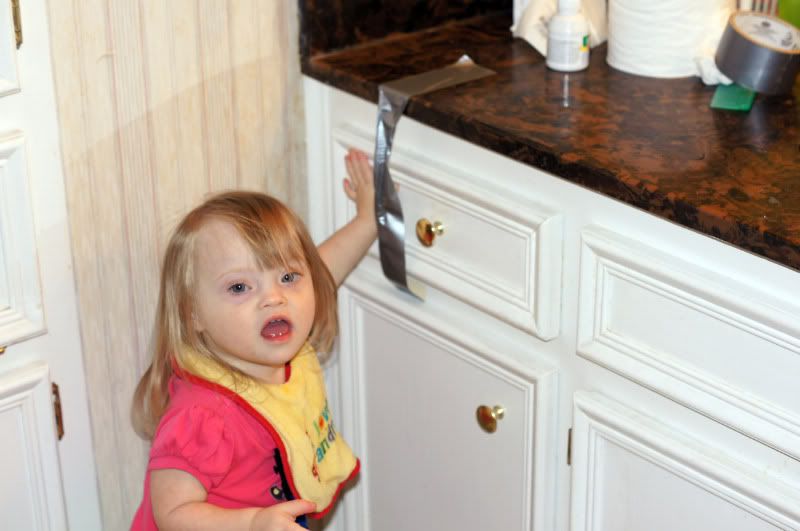 I believe it should be noted that Ellie is actually wearing clothes. Usually Andrew has her in either just her diaper or in PJs.
I think I should go away more often :-)