*kicking off Father's Day a little early this year. I have my reasons :-)
Dearest Andrew,
There are no words to express just how much I love you. I still remember how we first met, the day before our two friends tied the knot. I looked between you and Mike trying figure out just which one of you was marrying my dear Jess. I remember how I had to pursue you and know that if I had not, I would still be waiting for you to call me! I remember those horrendous weeks we had to spend a part during the beginning of our relationship all because you lived in Texas :-P I have loved you for so long and I love you even more now that you are the father of our daughter Ellie.
Fatherhood has done amazing things to you and I have seen you just ease into the role as Daddy. You are a pro, a natural. You are Ellie's favorite person "mama".
Do you see the remote tucked safely into his pants' pocket?
You are teaching her so many important lessons.
How to "cure" hiccups.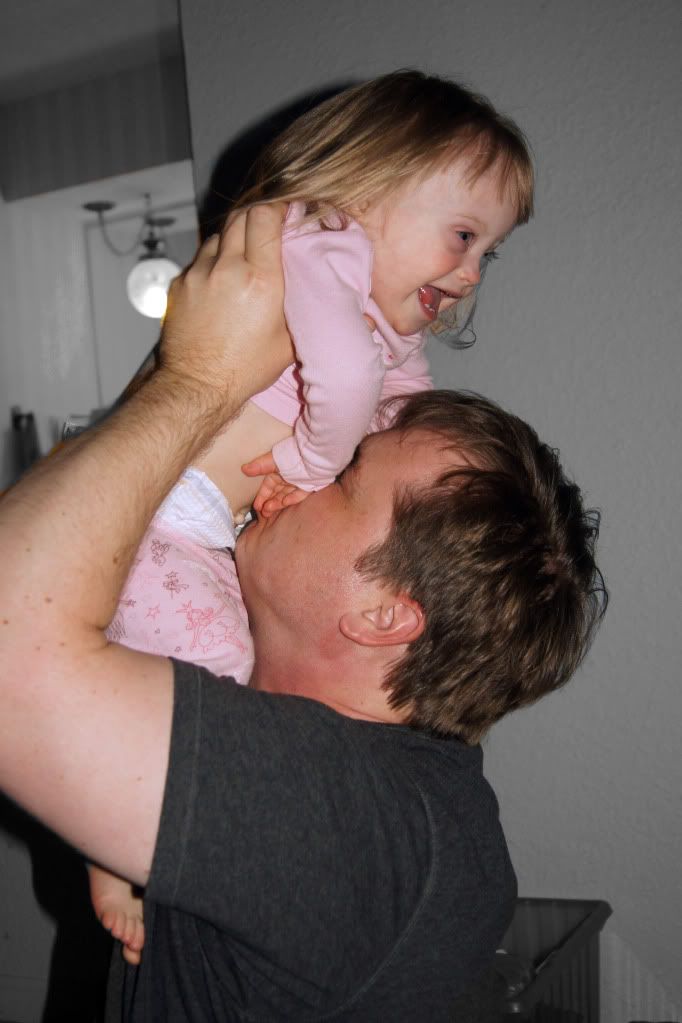 How tummy kisses are the best.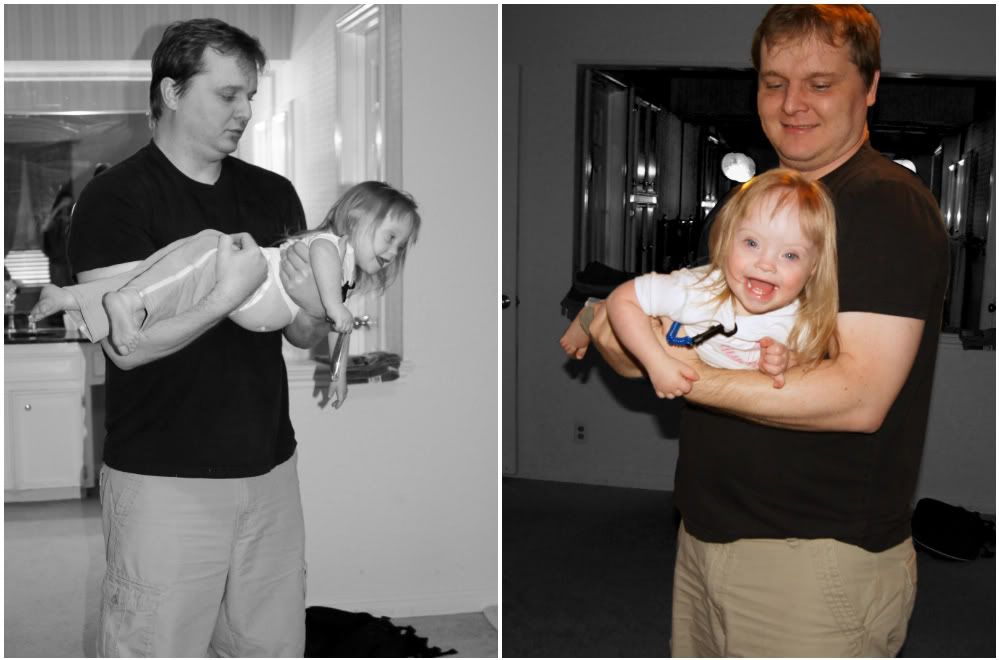 How to fly and soar. How to reach for the stars no matter how high they seem.
Making sure she knows both PC and MAC
Remote Stealer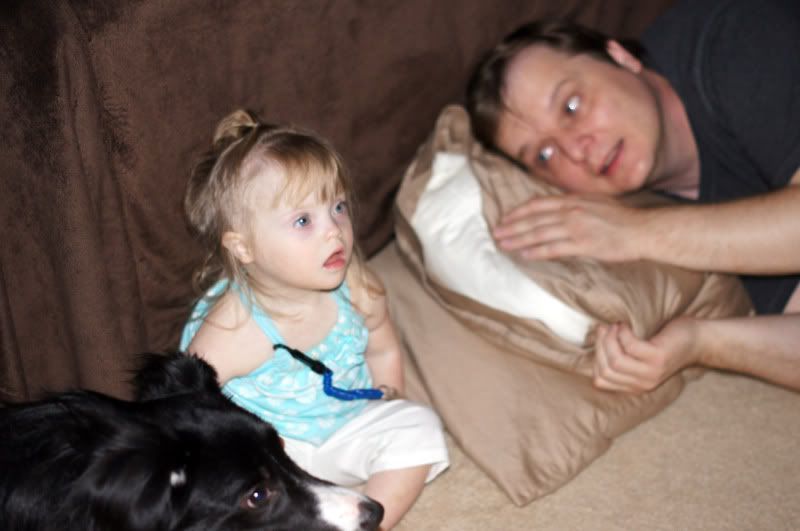 Remember it is the Family that watches
Baby Signing Times Togther
is the family that stays together.
How to do important tasks such as working a computer and TV remote.
How to enjoy homemade gifts.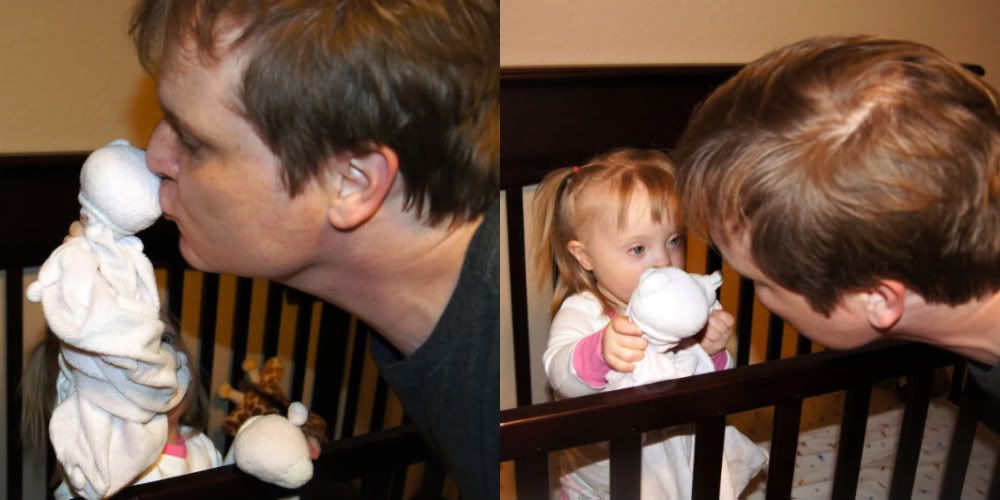 How it is okay to have a "lovie".
How to properly enjoy a perfectly smoked BBQ rib.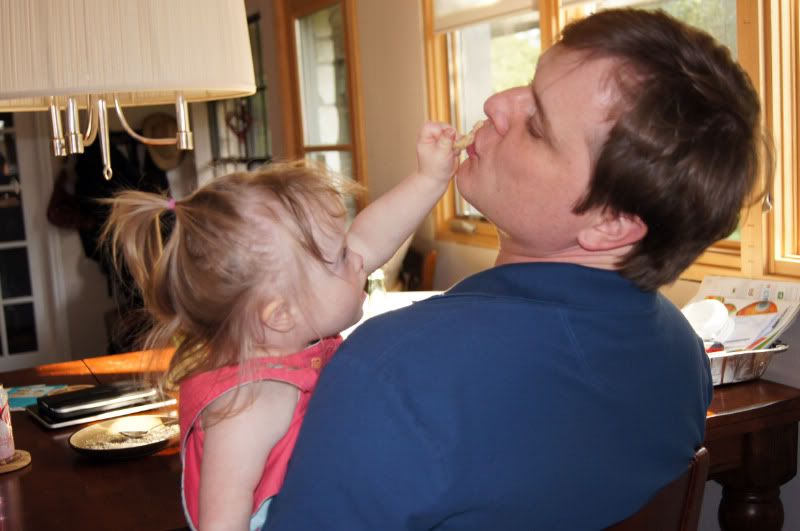 How to feed us when we are older and unable to care for ourselves.
Most importantly, how to love. How to be loved. How to have total acceptance of people for who they are. No matter how many chromosomes that person may possess.
Happy Father's Day, Andrew!