After so many days of not taking pictures of my beloved Ellie as I did not want to document her sweet face while covered in what mimicked a bad bad case of acne, I went a little camera happy.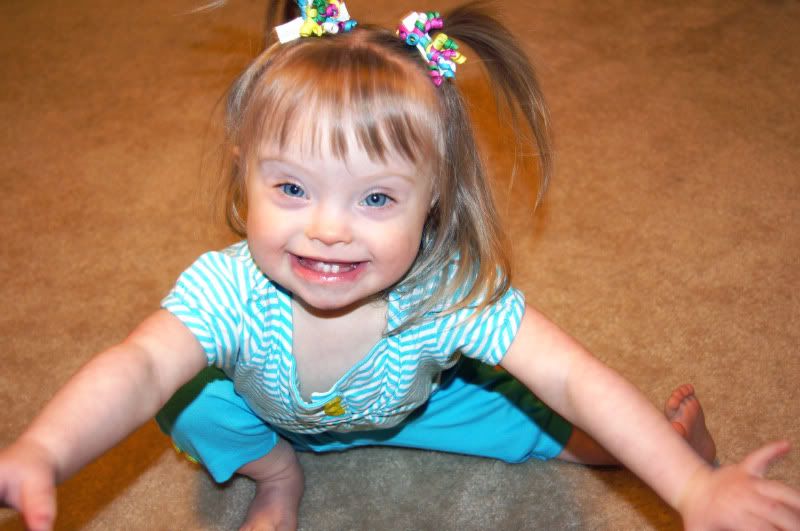 Grr! I am coming to get you!
Ah. Which tutu to wear? Decisions. Decisions.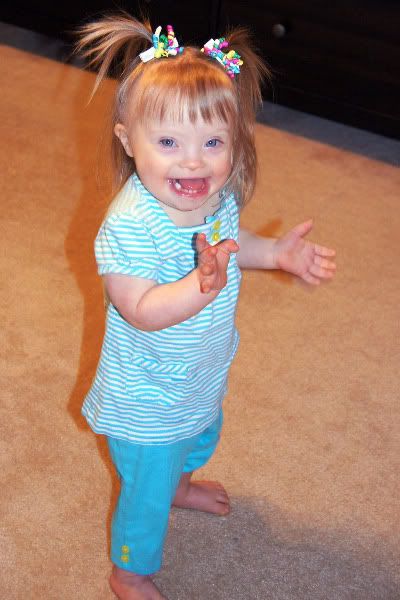 Hi Ya!
I must say, Ellie just ate it up and posed like the little fashionista Bear-Bear that she is. Okay, I sang happy songs to get her to grin. There. The secret is out.
Don't forget to head on over to Circle Of Moms to vote for the best blog.
http://www.circleofmoms.com/top25/inspiring-families
Look at this face. Pleas vote for me. Pretty please?
Happy Sitting Bear
We are trying to get blogs about children with special needs in the top 10 as we want to spread awareness. Please please please vote for Miss Ellie Bear! You can vote daily until April 14th. I know many of you love our other friends blogs so fear not!--you can vote for more than one so head on over, vote for The Chronicles of Ellie Bear, A Perfect Lily, Penny's Peeps, and Ski'ing Through Life. Just click on down the line. Many thanks!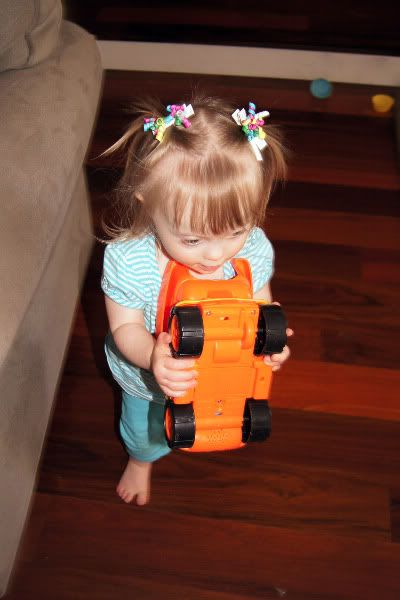 Well, let me just bring this over here. . .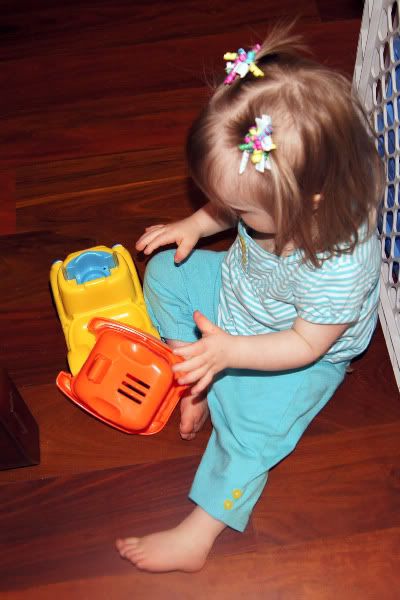 Oops!
There. It goes like this. I fixed it.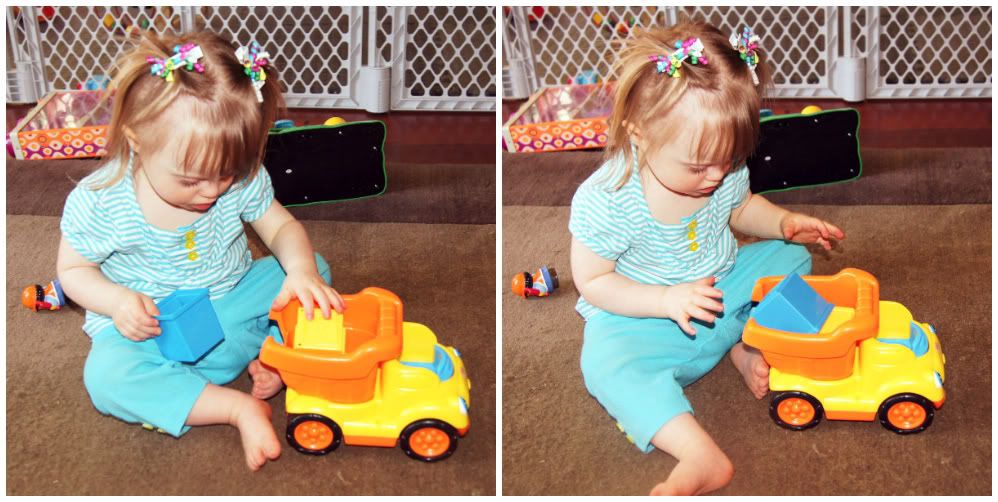 Do you see this? 1 block in the truck. 2 blocks in the truck. Yay!
Final Notes:
The iPad Give Away is still going strong for our dear sweet
Alexander
. For details visit: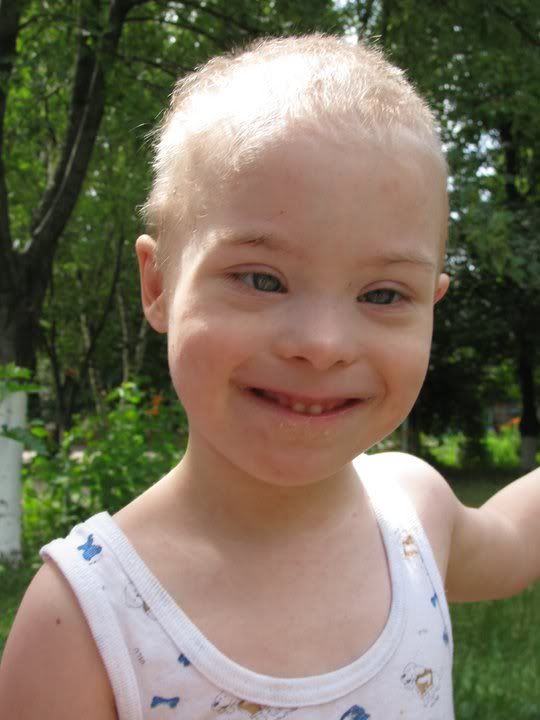 Alexander
http://taylorvillethree21.blogspot.com/2011/04/12-days-left-in-ipad2-giveaway.html
To help bring
Peter
home: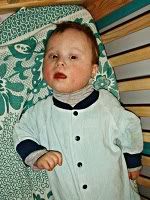 Peter
http://might2save.blogspot.com/
For more updates on
Carrington
--she is now over 13 pounds!!!
Carrington
http://carringtonscourage.blogspot.com/
For general information on why I am involved with Reece's Rainbow and bringing these precious children home. Go
here
.