Ellie and I would like to thank all of you who have voted for
The Chronicles of Ellie Bellie Bear
in the Circle of Moms Inspiring Families contest.
What? We won?
Yay! I am so happy!
I just received an email stating that we are one of the winners (#11, I believe) and I know that could not have happened without you!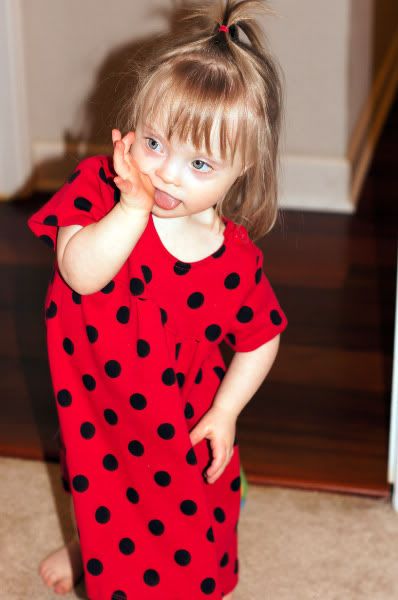 Let me just put on my party dress.
Also, congratulations to a few of my fellow friends who are also winners:
A Perfect Lily
,
Ski'ing Through Life
,
Penny's Peeps
,
Little Miss Stubborn
, and
a Double Dose of Special
. If I missed anyone. . .please put your blog's link in the comments. These are all wonderful and inspiring blogs written by fantastic mamas so please check them out when you get a chance.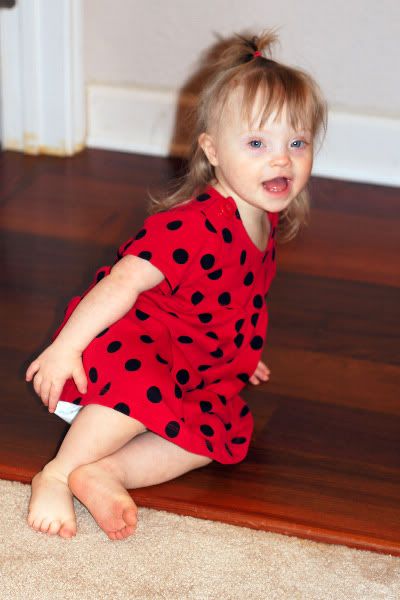 Thank you!!!!!!
Oooh, Ellie is flashing her diaper in that last picture. Note-to-self: teach Ellie lady-like behaviors soon.