Even though my Elles Belles will wear bows and pigtails, she will not 1. keep her shoes on or 2. wear a hat. Sure, I can get her to keep a hat on long enough to snap a photo and that is about it. . . well, actually, even then it is questionable. What I find most entertaining, however, is that she is the one who puts the hats on in the first place.
The photos (except the birthday one and see how thrilled she is) were all taken before little miss knew how to remove the offending hats.
We have several hats. Some were gifts. Some were cousin Haleigh's. Some are too small now (actually only one is). Many are still too big. All are hilarious!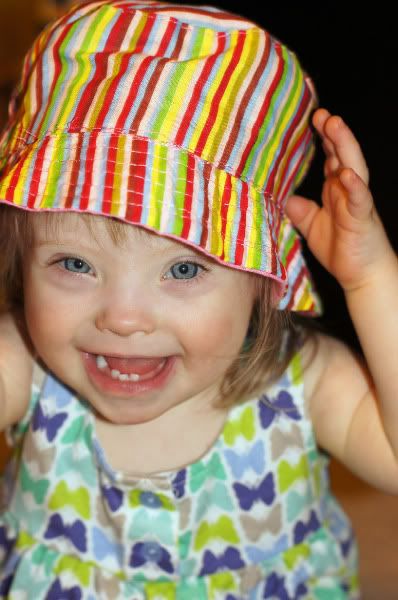 Introducing "The Bucket Hat"
I love this hat. It has so many colors. It totally doesn't go with my outfit so I must remove hat ASAP. Quickly, before mama snaps a picture.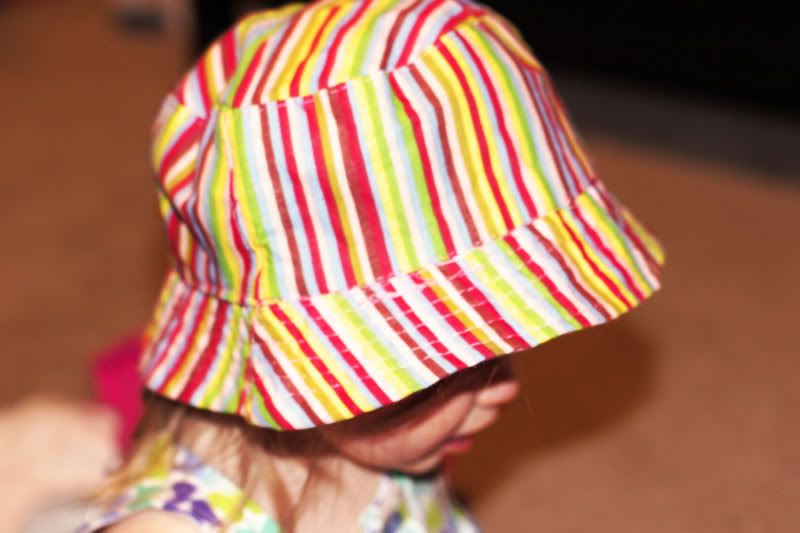 I am so styling. I am like Holly Hobby.
I am going for "The Thinker" pose. What do you think? Did I master it? I'll let you in on a secret: the pretty pink polka dot ribbon is on another hat. That's right, the Bear-Bear is playing with TWO hats!
I am guessing that Chick-A-Boom doesn't like this one so much. I couldn't even get more than one shot taken. Little stinker!
Mama seems to have this thought that I should cooperate for photos. Wherever did she get that idea? The Bear does what she wants!
The Floppy Hat
This hat was too big. Completely swimming on her but she loved it! Well, not exactly loving it as you can see those little arms reaching up there to yank the hat off.
Oh yes. THE HAT.
I Feel Pretty. Oh So Pretty!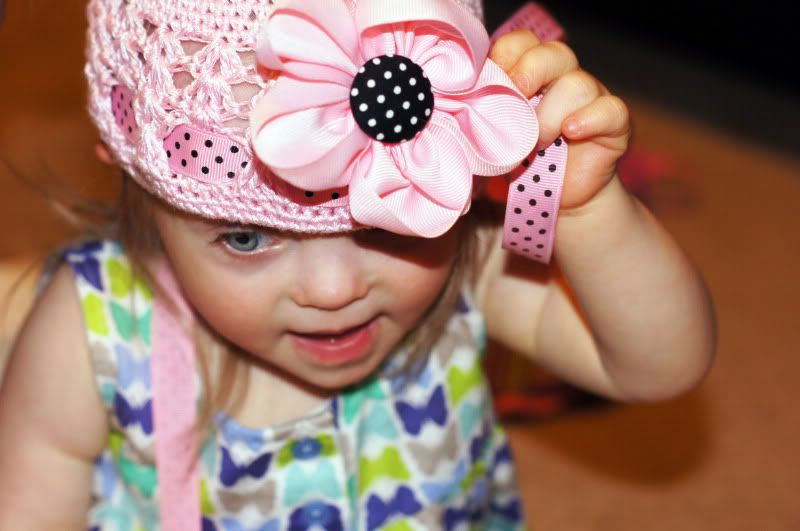 Never mind. This one is coming off too.
She loved it so much when she was just a few weeks old. Humph!