*This is the post I intended to write on Tuesday before our little
meningitis scare
. Ellie Bear has returned to her usually spunky self and has been fever-free for well over 36 hours. What a relief!*
Many times, I still look at Ellie and see her as:
Yet today, my eyes must deceive me! For surely my
baby
is not possibly old enough for *gasp* preschool?! To wear a backpack? To have a school lunch? To be anywhere without her mama bear?
Well somebody doesn't want to wear her backpack.
The backpack that she insisted on me purchasing.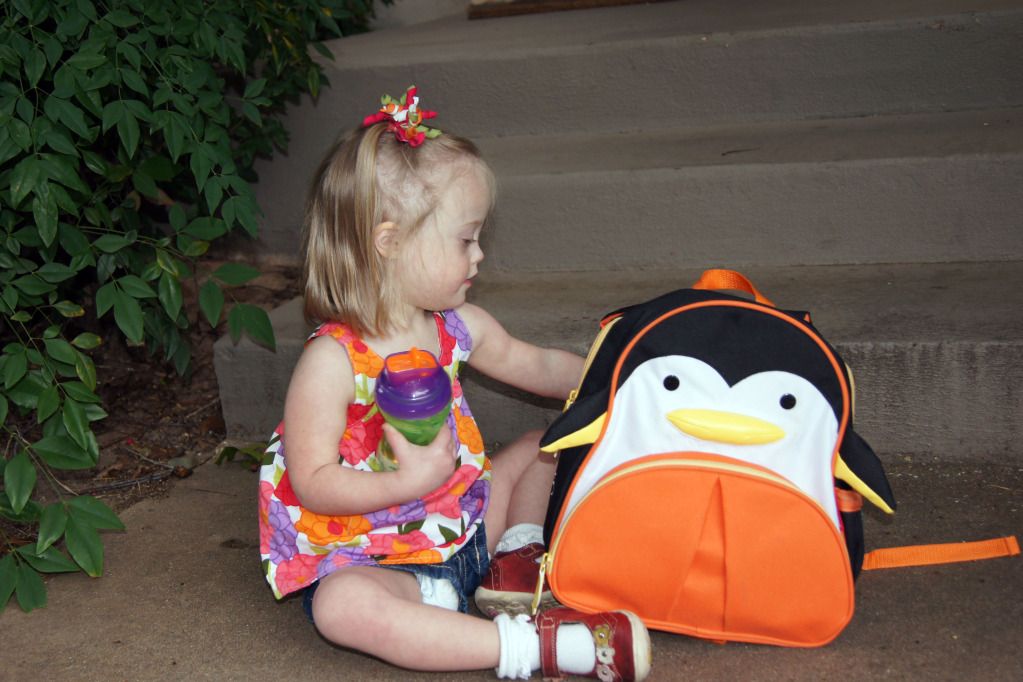 Let me just unpack this thing. What?! No chocolate???
My Ellie Bear is a big girl headed off an grand adventure full of paint, sensory tables, puzzles, friends, and teachers. Today is her first day of preschool. (Yes, I found a school that meets during the summer.) Bear is in the 18-35 month-old class and will attend until September when she turns 3 years-old and enters "big kid" school. Andrew and I hope that this twice-a-week, educational environment full of children her age will help prepare her for what is to come this Fall. We hope that she will learn to play with other children, continue to progress in communication, and will hopefully learn to follow directions from other care providers. Something tells me that Ellie is going to love preschool. I am so proud and yet a little teary-eyed.
I mean, come on, she still seems like this:
She is clearly thrilled to be embarking on this preschool adventure.
Do you think my daisy dukes break the dress code?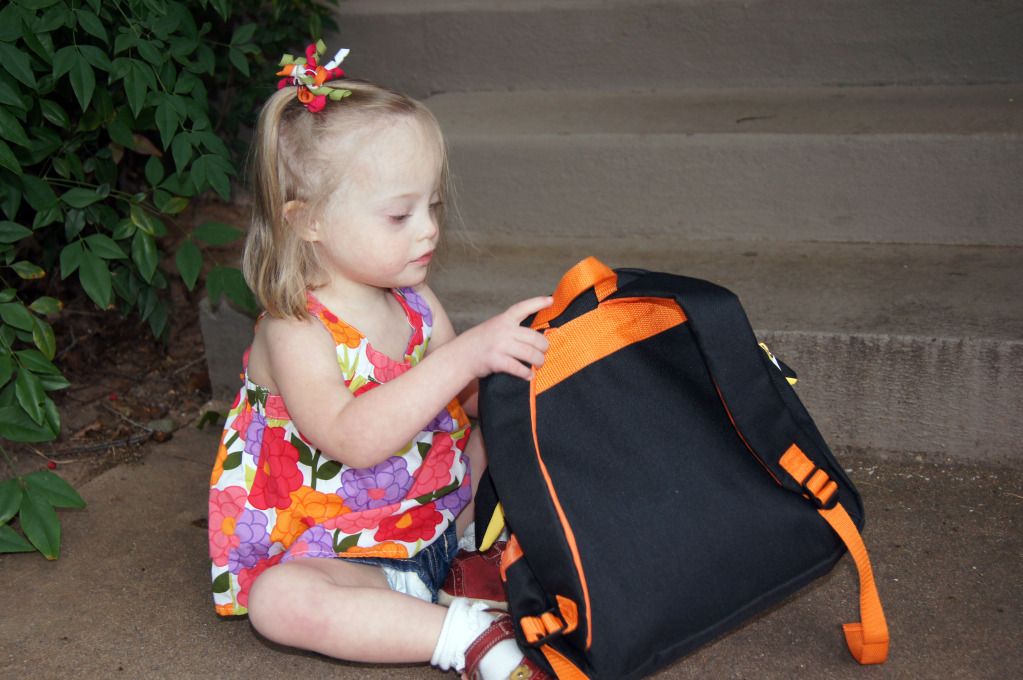 Let's just see what is in here. . . what? You can see my diaper?
Ellie did okay at drop off. She has been rather clingy over the past few days and I believe it is do to some of the invasive procedures she had on Tuesday. After a few kind, encouraging words, The Bear climbed into the arms of Miss Tiffany. I think she is going to do just fine. Now, let us hope that she doesn't get kicked out for all of her little antics!