The Bear has been craving some serious sensory stimuli lately and I had this idea. Actually, it wasn't
my
idea. It was a brilliant idea that I conveniently stole from Elissa. I bought a little kiddie pool and filled it with those plastic balls. My thought was that it would:
1. Help Ellie with sensory integration
2. Be a lot of fun
3. Occupy Ellie so that my house does not turn into a disaster zone, again.
It started off perfectly.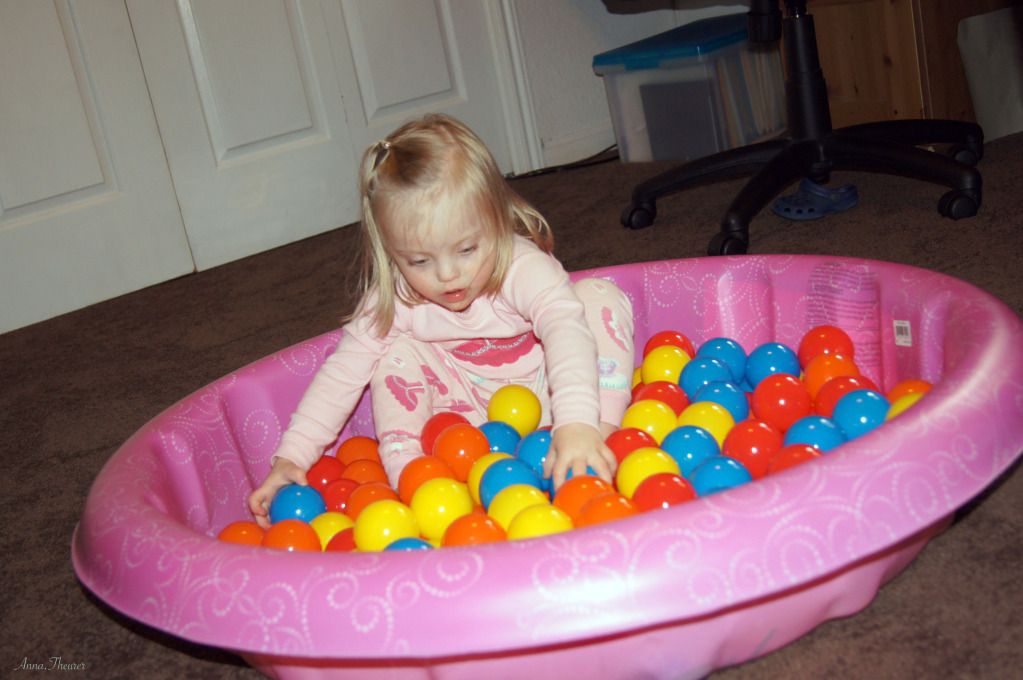 I actually have no idea what is going on in this next picture. Embarrassed to be caught on camera in this pink ugly thing? Suffication by plastic balls? Getting high off of the plastic toxins? Or, wait, an actual nap?!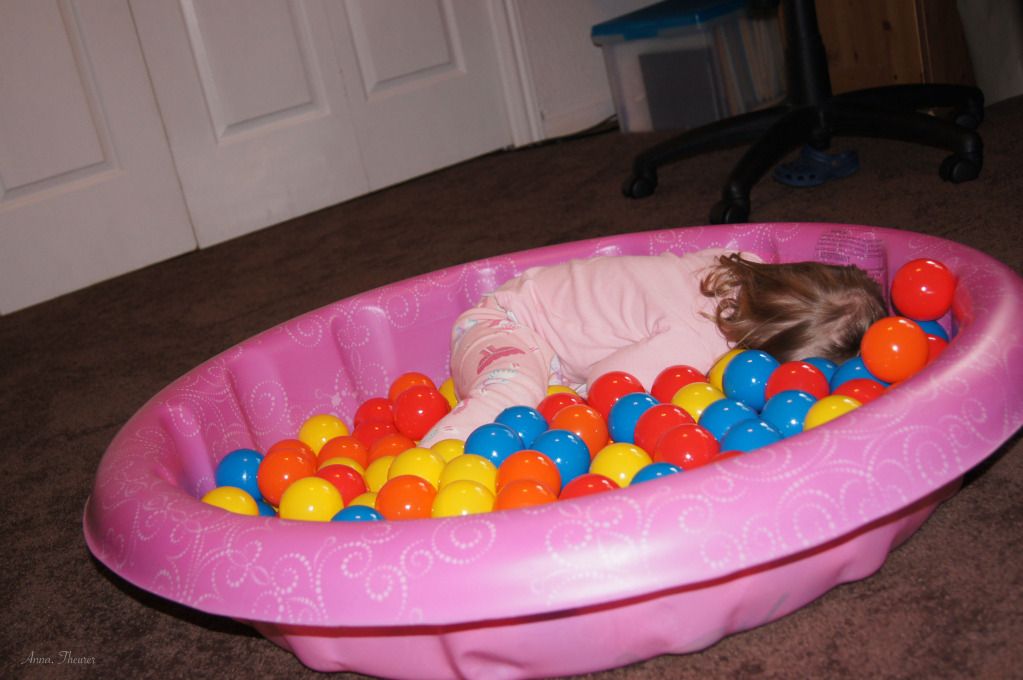 As with most ideas when toddlers are involved, this one didn't exactly go as planned. First off, I am now the proud owner of this ugly, pink monstrosity. Seriously, Bear, we
had
to get the pink princess pool?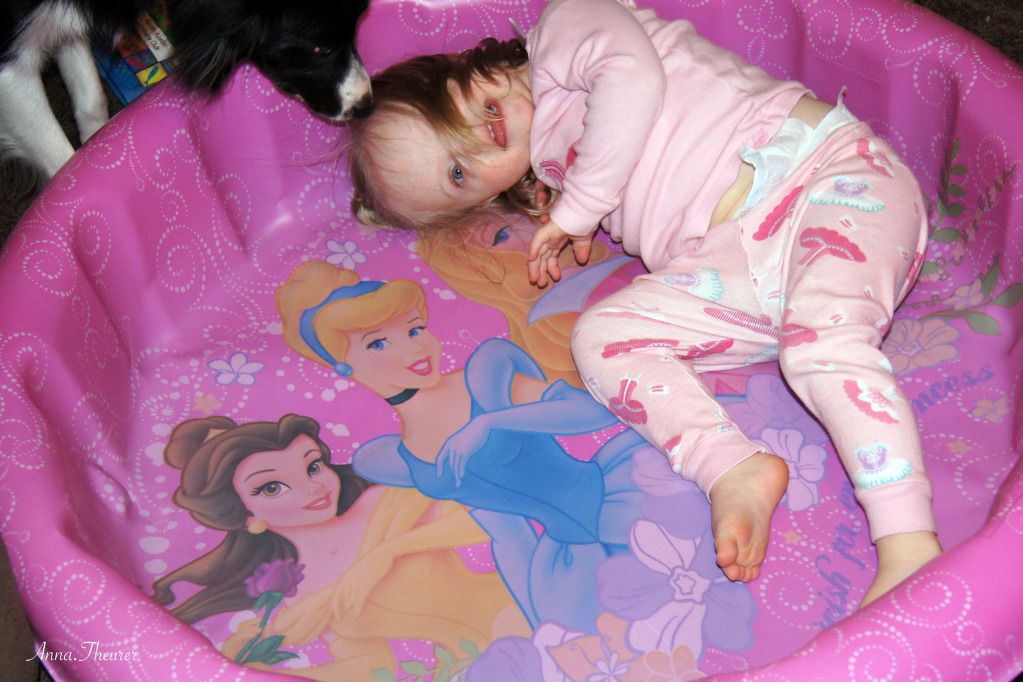 I am also the owner of 150 plastic balls. WHAT was I thinking?!?!?! One-hundred and fifty. Balls. In my house. There are balls bouncing and rolling across the floor and under furniture. My cats are having a field day. Remind me again why I thought this was a good idea?
Eh, at least she is playing rather than running around like a wild banshee. I suppose it could have been worse. I could have bought the 400 ball package.