Lesson of the week: It is important to have the number for poison control handy at all times. Believe me, I learned this the hard way. I thought that I was covered by having the number on a magnet on the fridge in my house. However, when during music class Ellie shoved a Glade Plug-In air freshener into her mouth and had breath smelling like manufactured vanilla, I learned that I didn't have the number in my cell phone and the music center didn't have the number on hand. Fortunately, I finally got 3G access on my phone and was able to look the number up. The Bear is okay and Glad Plug-Ins are only a problem if the gel or oil is aspirated into the lungs. Yet, it was a scary moment and I am kicking myself for 1. Ellie getting into the chemical and 2. for not having the poison control number readily available.
The moral of the story is have the poison control number handy--in you cell phones, at your home, at baby-sitter's home, daycare, etc. By the way, here is the number
1-800-222-1222
. So stop reading right now and store this number in your phones!
Many poisonings occur outside of the home.
Think of Grandma's purse. She takes blood pressure meds. She has trouble opening bottles so she does not have the child-proof lids on her medication bottles. Babycakes love looking through purses.
Grandma has child-proof caps? Big whoop. Did you know that toddlers can easily get past those pesky cap that we as adults may have trouble with? By law, when testing the childproof caps, only a certain percentage of child must be unable to open the bottle for it to be labeled "childproof". That means there are still a number/percentage of kids who can open the bottle. Nothing is 100% child proof.
You call medicine / vitamins candy. Your Bambino thinks the sugary-flavored medicine and/or vitamins would be fun to drink. After all, mama and daddy call it "candy".
Household cleaners are stored in old soda bottles or milk jobs. Little Bits sees mama and papa drink soda. Therefore, he wants to drink soda. He gets ahold of the cleaner and drinks from the bottle.
These are all common scenarios.
Then there are plants, mushrooms, berries, carbon monoxide, school supplies, snakes and other insects, and food. The list goes on and on.
Keep everything in the original containers. Get those carbon monoxide and smoke detectors and keep fresh batteries in them. Get those child-proof locks and store chemicals, cleaners, and medications high on the shelf. Wash hands and surfaces thoroughly after touching raw meat and eggs. Get that 1-800-222-1222 number stored in your phone and around the house, daycare, etc.
For more information, please visit
http://poisonhelp.hrsa.gov/
Here are a few Ellie pics: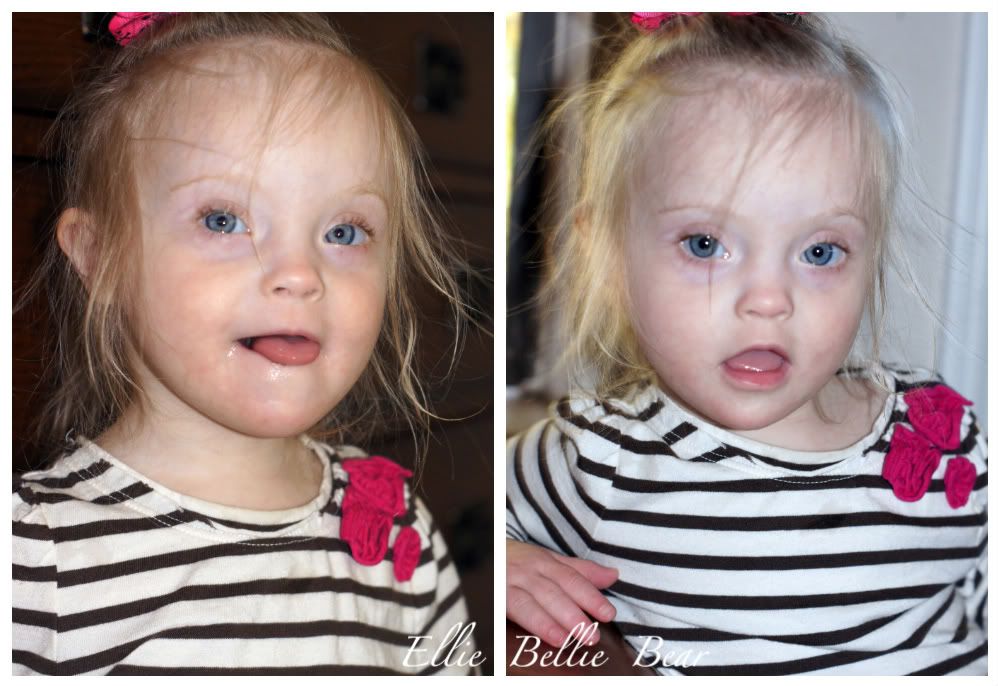 Somebody is certainly full of sass. I honestly do not know where she gets these facial expressions.
Shoe thief!