Everything is going along fine and just when I think that I have accepted Ellie's diagnosis of Down syndrome and all of the associated aspects, BAM! I get slapped in the face with something and I feel down. I am reminded of how far I have come and just how far I still need to go. I need to adjust how I feel and how I look at things. I recognize that, but it is easier said than done.
This latest trigger, it all came down to Christmas shopping. Yes, Christmas shopping.
Christmas seems to come earlier and earlier each year and now that I have a child, family members ask what Ellie would like for Christmas. My answer was "I don't know". Surprisingly, my answer made me feel rather sad and confused.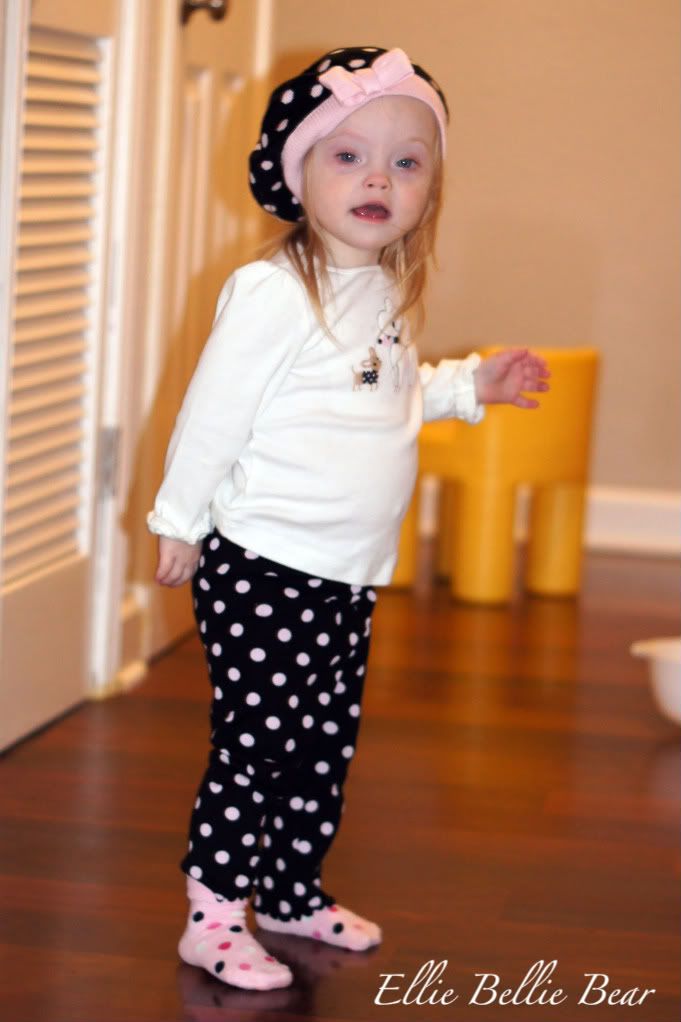 Many factors have contributed this. I am starting to notice that Ellie is falling further behind her peers. Her cognitive level is between that of a 12 to 18 month-old according to our latest ECI evaluation from September. Ellie's friends are at a 2 year-old level. Where her playgroup buddies are slowly becoming interested in princesses and pretend play, Ellie does not even know about the world of Disney Princesses (yes! Thanks goodness!). While they pretend cook with the pretend food in their pretend kitchens, Ellie mouths the fake food. She is just now starting to pretend with the telephone and sweep with a broom. Do not even ask about Toy Story. Ellie has no concept as to what Toy Story is. (Yet she is all about Signing Time!)
Then there is the whole
talking situation
, or lack there of. Ellie has trouble communicating what she wants for lunch let alone what she wants for Christmas. Again, this makes me scared and sad about the whole communication issue.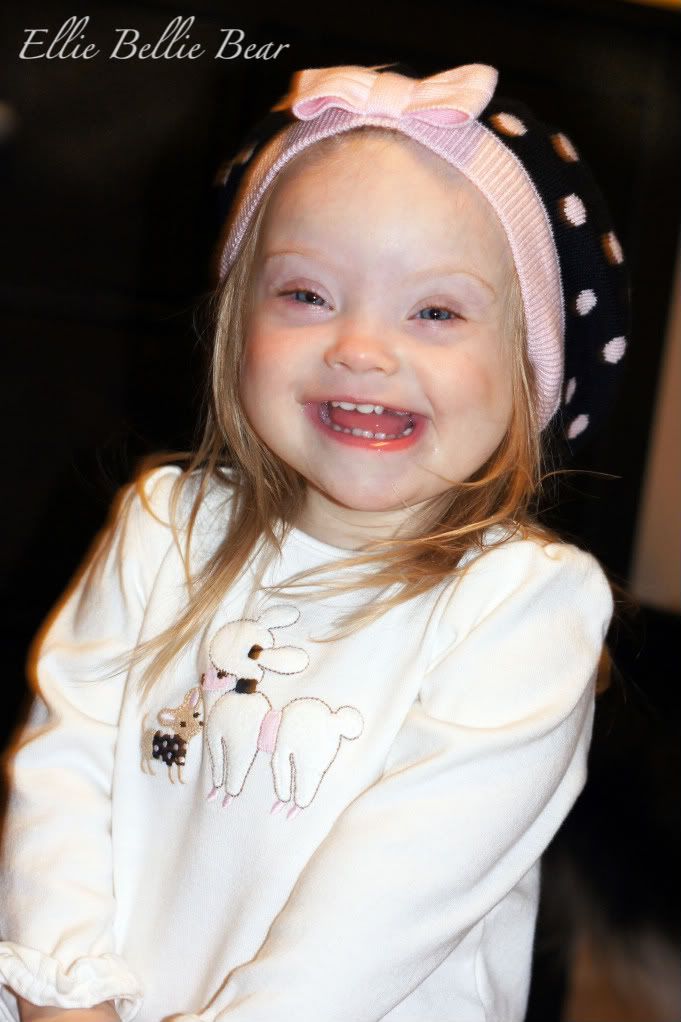 Because I was unsure of what Ellie would like for Christmas, I made a trip to the Target toy section with Ellie in tow. It was real scientific. Walk up and down the aisles. See what captures Ellie's eye. Hand her the toy and see how long it holds her attention. The toys that hold Ellie's attention the longest end up on the wish list.
We walked past the dress up, the play-doh, the baby dolls and ended up in the noisy V-Tech and LeapFrog section. I have learned something--do NOT look at that age specifications on the box. Seriously. Do. Not. Look. I did and I let it get to me. The toy that said 6+ months held Ellie's interest the longest. She was most enthralled with toys for babies and not toddlers. I left Target feeling a little deflated. The thing is what is the harm? Really? Is it a big deal that she likes toys designed for younger children? No! The two main questions one should ask when picked out a toy is:
1. Will they choke on any of the parts?
2. Will they learn from it?
All of the toys that Ellie was drawn to were safe and educational. That age suggestion is just that,
a
suggestion
. It isn't a rule. It is just a number. If Ellie enjoys it and will learn from it-Great! It is me who needs to change. It is me who needs to be more accepting. I am working on it. I promise.
Clearly my daughter has no gross motor difficulties. She can climb like a monkey and give Mama Bear a heart attack on a daily basis.
Plus, when I compare Ellie to Ellie, I see just how far she has come in the past few months. . . all of the new things she is doing and the new concepts she understands. I should be and am proud.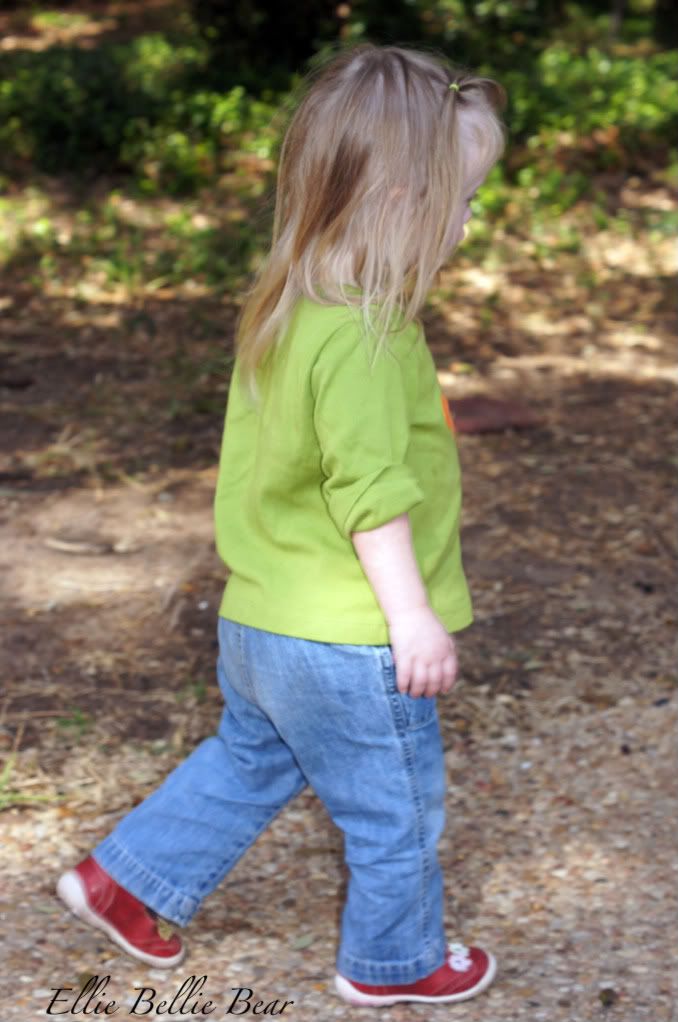 I really want Bear's red Mary Janes. I wonder if they come in adult sizes?