Your child may have intractable seizures, tumors in any major organ, a 60% chance of Autism, and a host of potential developmental issues. Those are not the words a parent ever wants to hear when they go to the doctor with their infant.
It is estimated that one child in 6,000 live births will have
Tuberous Sclerosis
. Ellie's best friend Jack is that one.
I was very pregnant with Ellie when I happened to be assigned to Sheryl's table at my mother's club meeting. Jack was just diagnosed with infantile spasms. The next time I saw her, Jack given the genetic diagnosis of Tuberous Sclerosis Complex [TSC]. Sheryl was left saying "a tuber what?" Later on, Jack went on an extreme diet, the
ketogenic diet
. Ketone testing strips were bought on a regular basis and every ounce of food had to measured. One raisin could induce seizures causing damage to his developing brain.
Anyone looking at Jack would believe he is a typically developing little boy. Jack is a precocious 3 year-old toddler who loves to snuggle and enjoys playing with trains. Woody and Buzz Lightyear are his favorite Toy Story characters. He enjoys snacking on walnuts from the little plastic blue bowl at my house. He loves pushing Ellie around in her red car. Jack has the sweetest smile that just melts my heart. Jack also has tumors in his heart. He has also had a portion of his brain removed to control his seizures. The large scar along his head, his war wound, has been disguised by his hair, but the trauma is still there.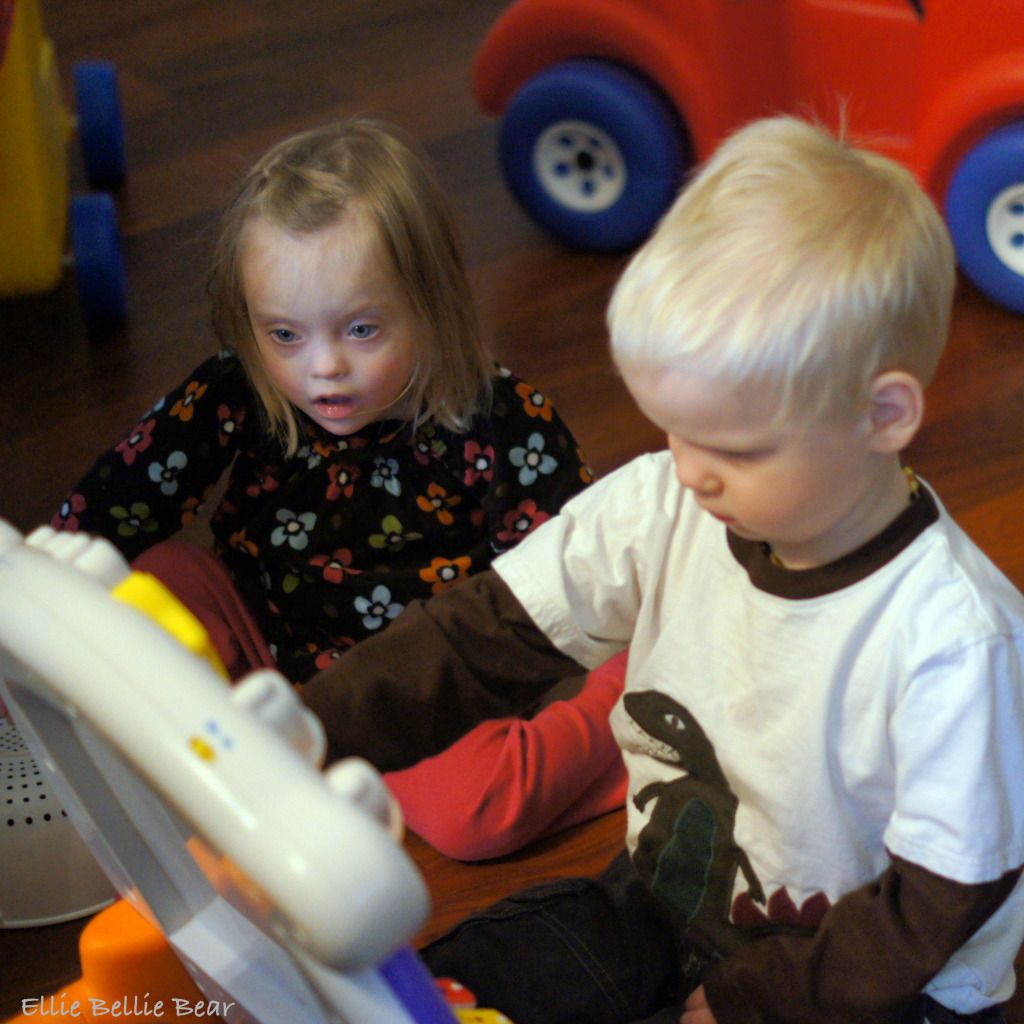 Ellie and I have been so blessed to have Sheryl and Jack in our lives. Sheryl has become one my dearest friends and Jack is Ellie's unfailingly her best friend. While my daughter plays among other children, she follows Jack around like a little puppy. She mimics whatever he is doing. Jack is my little buddy. He shouts "Anna!" from across the playground and wants to sit on my lap. He gives the sweetest kisses and best hugs. To know everything that my little man has gone through and to see what a strong, kind, boy that he is given all of his hardships is amazing. He is strong. He is a fighter. His mother, the same.
Not many people know about Tuberous Sclerosis. There is a shortage of funding for research and therefore treatment options. The month of May is Tuberous Sclerosis Awareness Month. It is a month dedicated to bringing about awareness. While TSC may be "celebrated" for one month, it is everyday life for my friend Sheryl and her son Jack.
Team Jack-A-Roo will be walking in Dallas the morning of May 19, 2012 to raise both awareness about Tuberous Sclerosis and to raise money for the
TS Alliance
. Small donations add up and even just spreading awareness on FB, Twitter, or blogs make a huge difference. If you would like to donate, please visit
HERE
If you would like to learn more about Jack and his journey, visit Sheryl's blog
Thumb In Mouth
.