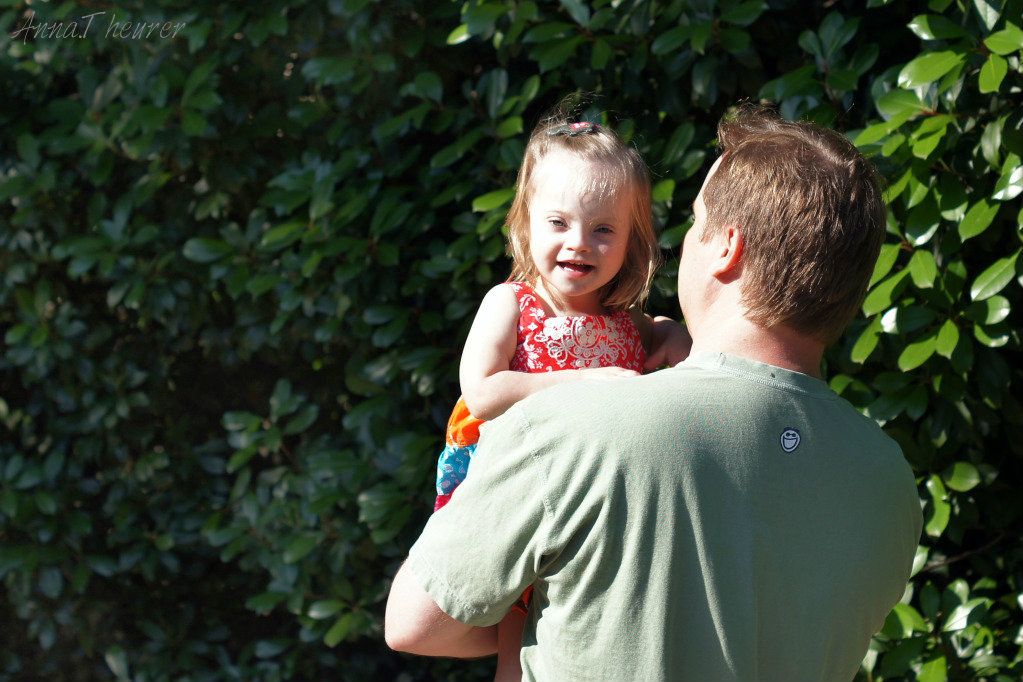 This past Friday, Ellie and I spent the afternoon with Andrew and 33 engineers all gathered around grills. (I know, I am a bit behind on the blogging, but I have been distracted by a
climbing monkey flinging vaseline
). Every year, except for last year due to a burn ban, Andrew's department BBQs and smokes enough meat to feed all of the military personal at Ft. Hood. No lie. There were pounds upon pounds of meat. Yummy, beautifully marbled slabs of meat. Scrumptious, perfectly seasoned meat.
We didn't get to eat any.
Okay, that is a lie. We shared a hamburger. I literally would eat a bit and then shoved the burger into Andrew's face so that he could get a bite while holding an overly tired, cranky Ellie Bear on the warpath.
It was a good burger. Plus, there were cookies. Tasty cookies. Ellie smeared one all over her mouth and over her face and in the dirt.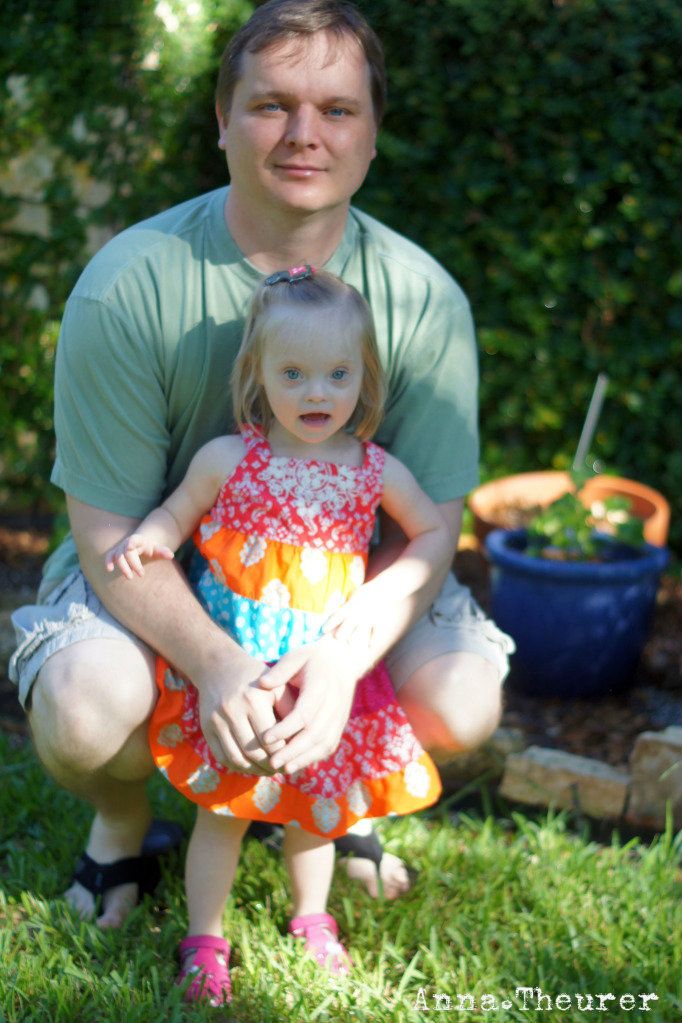 Obviously there was a pre-picnic photo shoot.
When we brought Ellie to the company picnic 2 years ago, she was a cute, CHUNKY thing who wasn't yet crawling or sitting, let alone walking. Every passerby proclaimed "she must be Andrew's kid" because seriously, those acorn-storing cheeks of hers were clearly from the Theurer side.
Picnic 2 years ago
Hmmm, maybe Ellie's coke consumption is what makes her so hyper?
This year was a bit more adventurous and tiresome and hectic given Ellie's crazy mobility skills. Immediately upon setting Ellie on the ground, she races for and grabs the lighter fluid. After prying her fingers loose and giving her a stern warning, she grabs the electric cord to the stereo. Really? I mean, really? Lighter fluid and plugs! Toddlers seem to have a built in sensor for finding the most dangerous items at any location.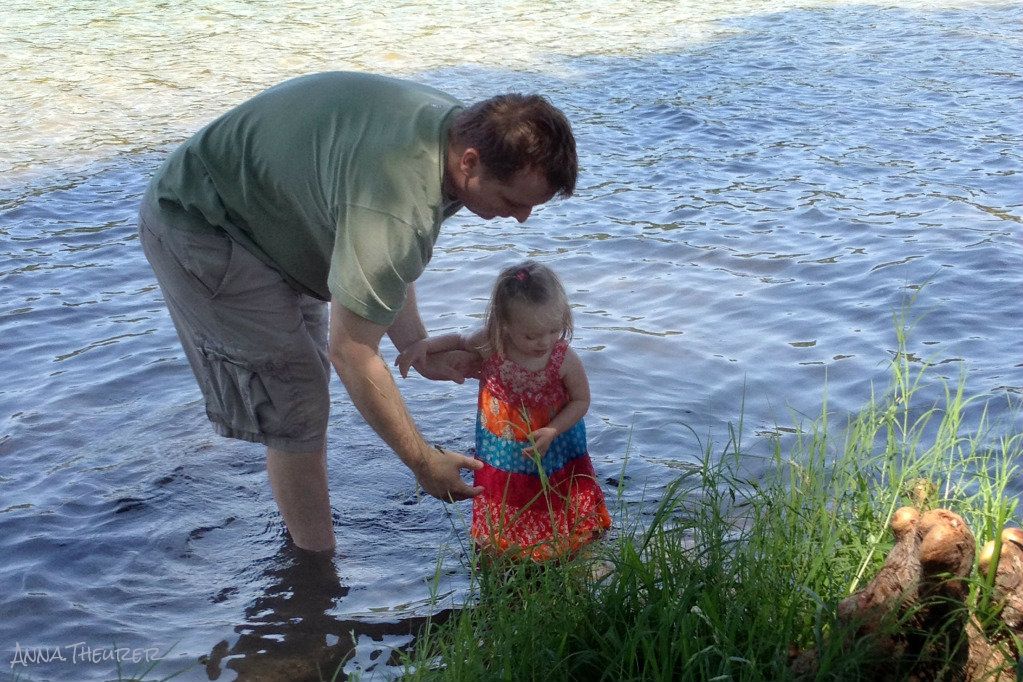 After equipping Ellie will a shovel and a bucket, we toted her over to the vacant sand volleyball pit. . . where Turkey Bear promptly began digging up an ant pile. Texas ants are nothing like those puny little black things everyone else calls ants. They are serious ants with a serious bite. Ellie is now sporting two bites near her bum. Ouch!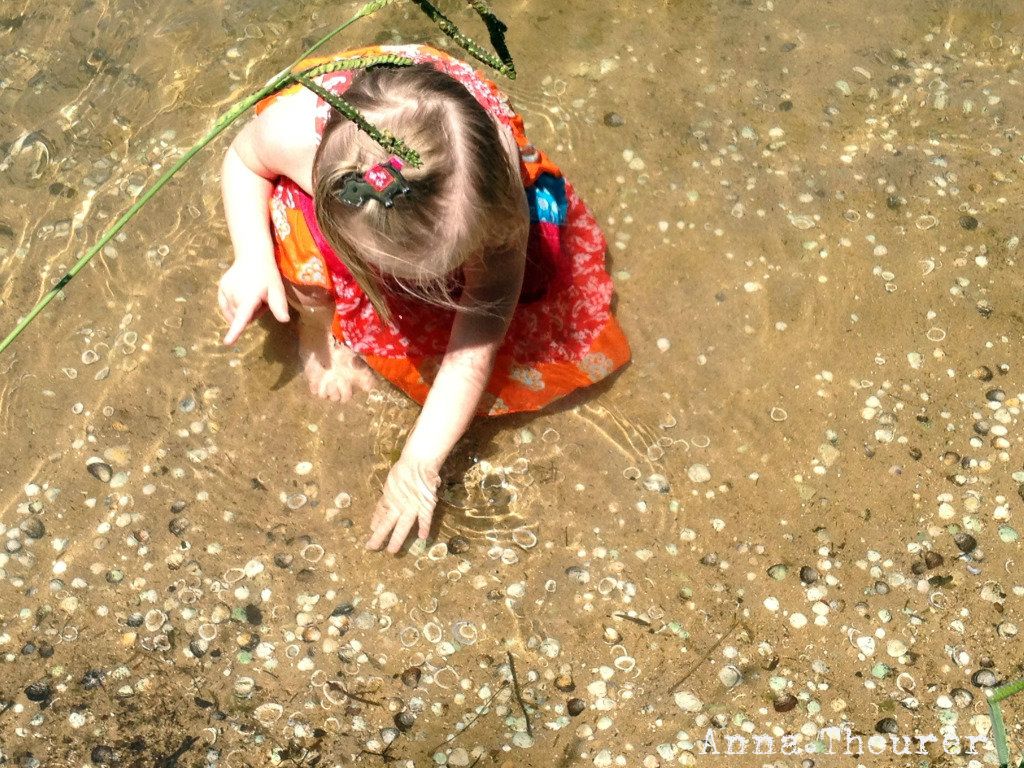 Did I mention that we were near Lake Austin? That means there was water. Where there is a dangerous lake, there is a precocious toddler adamant about dipping her
body
toes in. Fortunately, wading in the lake provided some priceless father-daughter bonding.
The company picnic was like setting a kid loose in a
fireworks
candy store and yet, it was a good family experience. With my cell phone camera glued to my hand, I was able to document the unbreakable bond between Ellie and Andrew. It was evident throughout the afternoon that Ellie clearly prefers her Daddy to Mama. . . and I am okay with that.