I crashed my mom's baby shower. No, really, I did. On June 13, 1980, my mother and father were enjoying a lovely baby shower thrown by her family. Cathy went into labor at the baby shower and had to leave. I entered the world screaming at full lung capacity and kicking so much the nurses couldn't get an accurate weight just after 1:00am on June 14th. I never could resist a good party and I am known for being early to every event so why not be early to my own birth? That was the beginning. . .when my mother's life turned into caring for a colicky, hyper-active daughter.
Awa, a name I gave my mother, has been my rock. Throughout all of life's trial and tribulations, I have turned to my mother for support, for advice, and for a shoulder to cry on. Just talking to her would calm me down. When life gets exciting, my mother is the first person I call. When Andrew has trouble reasoning with me, he suggests that I talk to my mom (smart man!). She is my best girl friend.
My parents have taught me so many important life lessons as well as good morals and values. They are the same morals and values that I looked for in my soul mate. These are the same morals and values that I hope to instill in my little Ellie.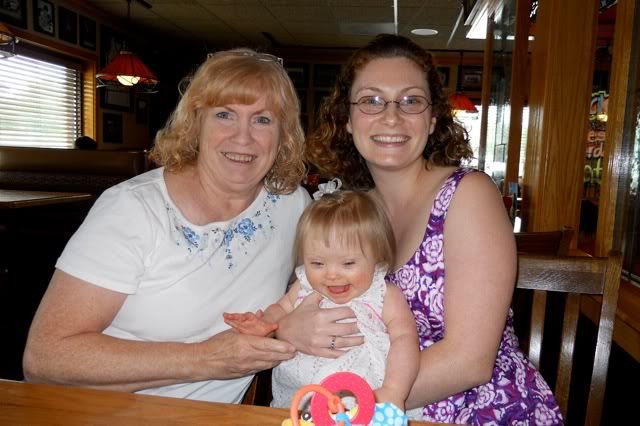 Awa is a good mother, the kind of mother that I hope to be for Ellie. She is also an excellent grandmother who showers Ellie with unrelenting love and sees all of her potential.
Often times I hear women say "I am nothing like my mother" or "I will never parent like my mother". I, however, want more than anything to be like my mom.
Happy Mother's Day, Awa and Happy Mother's Day to all of you!