I have deduced that purple is Ellie's favorite color. When given two choices of clothing, she always chooses purple. Needless to say when my mother gifted The Bear with this delectably fabulous dress, we (as in me, although I am sure Ellie was rather pleased) were
very
happy. Ever the fashionista, I whipped out Ellie's old purple leggings with the little ruffles that now fit a bit more like capris status post another large growth spurt (1/2 inch in one month!). Have I mentioned lately that my little chicken is a giant on the Ds growth chart? Think 90th %tile. My little towering Bear is what I like to call a "Purplicious Diva".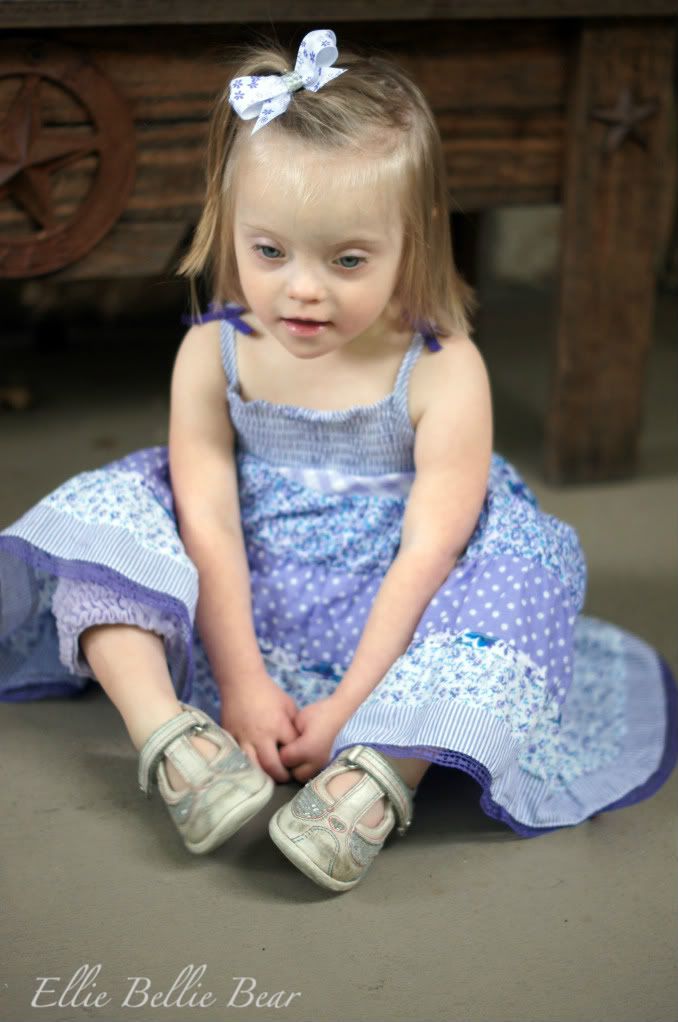 I know that she looks all sweet and innocent, but do not be fooled!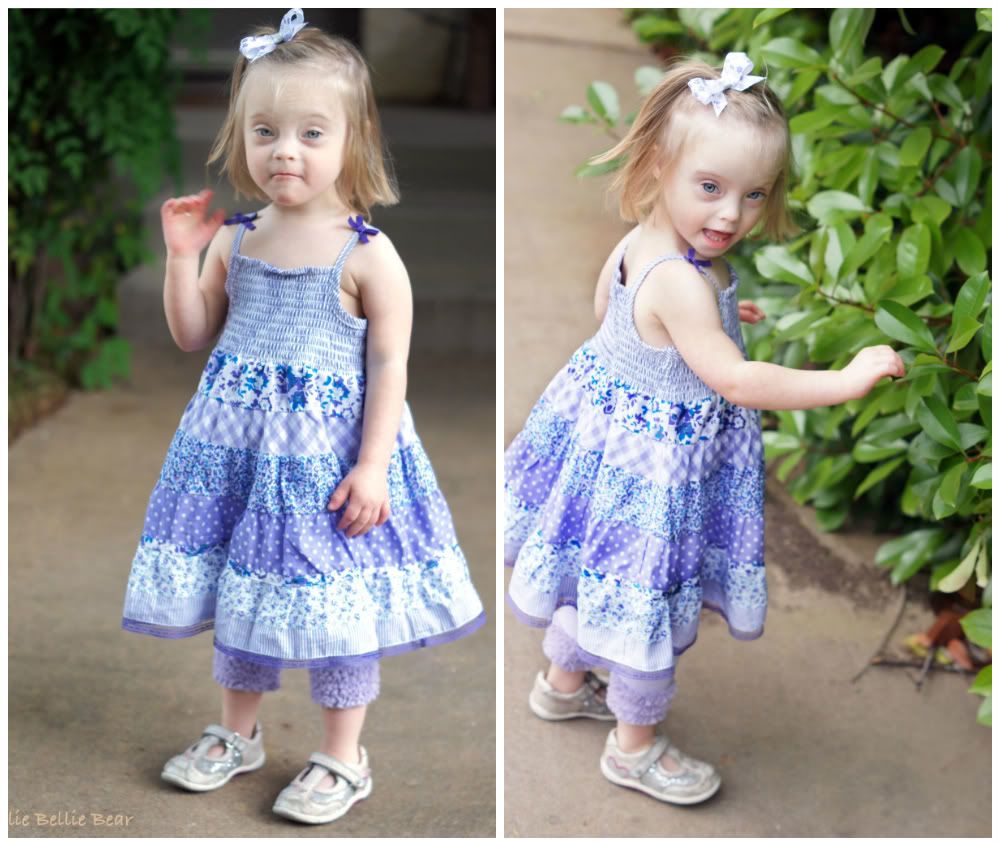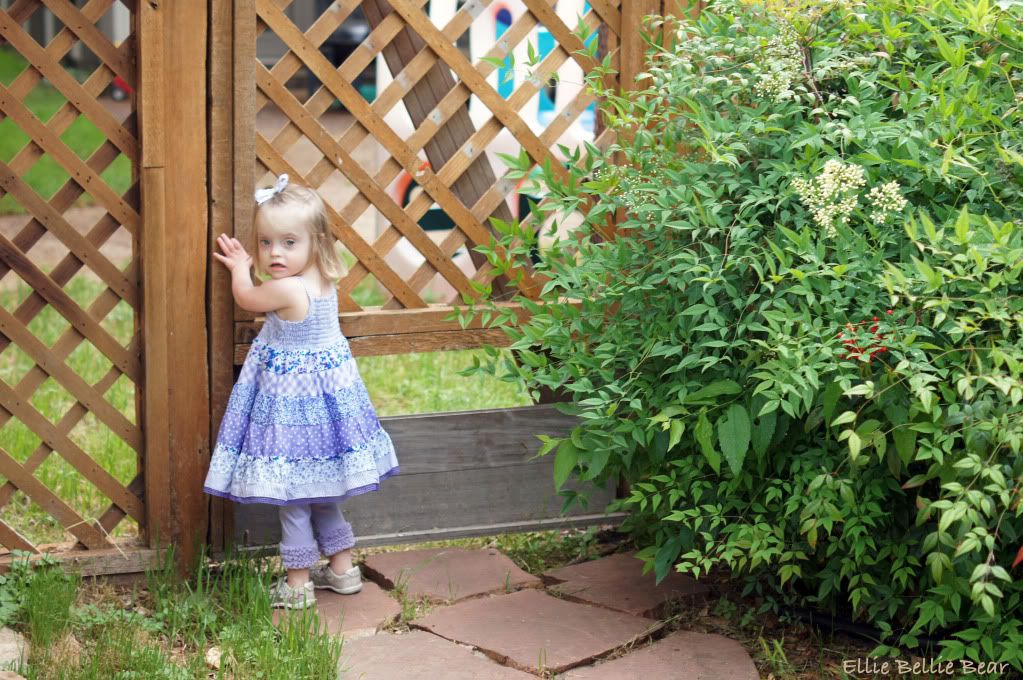 Isn't our garage door beautiful? It is one of the only things that was not a husband DIY project. Oh the garage was a DIY, but not the door. We actually paid *gasp* someone to install it.