I must admit that I have nothing of substance to write about. Okay, that is actually a lie. I have several posts floating around in this cavernous head of mine, but I am trying to psych myself up for a solo travel trip with Ellie to St. Louis this week. Please please pretty please reassure me that I can travel by myself with Little Miss Runner/Complainer/Uncooperative on a non-direct flight to STL!
Since I will be absent from Bloggerland for about 1.5 weeks, I will leave you with some photos of The Bear.
When I get back, I will tell you how we encouraged Ellie to point along with some iPad/iPhone apps that really help develop that awesome fine motor skill as well as Part 2 to Random Things.
Happy April everyone! Tell me what you are doing to celebrate spring!
I feel like Little Miss is posing for her high school senior portrait here.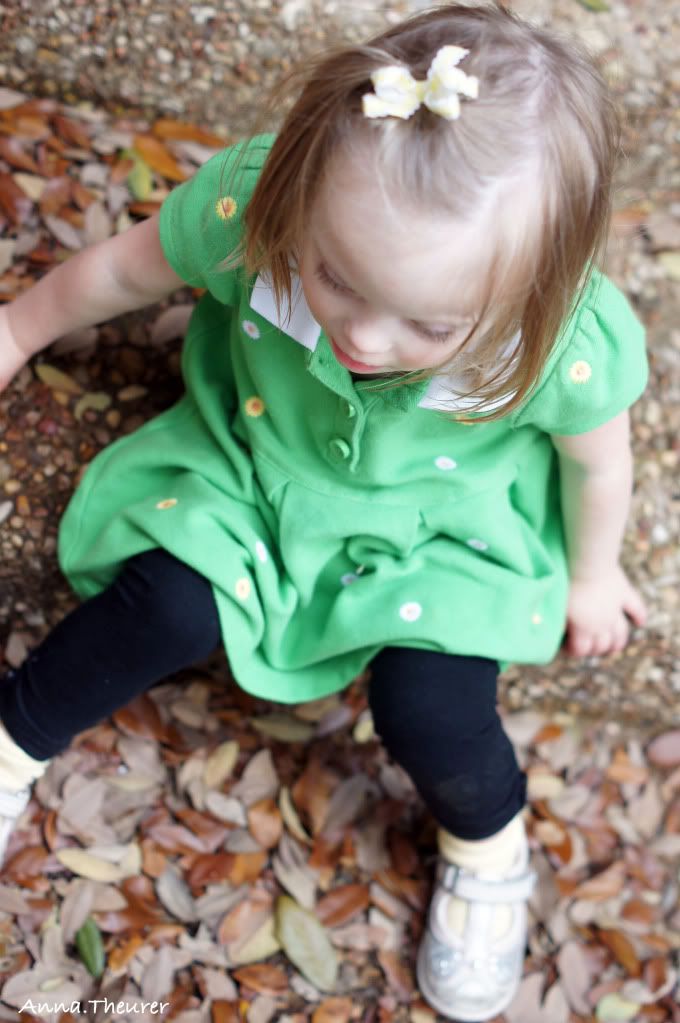 That would be pollen and dirt. Allergies anyone?