Moving on to the Ellie Bellie Bear! Chunky Chicken has recently been trying to talk. This is huge! Up until now, her primary mode of communication has been American Sign Language or ASL. This has given her a means to express her wants and feelings. Providing a child with a way to communicate decreases tantrums and decrease frustration for both the child and the parents. Still, even with her emerging speech, Ellie signs and does pair the signs with sounds.
We starting teaching Ellie sign language when she was just 9 months old. Now, Andrew and I did not know any signs. All 3 of us were learning. Rachel Coleman's Baby Signing Time was recommended. Catchy songs featuring babies and toddlers signing capture Ellie's attention. While she had great difficulty signing due to her fine motor delay, at just 9 months old, she was able to understand sign language. As she got a bit older, we started to introduce more than basic signs through
Signing Time!
Another Rachel Coleman Series. This series was featured on PBS and we recorded all 26 episodes. To this day, Ellie still requests to watch them.
Surprisingly, Signing Time is how my daughter first learned to Sight Read. Rachel posts the word on the screen before introducing the sign. I believe this is what helped my daughter learn to read. If I write "school" or "cat" or any other word down, she will sign it or try to say it. She can also read the names of the episodes when we scroll through them on our computer screen.
Ellie at Signing Time Live!
This weekend, we had the privilege to take Ellie to see Signing Time Live! with Rachel Coleman. To say that Ellie was mesmerized is an understatement. All morning we told Ellie that she was going to see Signing Time in person at a auditorium. I don't Ellie really got it because she kept bring me the TV remote and asking for Baby Signing Time.
Signing Time Live! Austin, TX
As we watched Rachel, it became apparent just how many signs Ellie knew and that she truly had the songs memorized for she signed each song. I also enjoyed the performance and was shocked that I too had the songs memorized!
This video is rather embarrassing as you will all get the privilege of hearing my "excellent" singing.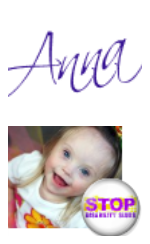 For those who are interested, I will be holding another fitness challenge in September. Pick your program. These lovely ladies used the 21 Day Fix with Shakeology. Email me with questions: annatheurerfitness (at) gmail (dot) com