"Anna, we thought that we had gotten all her labs back last week, but this one
just
came in. It is her lead level and it is high."
My Ellie is suffering from
lead toxicity
.
This lead is poisoning my baby.
This lead is what has been making her so tired.
This lead is what zapped her energy and made her very agitated.
My mama gut did not fail me. Her pediatrician did. I brushed off. Ignored. Nearly 3 weeks ago I brought Ellie into her PCP's office for cellulitis. I mentioned that she was extremely tired and had no energy over the past 2 weeks. A child with ADHD and the hyperactivity was entirely gone. The doc brushed it off as a growth spurt. I
knew
it wasn't "just a growth spurt". I assumed thyroid (thyroid disorders are common in people with Down syndrome) or virus as did the Developmental Pediatrician that I contacted after the brush-off from the PCP. Dr. F also threw in a lead level just for fun. I am glad that she did.
Is our water contaminated?
What are the sign's of lead toxicity and is it serious
?
Signs:
Fatigue
Irritability
Poor growth or weight loss
Learning disability
Vomiting
Constipation
For those of you who have children with Ds, you can see why it is easy to miss lead poisoning as poor growth, developmental delays, and constipation can all be attributed to that extra chromosome. Yes, lead toxicity is serious. High lead levels can lead to learning difficulties and mental problems. Seriously high levels can lead to seizures, coma, and death.
Testing 101
:
All children are screened for lead, but not all children have blood levels drawn at their well child check. What that means is parents are asked "does your child live in a house that was built before 1978?" That is the screening. If the answer is yes or don't know, blood is drawn to measure the amount of lead present. If the answer is no, typically nothing is done. Our answer has always been
no
.
Many older homes contain lead paint and lead in the water pipe soldering. Flaking paint and home renovations that release lead into house dust can lead to lead toxicity. Children under the age of 6 years are especially vulnerable to high blood lead levels.
Certain hobbies such as welding and stain glass making as well as certain jobs such as auto repair put people at higher risk because they are working with lead. Even many home remedies, certain make-ups containing kohl and Surma, and various types of pottery contain lead.
The thing is, none of the above applies to Ellie.
No lead in the donuts!
The question is
where did she get it
?
After receiving that horrifying phone call, Andrew and I have been staring bug-eyed at all of her toys. Every toy she touches could be poison. We are paranoid. Every eating utensil, sippy cup, and plate. Even her books and puzzles.
In the last few years there have been recalled toys due to the presence of lead paint. Most of these toys are imported from China (isn't nearly everything?). A list of recalls can be found at:
https://www.cpsc.gov/en/
The items are listed from new to old. Go back. Way back. Is your child playing with your old toys? Or toys from a consignment shop? Chalk. I have read that unless it is the Crayola brand,
chalk could be contaminated
by this poisonous metal. Maybe even the same with crayons as I saw a
Toys R Us recall
from 2007 related to the box housing the crayons. Did you know that
books printed before 1986
could contain lead in the ink? That libraries have actually been discouraged from possessing such books? The risk is minimal and yet, if you have a child who mouths everything, it doesn't seem so minimal.
What about her school? Her therapy clinic? The CDC recommends looking into places that your child resides in more than 6 hours a week--buildings constructed before 1978. Sleuthing on the internet suggests that her school was built in 1977. Do they have lead paint? What about soldering on the pipes? What about the playground?
Yes, there could be lead there, but many construction companies ceased using lead prior to the 1978 ban. Still, it warrants being looked into.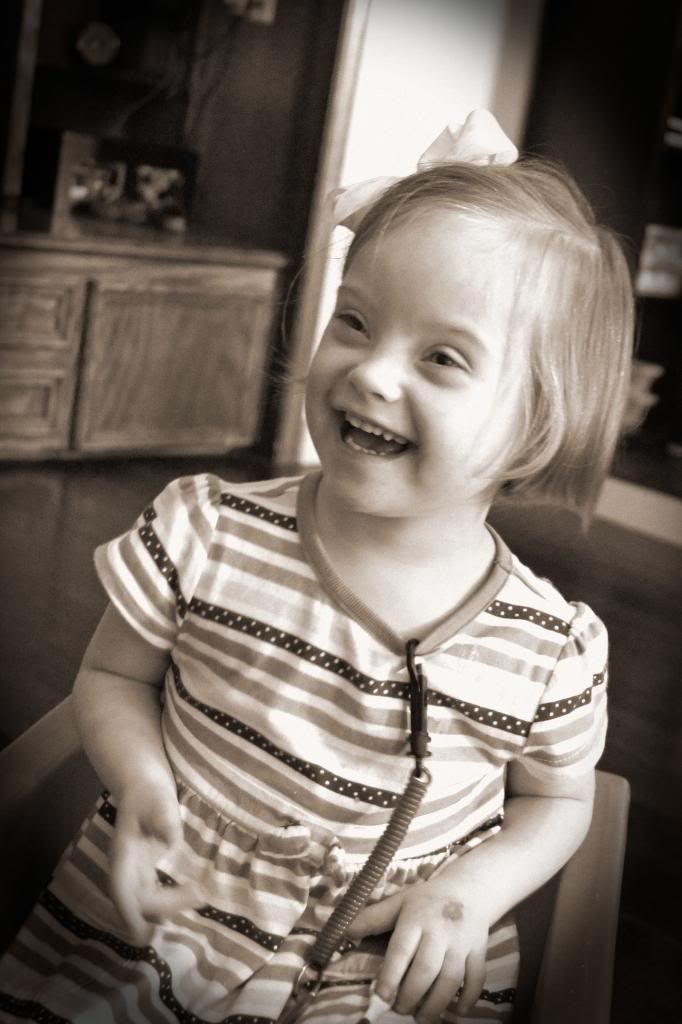 Is it lurking in our house?
How long has this been going on
?
Lead can take from months-to-years to accumulate in the blood. Is this something that has been building up in the past few months or has she had high lead levels since she could first crawl?
Back in 2012, the Center for Disease Control [CDC] updated their lead protocol by lowering the acceptable amount of lead in the blood from 10 mcg/dl to 5 mcg/dl. If Ellie had her lead levels checked last year, it would have been deemed normal.
www.cdc.gov/nceh/lead
The thing is, I don't care. A lead level of 7 mcg/dl is still too high. A lead level of 5 mcg/dl, too high.
So now
what do we do
?
Texas Department of State Health
At this point, Ellie's lead level is not high enough to warrant
chelation
therapy (a level >45 mcg/dl). We need to uncover the offending toy/utensil/agent and remove it from our house/school. Eventually, over time, her lead levels should return to normal. Andrew purchased the
3M Lead Test Kit
off of Amazon. I have contacted the Department of Health to inquire about soil, paint and pipe soldering testing around our house and her school.
I feel as though we are looking for a needle in a haystack.
References:
Center for Disease Control: www.cdc.gov/nceh/lead/
Consumer Product Safety Commission: www.cpsc.gov
Mayo Clinic (2011): Lead Poisoning www.mayoclinic.com/health/lead-poisoning/
Fox News (2009): Lead feared in children's books. http://www.foxnews.com/story/0,2933,509614,00.html
Snopes.com (2007): Chalk Talk
CNN Money (2007): Toys R Us recalls crayon boxes for lead paint