World Down Syndrome Day, March 21st, is rapidly approaching and the
International Down Syndrome Coalition [IDSC]
has launched a photo campaign called "Who I Am" to spread awareness about Down syndrome.
Rocking Her Extra Chromosome for World Down Syndrome Day 3.21
I am here to be Ellie's voice. Since I seem to have a camera glued to my eye, I believe that I have captured the "essence" of my daughter. Her spunkiness. Her wide range of emotions. Mostly, I have documented her awesomeness!
Who She Is. . .
She pushes the limits [and mama bear's buttons!].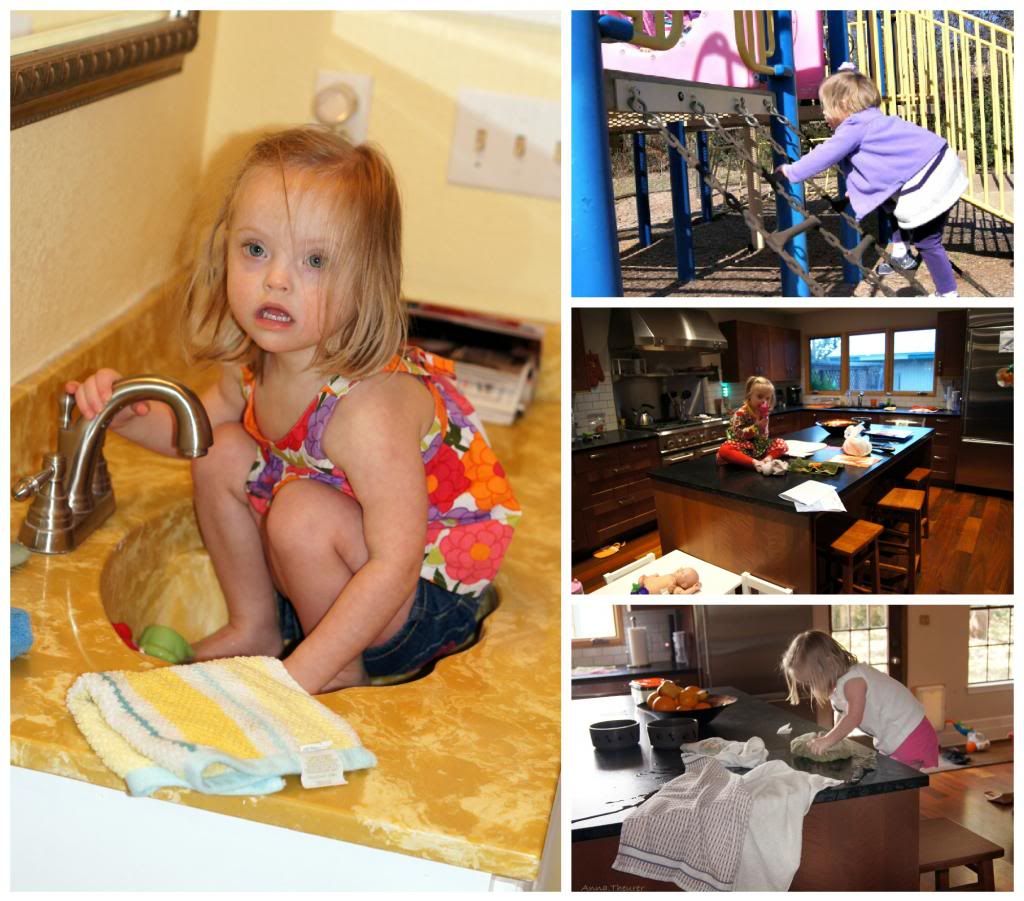 Me? Climb? Never!
She loves to entertain her 'friends'.
She thinks cupcakes are their own food group.
She is a typical 3 year-old who likes to be heard.
She is a princess.
She loves animals.
She loves to
steal
talk on the phone. And run up my long distance bills. And did she just call England?
She likes to "strike a pose" while on the phone.
She is a student full of intelligence and curiosity.
She is a daughter who is loved deeply.
She is. . . .
Ellie.