Title of this post, courtesy of Ellie Bear.
Our little Bear has a new word: "Aaaaaaahhhhhhhh ooooooooh!"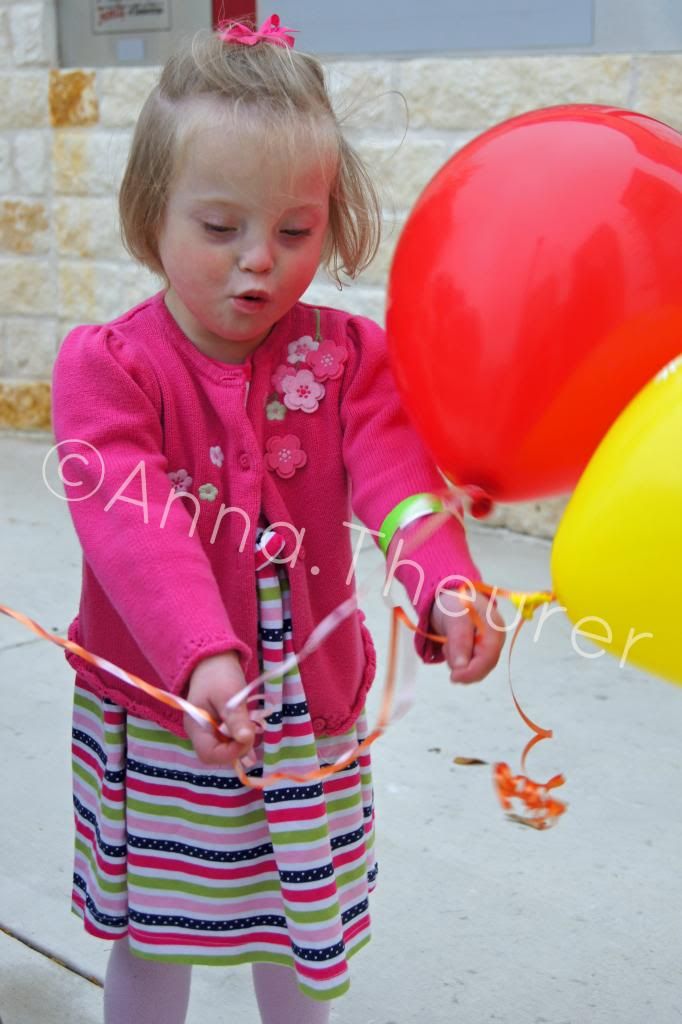 Balloon. Why? What did you think she said?
Yes, I thought so too. It is okay.
Aaaaaaaaaahhhhhhhh ooooooooooh!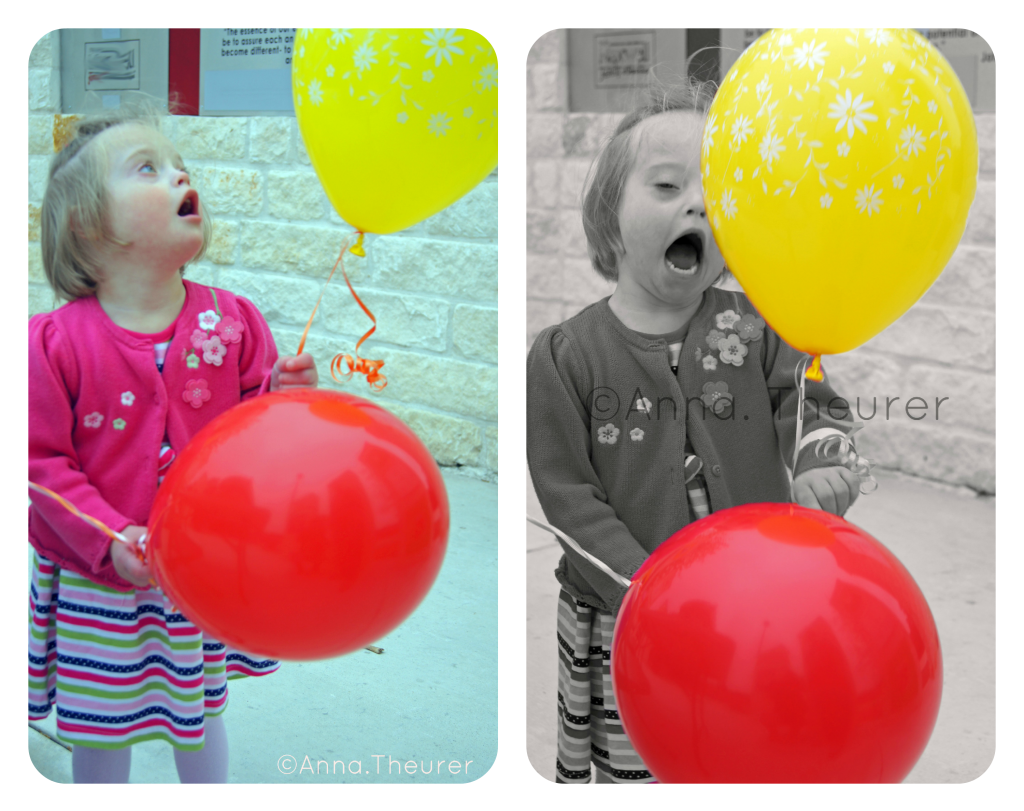 That's right, my little love. You have balloons.
*Don't forget to check out our
Give Away
for a free KidCompanion Chewelry necklace.
**Be sure to read and sign the petition for Robert Ethan Saylor. Read more
here
.