By Ellie
Make sure you wash the baby very vigorously with a wet wash clothe. Pay special attention to the nose because babies tend to be extra snotty. Scrub scrub scrub. Do not worry about letting the baby come up for air. Baby dolls are amphibious.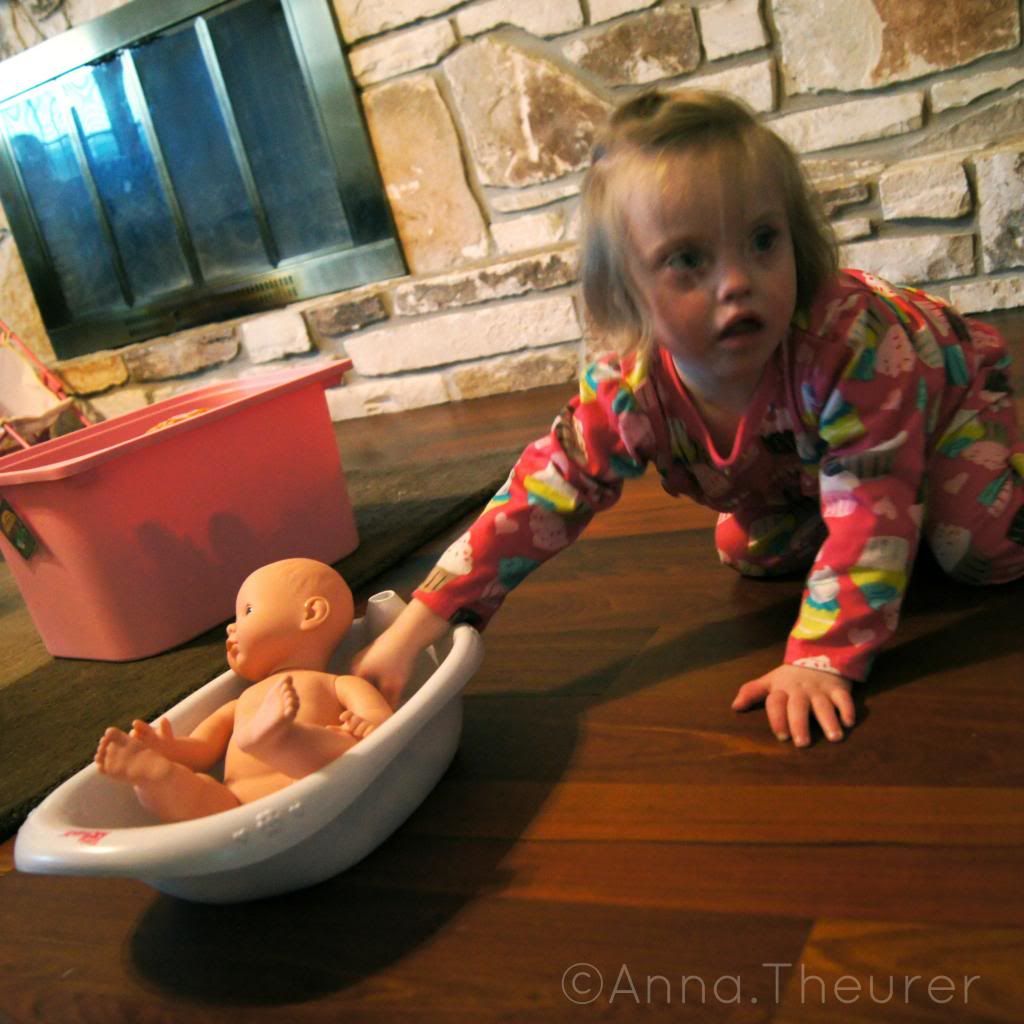 It is permissible to multi-task during bath time. For instance, The Wiggles provide a great source of entertainment. Just be sure to keep your hand on the baby while in the bath tub. "hot potato hot potato. potato potato potato. cold spaghetti cold spaghetti" What? Oops. I got distracted by The Wiggles.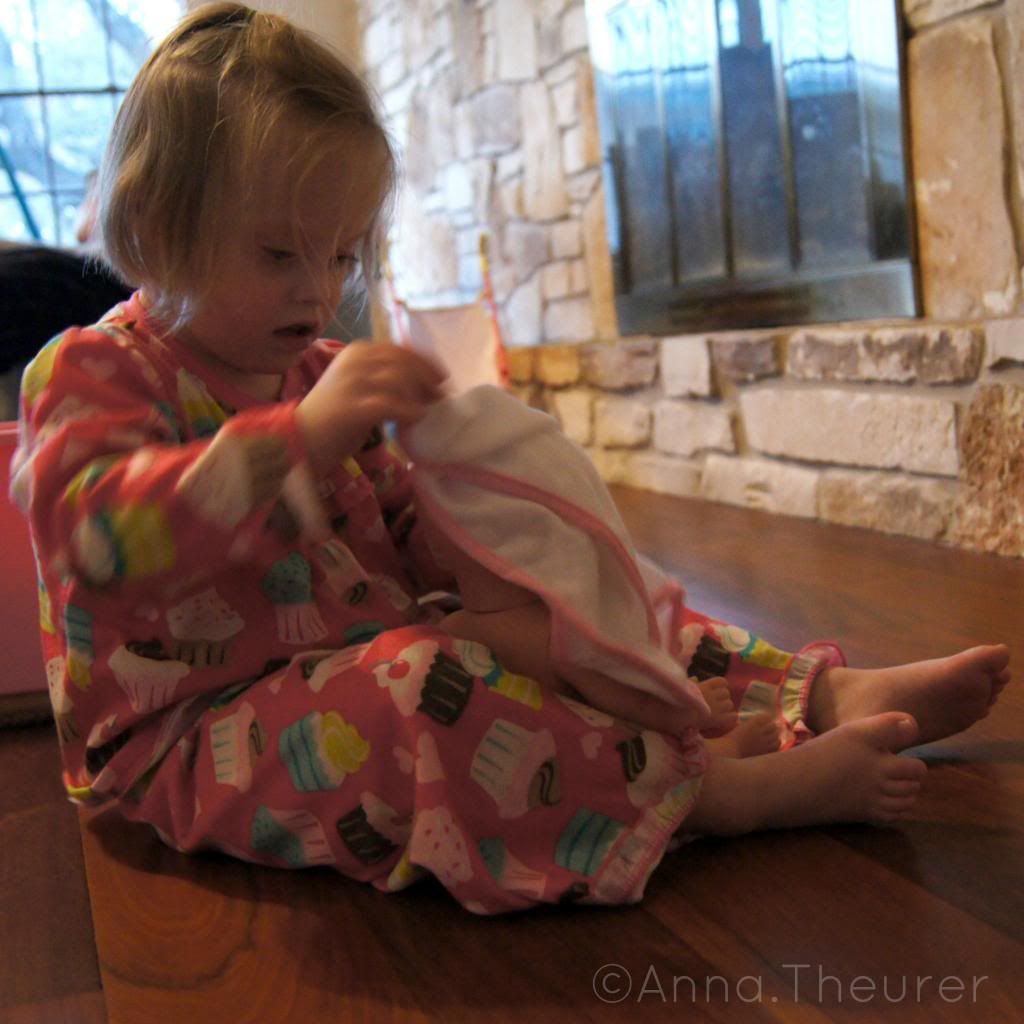 When bath time is complete, don't forget to smother dry the baby.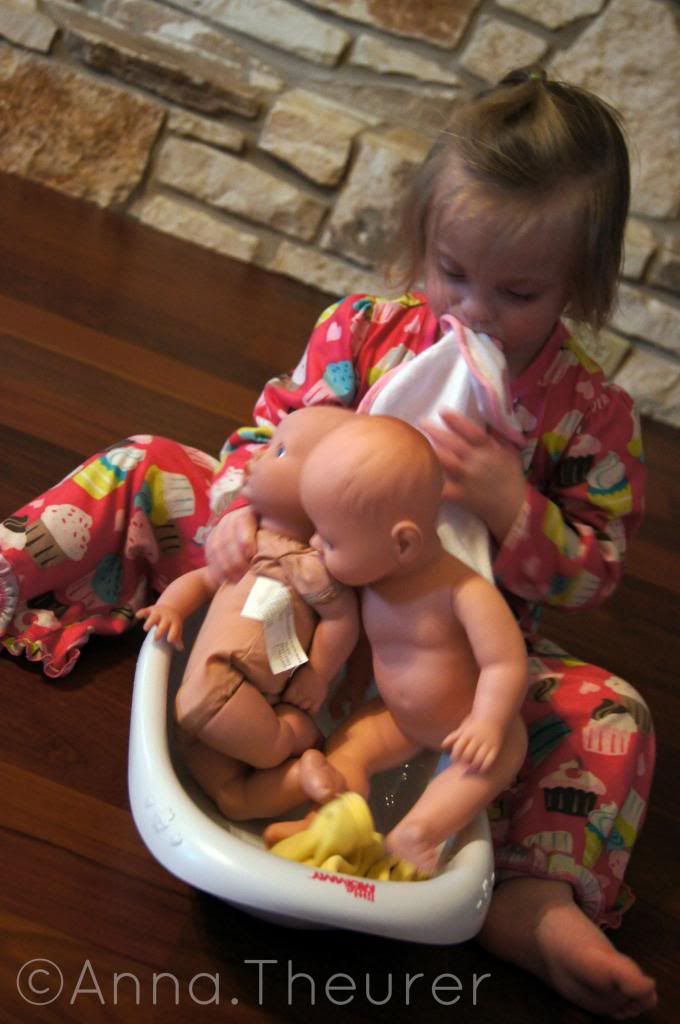 It is really much more efficient to bath all your babies at ones. It saves on water. In fact, oftentimes I like to climb on in with the babies. The more, the merrier. Wait? What do you mean that one baby can't get wet? It's not a bath baby? Well what is that supposed to mean? Ooops.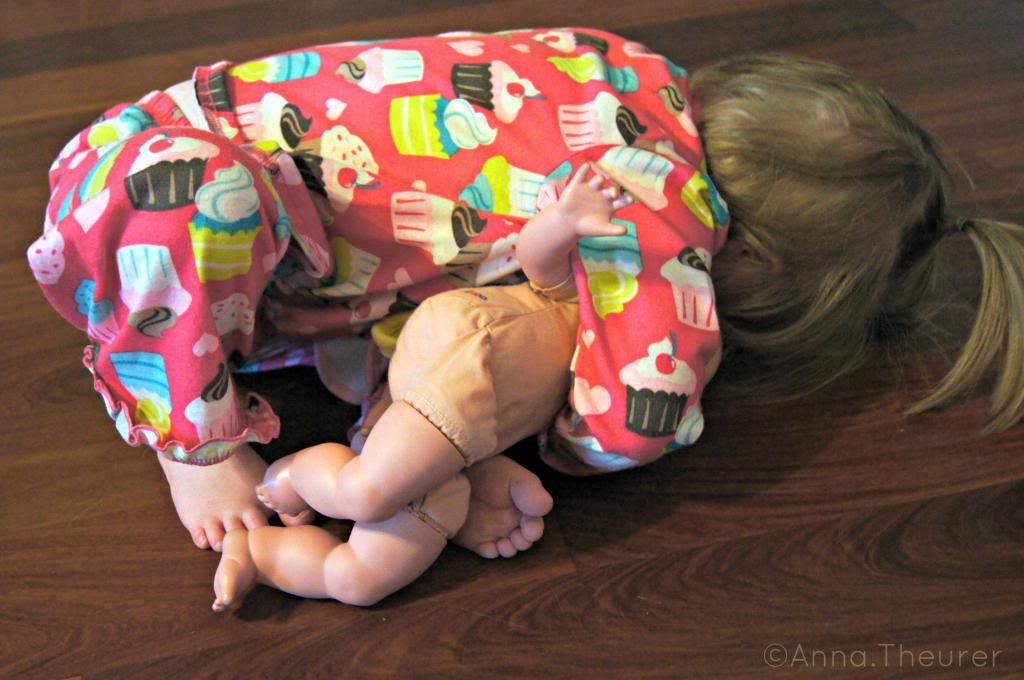 Most importantly, don't forget to give you baby lots of love and snuggles.
It has been wonderful to watch Ellie's playing evolve over the past year. While she still loves building blocks and putting objects in buckets (or the freezer, or the dishwasher, or random drawers), she is starting to incorporate pretend play into her daily routine. Right now, her babies are her absolute favorite. Baby gets a bath. Baby goes potty. Baby gets yogurt (yes, real yogurt from a real spoon--hence the introduction of the bath). Baby has her heart and temperature checked. Then baby gets thrown across the room. hmmm. Nonetheless, I feel as though I have watched Ellie blossom from a baby into a toddler into a preschooler. What do your kiddos like to do?