One of the things I love about having a little girl is the clothes. Well, the tutus. I love tutus and they are all the rave --in little kids. While I would love to grab my leggings and a brightly colored tutu, I know that strange looks would follow me wherever I go. So, Ellie Bear, Mama is lovingly using you for dress-up. There I said it. Yep, shamelessly dressing my child up. Not to worry, I would do the same if you were a boy. Well, not the tutu part, but Converse shoes all the way.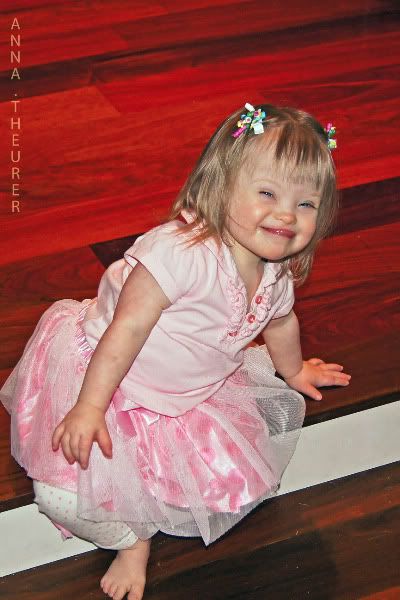 See that smile? Yep, that was on command. How about a close up.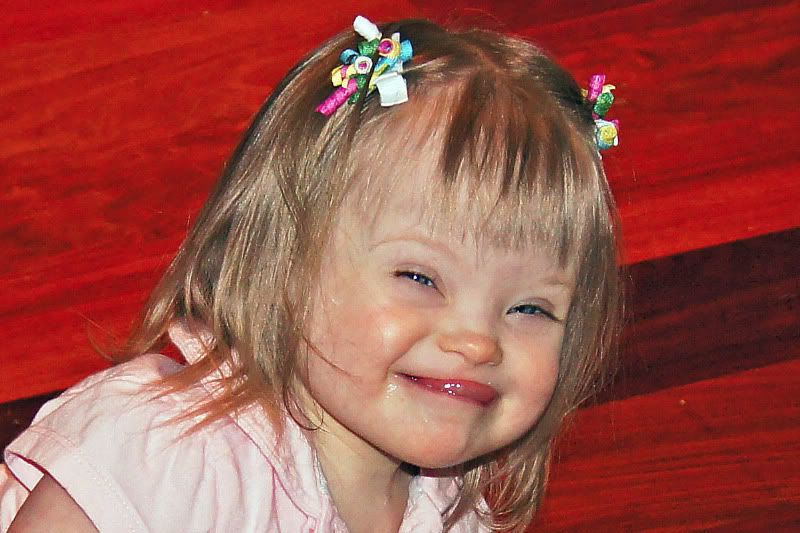 Look at that little ham.
Back to the clothing. I picked out the tutu and then let Ellie choose the shirt. I go by which ever one she pulls out of the drawer and crawls away with. . . or chews on (teething). Ellie opted to go with the Pepto Bismal look. Er, perhaps Molly Ringwald "Pretty in Pink".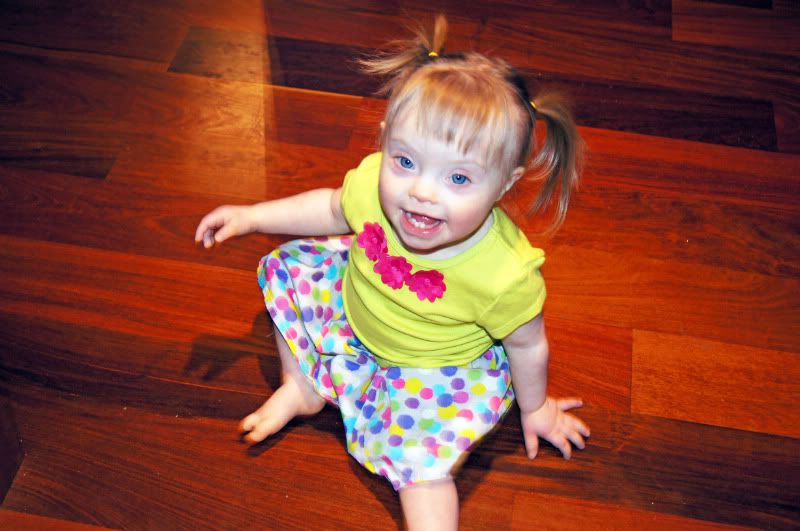 Chick-A-Boom has enough hair for Pig Tails. The part is never straight because someone must try to Walk. All. The Time. Ooh I just want to munch on her cheeks and tickle those little feet.
I had big plans that when I bough this dust pan/brush set from the Target $1 section Ellie would help me clean. Nope. Instead she prances about the house waving them around dancing. It is really cute.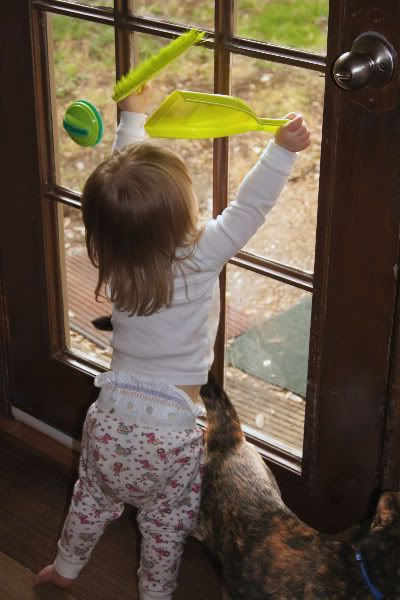 Amelie seems to think Ellie is going to let her outside. "Meow Meow. Let me out. Meow." Do you see how dangerously close Ellie is to reaching the door knob?!?!?! Oh help me! Gotta go find those child-proof door knob thingys. Good thing it isn't a lever door knob.
I just had to throw this in here. Dog. Sophie Dog. Up close and personal.
Now we are off to enjoy the nice weather.