Below is the link for a video that Ellie is featured in. Ellie Bear is towards the middle of the show. The +15 campaign of
Down Syndrome Research and Treatment Foundation
, a non-profit organization, focuses on improving speech, memory, and learning among those with Down syndrome in hopes of enabling those, like Ellie, to live more independently and reach their fullest potential.
The photo petition below will be presented to Congress in the near future :-)
http://www.flickr.com/photos/plus15campaign/show/
Well, howdy, ya'll. It is time for another edition of. . . .
The Many Faces of Ellie:
Hat Edition
The Southern Cow Girl Look:
[Cue Southern Accent] Why, hello ladies and gentlemen, I am a gently bred Texan Ellie Bear. See my lovely dress? See my beautiful pink hat?
The Girly-Girl Look: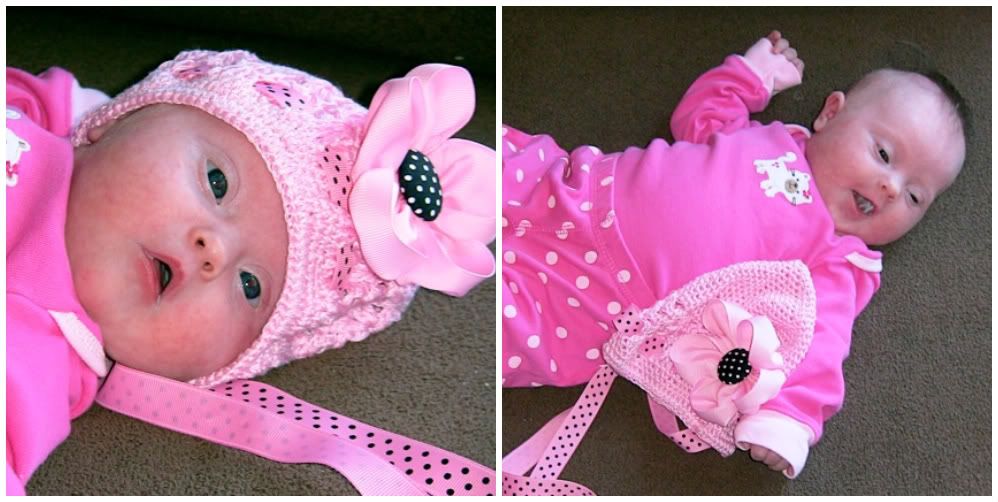 The Baby Bear-Bear at 4 weeks. For some reason she loved this hat and I am guessing it is because we laughed so hard when it was on her. After all, the flower bow was the size of her face! Of course now, it is near impossible to keep a hat on her.
Ellie is going for a 1920's look right here.
Hi ya! Quick, Mama! Get the shot because I am pulling this sucker off!
The Sports Fan: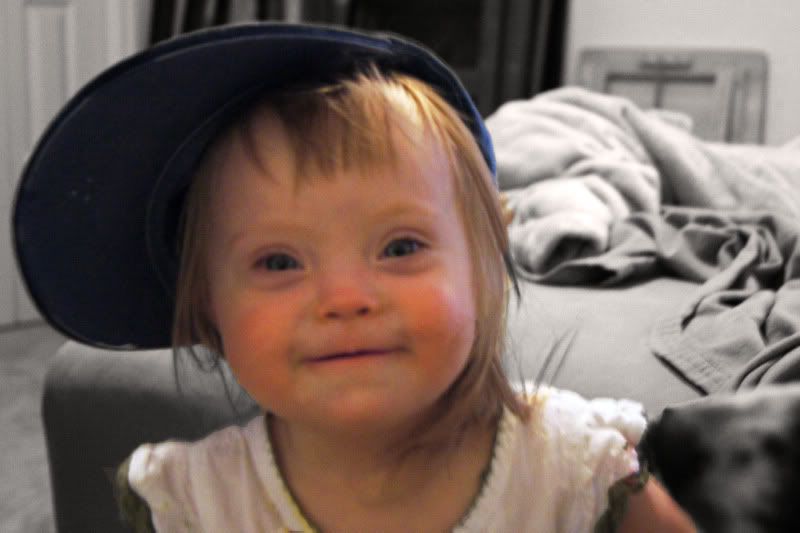 Hi! Look at me!
I stole Mommy's painting hat. Ta-Da!
Uh oh. They broke out the camera so I better take off the hat.
The Outer Space While In a Tutu Look:
Hum. Well, this looks like a pretty nifty hat. The Sophie Dog seems to like it.
(yep, that is a spaghetti strainer)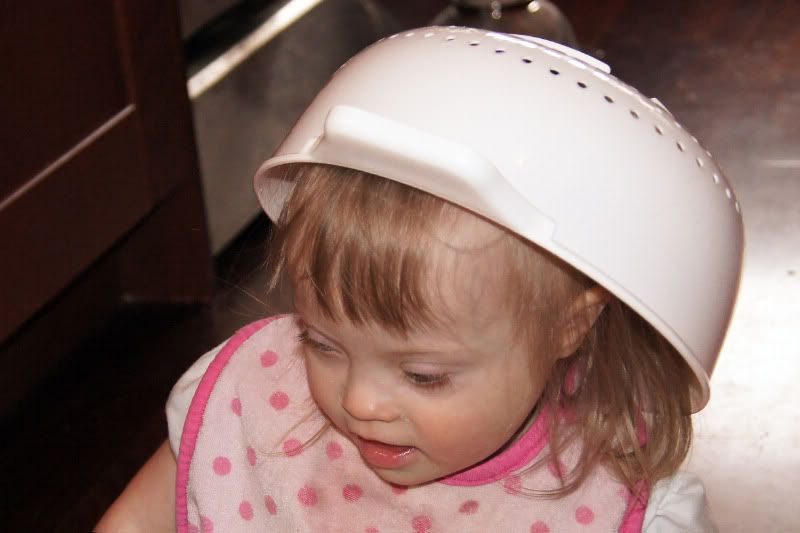 Yep, it fits just perfectly.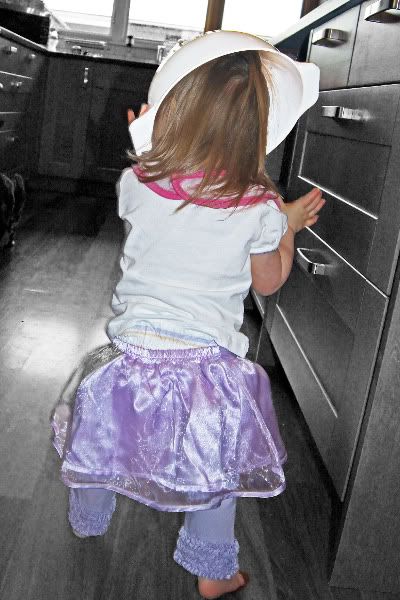 Adios for now.
I know that I have written some very heavy-hearted posts lately. These children are still weighing heavily on my heart. The next post will be about dear Peter. Some of you may remember Peter from "
A Perfect Lily's" Give Away
a few months ago. A forever family for Peter stepped forward during the giveaway!
To donate to Peter:
http://might2save.blogspot.com/
To donate to Alexander:
http://taylorvillethree21.blogspot.com/