Valentine's Day 2013 did not go as planned. Not that we really had any plans, but hanging out in an ambulance followed by an evening in the ER is not my idea of romance (especially seeing we did not even have a hot EMT). Oh those gurneys are just so sexy. Hospital bracelets are a girl's dream for jewelry.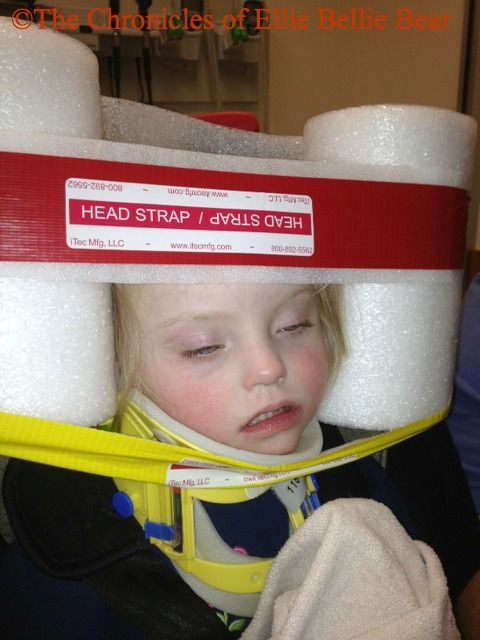 February 14, 2013
Anyway, February 14th was when my precocious little monkey decided to practice her gymnastics by catapulting herself off of the kitchen chair during an ABA therapy session.
She proceed to turn purple, stop breathing, and have a grand map seizure
(I may have gotten the order of that wrong). Ellie Bear is okay and I would like to say that she learned her lesson, but no. Girlfriend likes to live on the edge. What does this have to do with a oak table, you ask?
I am getting to that.
You see, our kitchen table is counter height. As such, our chairs, which the Bear sky-dived off of are atypically high. I exclaimed to my husband after the head bonk accident "we ARE getting a traditional kitchen table!" since I
knew
Ellie would continue her climbing escapades. Andrew agreed. . .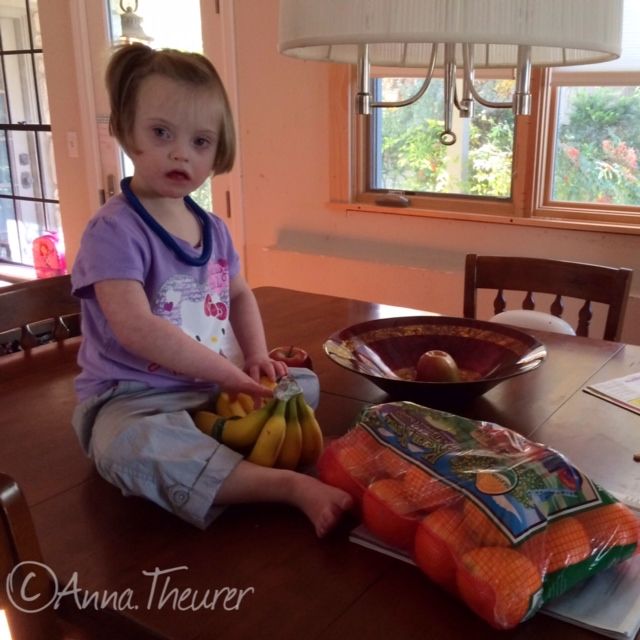 Case Made: Wild Child on the table
. . . only he insisted on making the kitchen table himself.
Now, for those of you who know my blonde hair, blue-eyed husband with buns of steel, he is Mr. DIY Procrastinator. Yeah, sure, make the kitchen table. I have no doubt of his carpenter abilities. I do doubt his ability to finish the project completely and in a timely manner (let's review to
Andrew's solution to the mold in our master bath
). Andrew's definition of
timely
is quite different than my definition.
So, here we are just shy of 11 months later and I present the kitchen table!
Oh wait, first I need to show the progress. You see, he had to build a work bench
before
he could make the table. Apparently, this work bench was imperative to constructing the table. Okay. I don't do DIY wood work. I cannot be trusted with a saw or a hammer or a screw driver. Yet, I trusted his whole "I need to make a work bench so I can make the table" thing. There had to be room for clamps and tracks and cords, and other manly sounding carpenter accessories.
The work bench took a while, but then he constructed this table in 10 seconds flat. Well, more like 10 days, BUT it didn't take months or years. Plus, I got to pick out each piece of oak paneling used in this table. Oooh la la. Now Mr. Toolbelt needs to get cracking on the bench that is going to accompany this table.
Did I mention that he needs to modify the workbench before he can built the seating bench? Fortunately, we bought some chairs to tie us over in the mean time.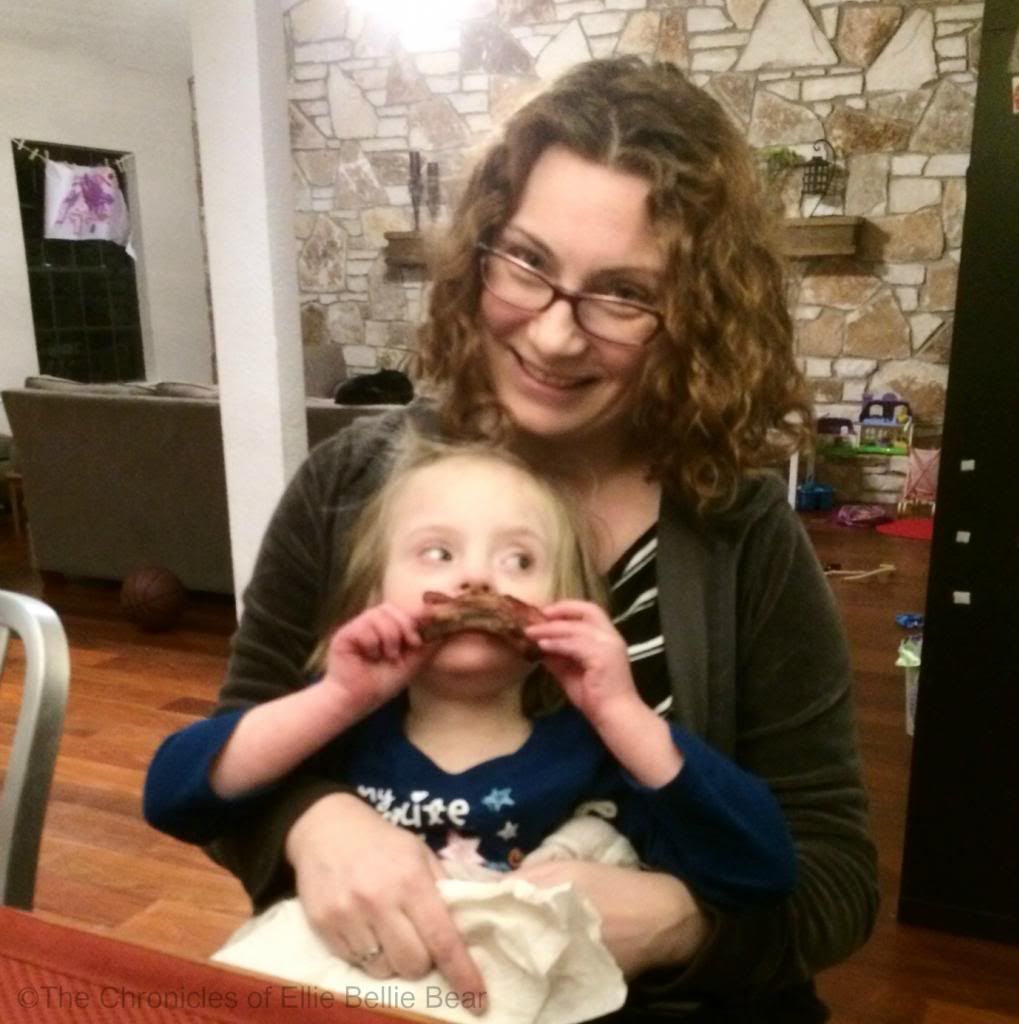 Look! We are eating at the table. Look! My little vegetarian is eating a rib!