Is under the weather. . . Even sick bears can find ways to create chaos and trash the house.
Climbing. Check. The Bear has to stay hydrated. Apparently, it requires standing on top of her baby's head to accomplish this.
. . . and sitting on top of the island.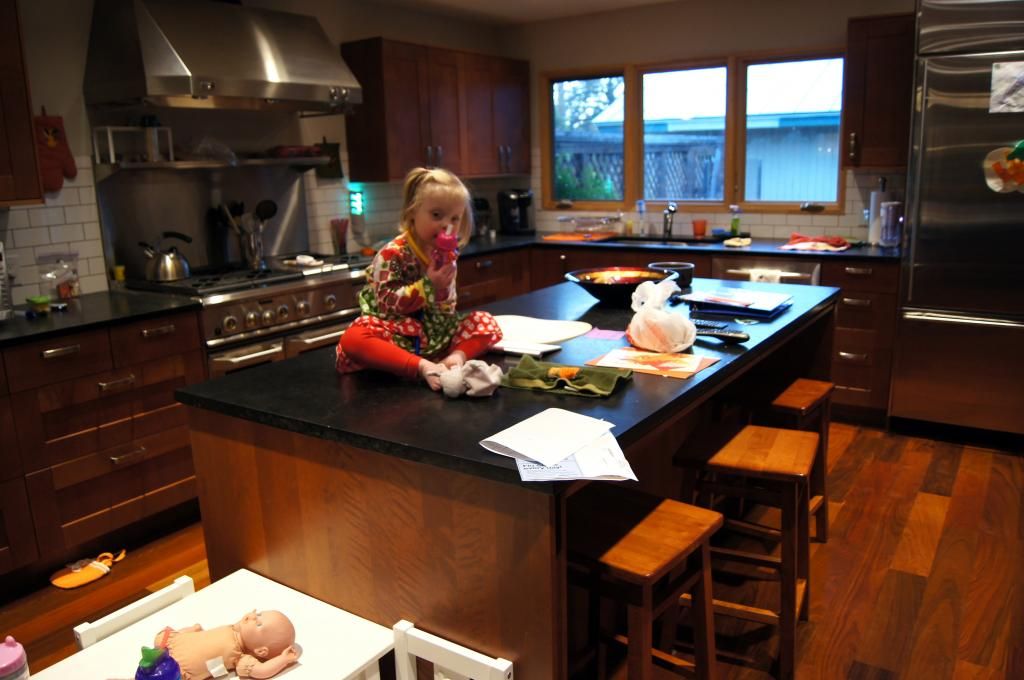 Throwing blocks, nesting cups, play food, and baby all throughout the house. Check. She gets bonus points for caring out her destruction into 3+ rooms.
Acting as though the TV is a really large iPad. Check.
Eating 2.5 donuts. Check. Sick Bear needs to keep up her strength.
I am adamant that this adorable little girl goes to school tomorrow. The house (and mommy) may not survive otherwise.