May your stuffing be tasty
May your turkey (or ribs if you are Texan) be plump (deep-fried),
May your potatoes and gravy (creamed corn & BBQ sauce)
May your yams be delicious
And your pies (4-way pie that is) take the prize,
And may your Thanksgiving dinner
~Author Unknown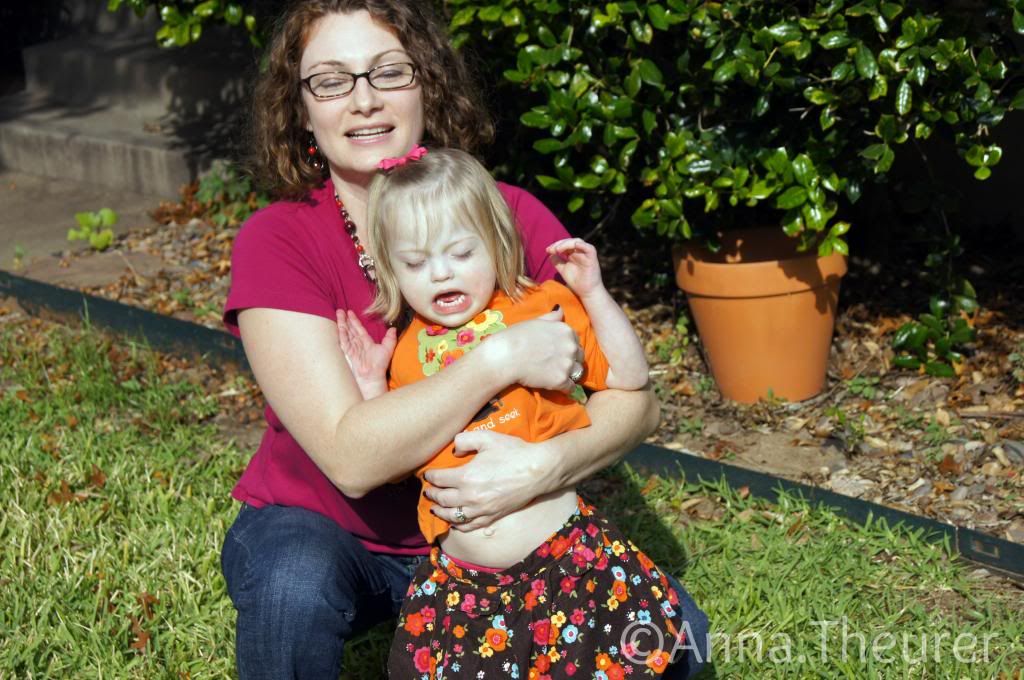 Just another typical mother-daughter photo.
One of these days we will get it right!
That's better!
Look at Ellie's stink eye in the right-hand picture.
Why yes, my husband is indeed wearing shorts. It was 80 degrees today. Yes, I over-dressed my daughter because this mama bear is in complete denial about having Thanksgiving outside in warm weather. I expect snow. Or at least a coat. Or at the very least long-sleeves and socks!
Happy Thanksgiving!
P.S. I am thankful for my husband's awesome smoked ribs and Rico's deep-fried turkey.