The Bear says: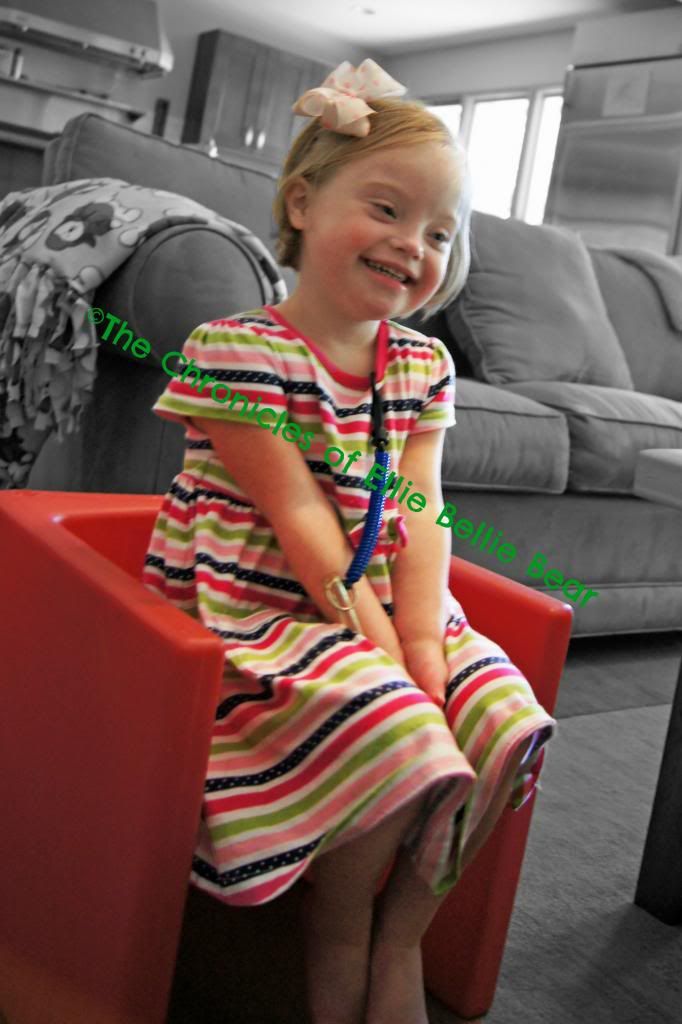 Will perform awesome
therapy stunts
for
BUBBLES

!!!!!!!
*Will also work for balloons, stamps, and fruit snacks.
With regards to my last post, A Wandering Child, here are a few links for ID bands. My daughter has a similar one in the first link. Road ID offers bands that hook onto shoes. For those of you who have children that actually keep their shoes on, this may be a good fit.