We will happily accept several cases of Pepsi products (preferably Diet Dr. Pepper aka DDP) in exchange for Ellie's advertising.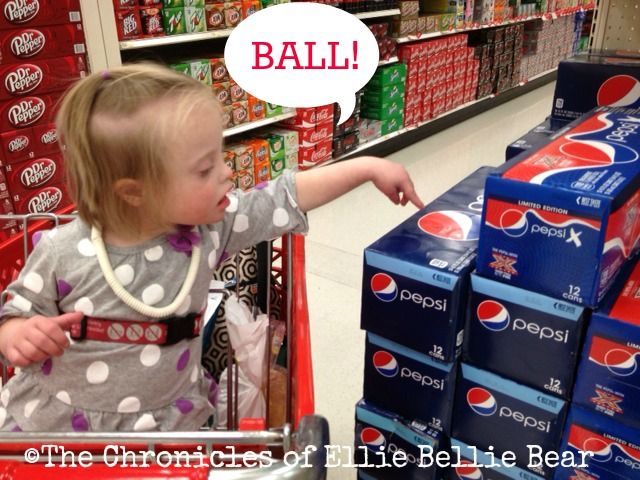 *why yes, she did attempt to put 12-pack of Pepsi into the cart. She got as far as lifting it from the display. Super Bear strength.
**yes, she really did
scream
say "ball" while pointing at the Pepsi logo.