Once upon a time I was born here: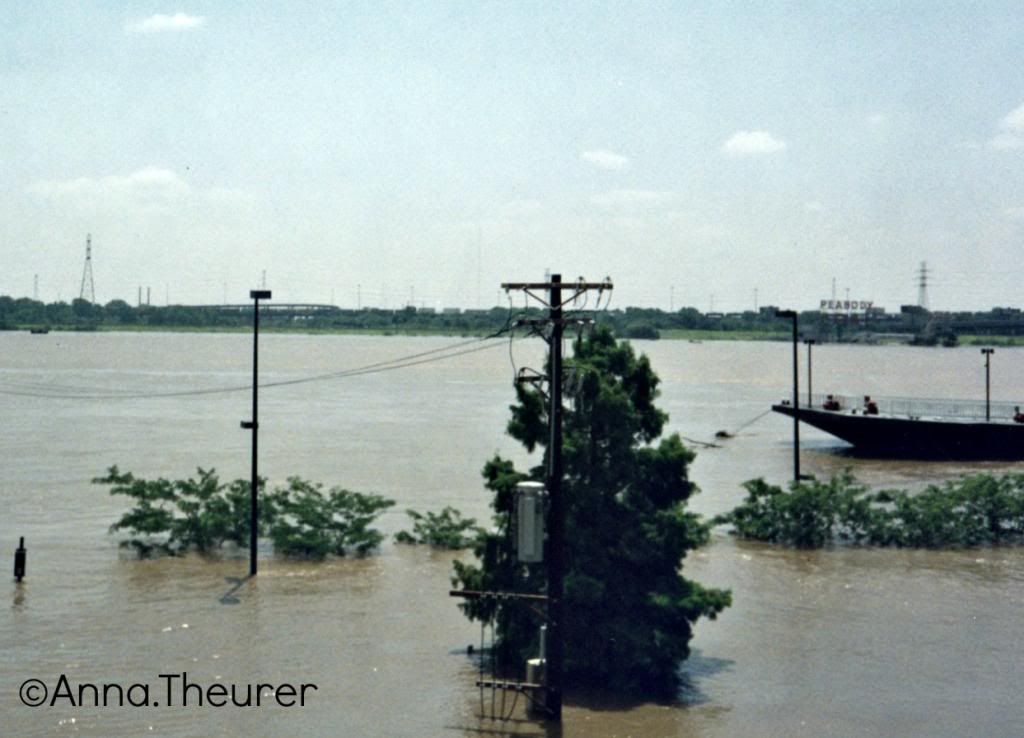 Huh, you don't know where here is? It is kind of hard to tell with all that muddy Mississippi River water. krlr, you should know! Hint: the year was 1993 and sandbags were involved. A lot of sandbags. How about now?
Photo courtesy of wikipedia
St. Louis, Missouri
Where I lived with my adorable baby brother
I was looking pretty cute, but I am rather certain my brother had some serious gas when this pic was taken. Oops, did I just type that for all the world to see? Scratch that! Check out that totally stylish rainbow turtleneck I was wearing!
Moving on! I dressed like this when not primly and properly clad in my little Catholic School Girl uniform:
My poor parents.
These combat boots were steel-toed and red because even a goth girl needs a splash of color:
Sadly these are not my babies, but something similar. My babies no longer fit me (thank you past pregnancy).
I used to set off the airport metal detector back in the day were you could wear shoes during airport screening.
Then I went off to college here: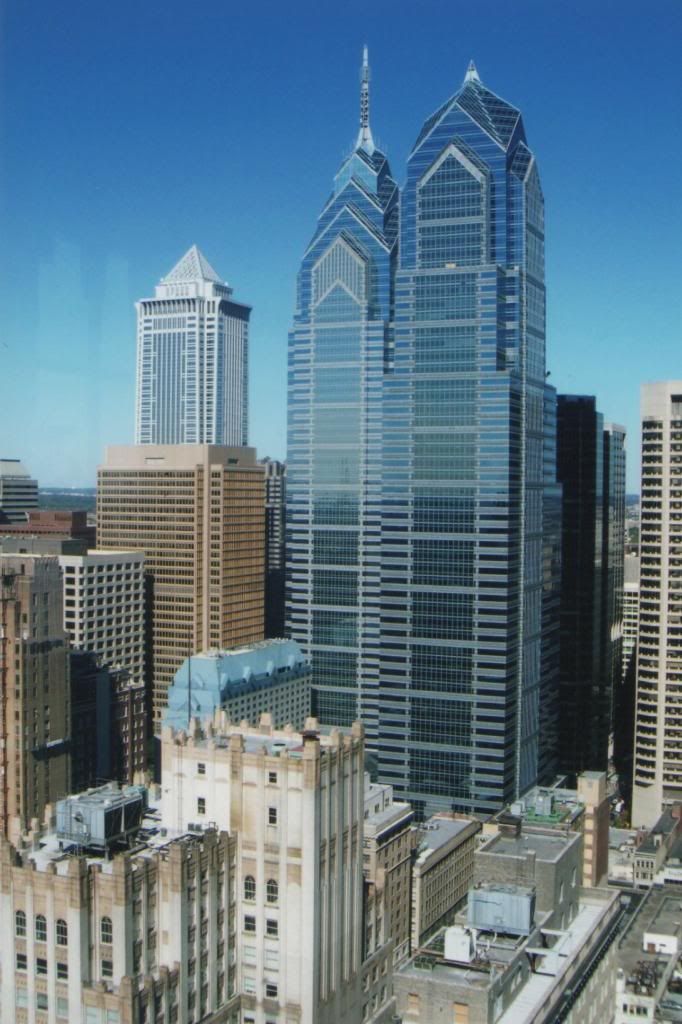 Guess where I was? Let's go Fighting Quakers (guess which college)? Yeah, I didn't know either until I already donned my red and blue. Let's go Flyers! Let's go Eagles! Let's go get a cheese steak!
Where I studied nursing (wearing all white of course, including my ever-so fashionable squeaky white, lace-up shoes) and dressed like this when not in the hospital clinicals:
Do you notice a theme?
This time I added facial piercings and a few tattoos
No, you do not get to see my tattoos.
Eventually, I wondered off to here:
This one is difficult. Portland, Oregon
And dressed like this:
And worked night shift in a PICU and became involved with the under ground heavy metal band scene. I made a great roady, especially after I changed out of my Hello Kitty and Teddy Bear scrubs!
Evilness in the form of a not-so-nice-ex stalked me and I ended back on the East coast to escape his evil clutches in:
courtesy of : www.enchantedlearning.com
Oh wait, I mean New Jersey. Camden County to be exact. I dare you to look up the crime statistics. Again, my poor poor parents. Where I studied more nursing, worked at CHOP (goodness, what a horrible acronym for a pedi hospital!) and dressed as a respectable adult and lost the eyebrow ring:
BONDAGE PANTS! Oh I miss these bad boys. Comfy, but not practical at all. The zippers got caught on everything! (I have a story involving my wicked bondage pants the PATCO subway turn still. Let's just say it is imperative to be careful with all of those "suspenders" and zippers)
Then this joyful event occurred: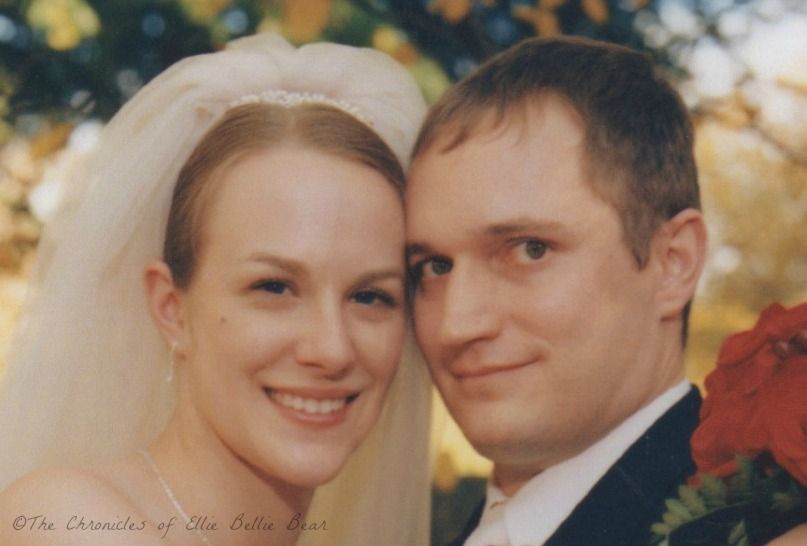 Gorgeous, right? Tall, blonde, blue eyed AND she is nice.
It was at their wedding that I met my hot and sexy Drew.
There is a soap opera here but to make it a long story short--Canadian-Texan boy meets Jersey girl at St. Louis wedding. Texan boy thinks Jersey girl is hot (humor me here). Texan boy says only 4 sentences to "shy" girl. One year later, girl visits friend in Texas and reunites with boy. Girl pursues boy, ignoring all possible signs of "he's just not that into you". Now boy will not leave girl alone. Boy gleefully stalks girl by visiting her in Philly/Jersey every few weeks. Girl moves to . . .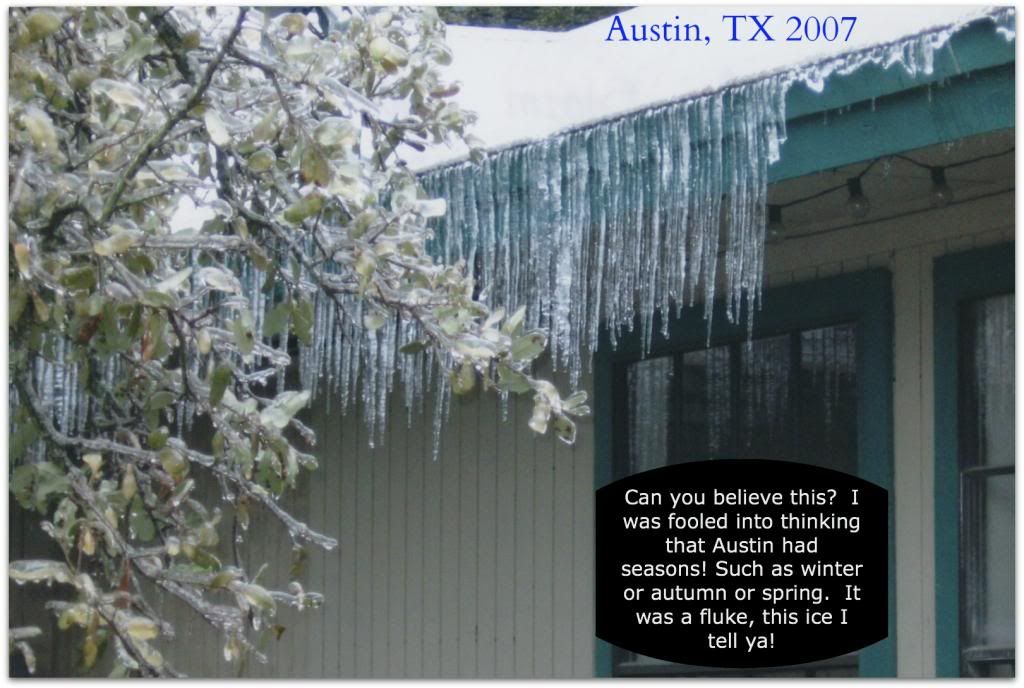 You would never guess where I live from this pic. It was a fluke. I was fooled! I actually live in the desert. As I write this it is 70 degrees. . . in February.
Which led to a honking, large, double cab, crew max Tundra which was both designed and made in the great Country state of Texas because bigger is indeed better. Who on earth owns a dinky little sedan or compact car out here? You can't see a thing between all these trucks!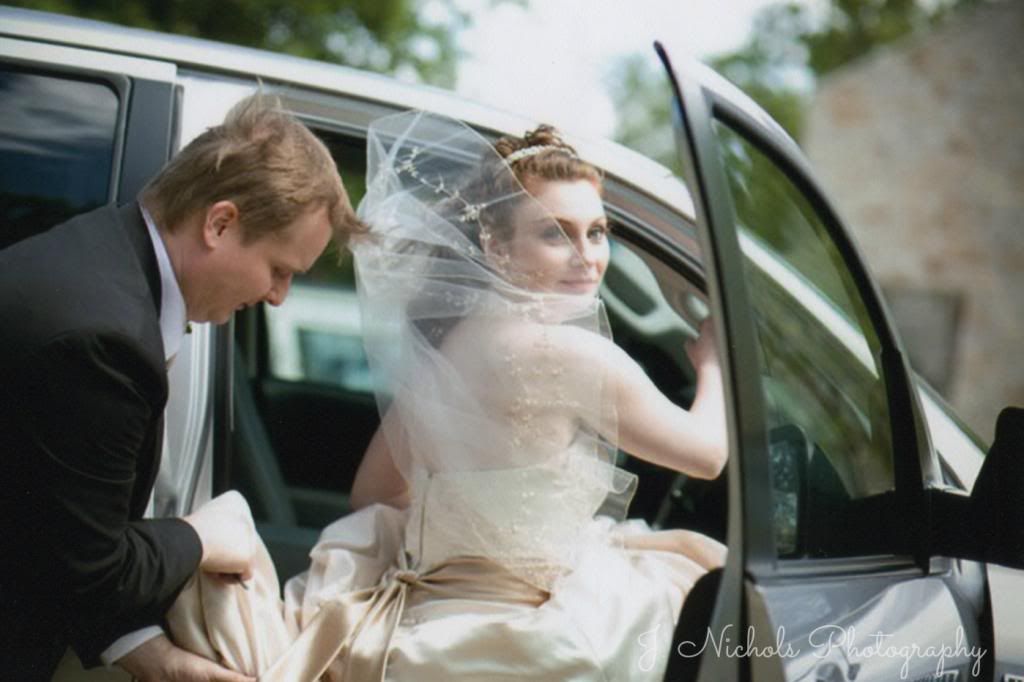 I promptly traded in my little compact Corolla for this monster truck.
Do you know how hard it was to climb into this bad boy with a wedding dress (and flip flops) on???
Serving BBQ at my wedding because ribs, brisket, and creamed corn are so romantic, clean, traditional, tasty!
Eventually this she rocketed into our lives--our born and made in Texas baby where BBQ "sause" is mother's milk and ribs serve as teething rings.
After six years of living here, I now have these (and good extra 25 pounds thanks to the delicious Mexican food and BBQ food, and driving everywhere [did you know they have parking lots here?], oh and growing a baby back in 2009):


There you have it. I has taken me 32 years, but I am fully Texi-fied, ya'all!
Besides, all that eye liner would have melted off and I would have cook to death in those combat boots and bondage pants!