Ellie Bellie Bear here. I was informed that there would be candy if I sat for these pictures.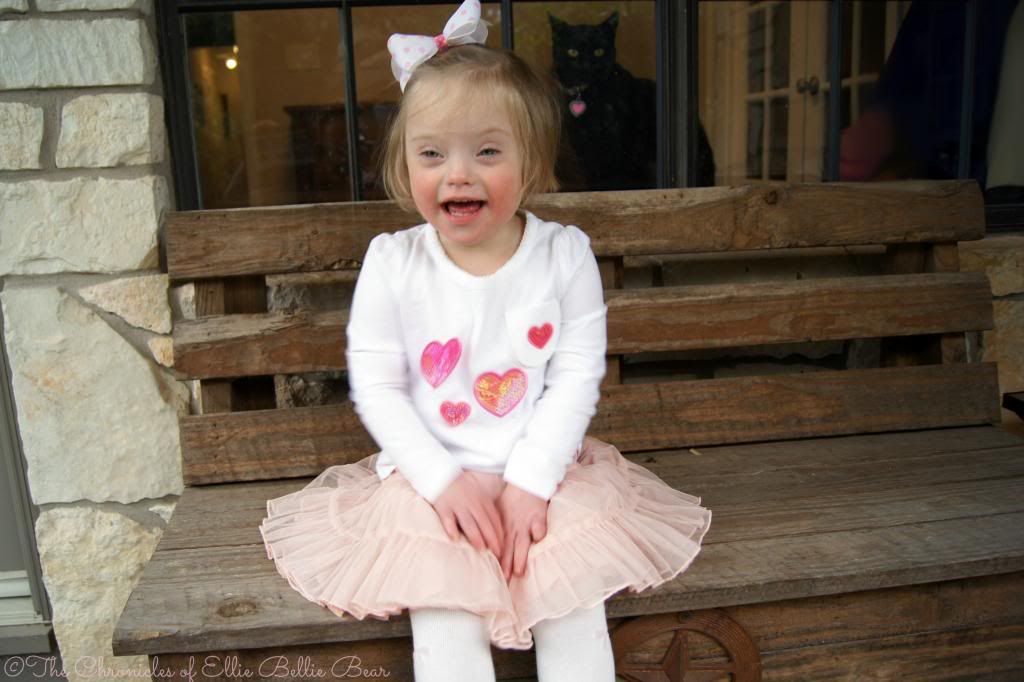 Well, I sat like a good little Bearity Bear wearing a tutu nonetheless and now I want my M&Ms.
Look! I didn't even cry. I even tried so smile in one of them.
looks like mama went all Photoshop on me.
What is this? A cat! A cat invaded
MY
photo shoot? Shoo shoo, Amelie!
I
am the star of this show.
What is that you say? There is a Tama Kitty in the window behind me? In every shot you say? Humph!
I have no idea what this heart thing is. I should throw it. Let the wind carry it away from me.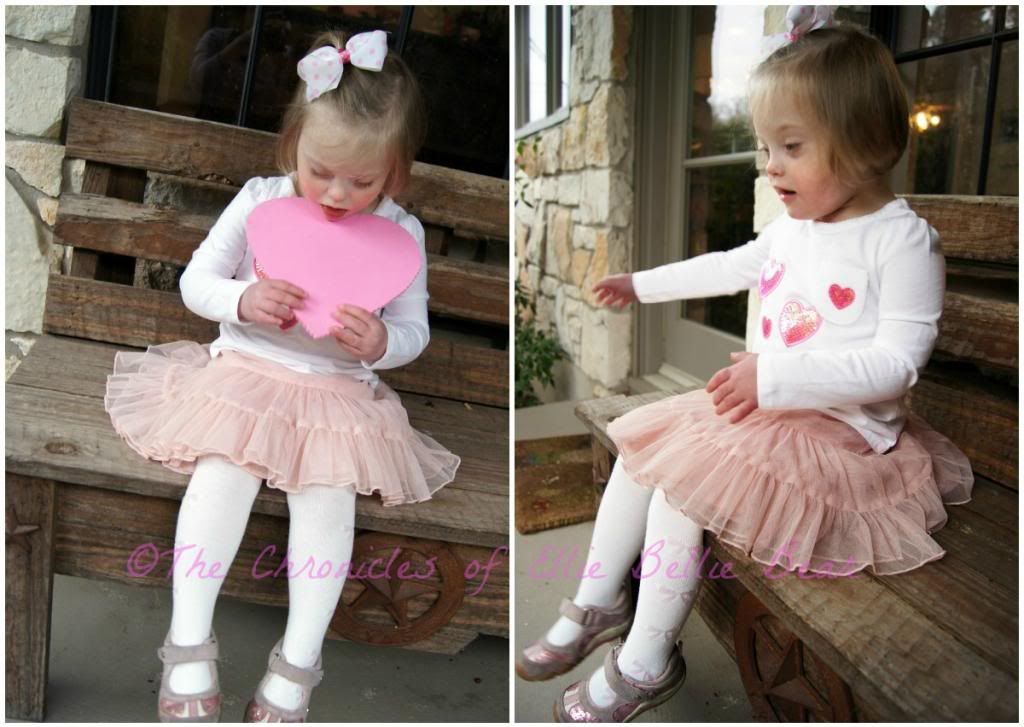 So. . . about that candy. I prefer the red and oranges ones.
Oh yeah and Happy Valentine's Day to whoever this Valentine's person is.
-The Bear